Magazine: POPAI AWARDS 2015
At the year's last Trade Marketing Club meeting the results of the in-store marketing tool competition, the 6th POPAI AWARDS were also announced. Ildikó Kátai, general secretary of POPAI Hungary Association told that there had been a record number of entries: 26 works were submitted in 4 categories. They were evaluated by the participants of the Business Days conference (300 experts saw the works and 84 filled out the evaluation forms) between 29 September and 2 October 2015 in Hotel Pelion, Tapolca. The entry which got the highest number of points was named Display of the Year.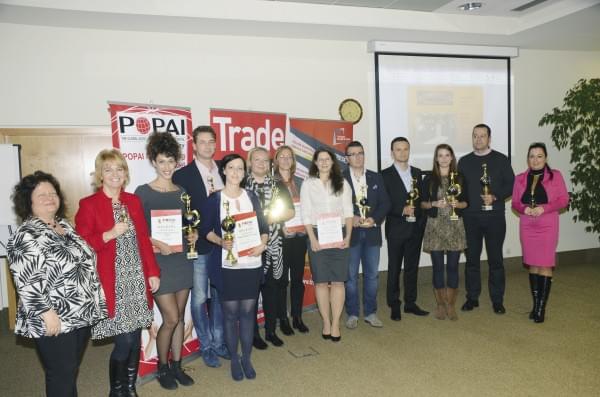 POPAI AWARDS HUNGARY 2015 – CATEGORY WINNERS:
I. Durable category
These in-store displays are generally used for a period longer than 6 months. This year Béflex's jewellery display for Liora won the bronze medal, which was set up at OMV petrol stations. Coca-Cola HBC Hungary's contour bottle display was the runner-up and the company's fridge-shaped Coke&Meal display won the gold medal: on the shelves of this display not only soft drinks were displayed as Barilla pastas, sauces and herb plants added something extra to the shopping experience in SPAR stores.
II. Small-size tools category
These marketing tools are of maximum 1x1x1m size, mostly countertop displays, shelf flags and other shelf decoration belong to this category. Pick Szeged's Snack sausage offering solution won the bronze medal. The silver medal went to proMission Marketing Kft. for their Wrigley Airwaves Cool bridge. Coca-Cola HBC Hungary won in this category too: the company's Bottle Serve Tray countertop display is used in Horeca units and targets whisky drinkers.
III. Non-durable category
These POS tools are typically used in a promotional period or seasonally; usually they are made from paper or corrugated board. In this category Coca-Cola HBC Hungary's Naturaqua Activation Wall, which introduces the PlantBottle™ technology, walked away with the bronze medal. The silver medal was given to Coca-Cola HBC Hungary's X-Mas Truck display. Category winner: Nestlé and OSG Form's giant, circus-themed installation.
IV. Digital category
Digital content appears on digital devices used by consumers; they inform them or call their attention to something. Digital signage solutions can strengthen a brand and motivate customers for interaction, at the same time also improving the shopping experience with their added value. Bronze medal winner: REON Digital Kft.'s website for the SPAR Frette loyalty promotion, which was launched in the summer of 2014. Both the website's design and its content reflected the premium quality offered by the Frette brand. SPAR and Senso Media won the silver medal with their virtual hostess promotion for the retail chain's meat processing plant. As part of this digital towers were set up in stores, through which SPAR's meat expert Zsolt Vas gave customers a recipe in exchange for a smile. The category's winner also turned out to be the Display of the Year: the Béflex digital interactive counter for Nespresso helped customers to select the perfect cup of coffee. Hungarian category winners qualified for the virtual POPAI Global Awards competition, the results of which will be announced at the GlobalShop trade show in Las Vegas, on 23-25 March 2016.
Related news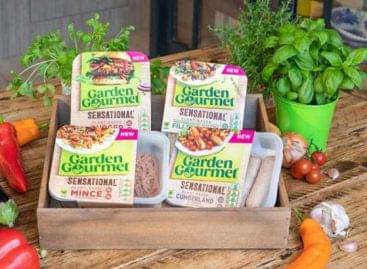 Nestlé has announced plans to roll out Garden Gourmet Sensational…
Read more >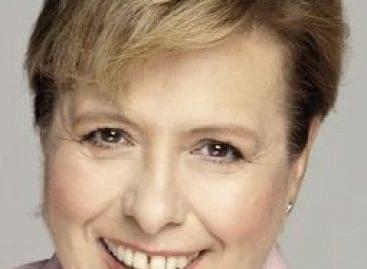 Going I got to know Ágnes Kovács many years ago.…
Read more >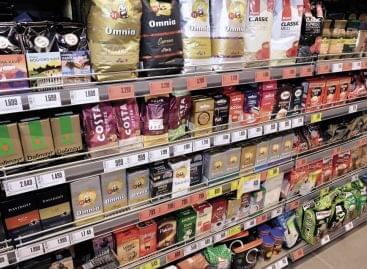 According to Noémi Varga, Tchibo Budapest Kft.'s marketing director, coffee…
Read more >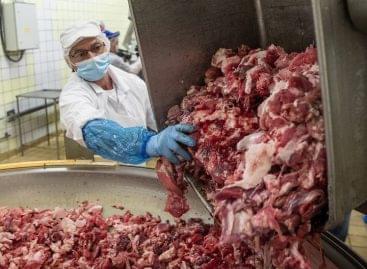 Gyulahús Kft. is preparing for significant development, but in order…
Read more >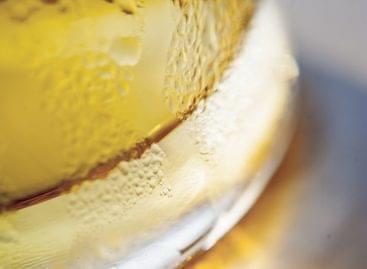 Sorry, this entry is only available in Hungarian.
Read more >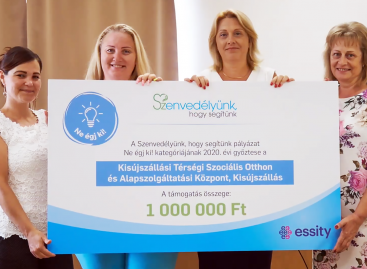 Sorry, this entry is only available in Hungarian.
Read more >