Magazine: We were ahead of our time!
There was full house at the first Hungarian Microsoft – Retail Day conference. On 7 March the representatives of the FMCG, energy, DIY and other sectors gathered to learn about the digitalisation strategies and developments of companies, while also checking out the Microsoft-based tools presented in the exhibition area. Trade magazin was present as the media partner of the event.
Christopher Mattheisen, general manager of Microsoft Hungary opened the conference. He told: digital technologies such as artificial intelligence (AI), IoT and Big Data have started a new era in the history of mankind. In retail shoppers have high expectations in terms of retail technology too, and Microsoft can help retailers in giving them what they want. Enterprise Commercial Lead Gabriella Bábel was the next speaker, who analysed the philosophical aspects of digitalisation. She told that top brands such as Microsoft can give companies a competitive advantage by providing them with the most innovative technological solutions and safety.
Zsolt Müller, KPMG's director of the retail and consumer markets sector gave a comprehensive overview of how customer expectations can be met. In his view the key factors are personalisation, problem solving, reliability, time and effort, expectations and empathy. In Poland Żabka is one of the most important actors in the market of FMCG retailers. With its 5,500 stores, the chain is the biggest convenience retail network in Europe. The company started large-scale digital development work in 2017, which was introduced at the conference by the company's smart store solutions director, Miroslaw Krzanik.
Adastra's engagement manager Jiří Matoušek (he is responsible for operations in Asia and in the Pacific region) spoke about the most important IoT devices used in retail trade. Adastra provides technological solutions in many fields of the industry and the economy, for instance in the retail, the financial and the telecommunications sectors. As a Gold Certified Partner of Microsoft, the company does development work in various components of the digitalisation process, for instance they manufacture Big Data and artificial intelligence based devices too.
László Stekl, head of group IT and digital at MOL introduced the digital transformation concept of MOL Fresh Corner. In his presentation he stressed the importance of new-type digital business capabilities. He told: digitalisation can only be successful if in addition to investing in the technology, every level of the company structure is willing to think in a new way, too.
Márk Szomolányi, Auchan Hungary's digital and E-commerce director talked about their development projects, speaking in detail about their cooperation with Loginet Systems Kft. and Revolution Software Kft. in launching the retailer's online shop. He revealed that last year 20 percent of their sales had been orders via the mobile app.
László Hallgat, webshop manager of Praktiker brought data to illustrate how their AI technology tools affect sales performance. He said that digitalisation wasn't about the technology, but about flexible thinking that can adapt to changing customer needs. He revealed that 60 percent of online visits came from smartphones – and 30 percent of sales are also realised this way!
Pawel Zybert, business development manager at Synerise, discussed the topics of artificial intelligence and data-based personalised offers in reference to their client – Żabka, one of the largest Polish convenience store chains. Synerise operates in 25 countries all over the world, selling business growth solutions powered by unique AI algorithms analysing and processing customer data. The technology is supported by Microsoft Azure cloud computing service.
BrandLoyalty sent two experts to the conference, Christina Daniels, product owner – data tools and Ellen Kooiman, strategy manager. They gave a presentation about the opportunities created by innovative loyalty programmes. 'All over the world we are delivering data based solutions to partners' – informed Ellen Kooiman – 'with which 157 million shoppers, 5.1 billion transactions and 12 billion SKUs are associated; solutions by Microsoft such as OneDrive or PowerBI constitute a stable and comfortable basis for them.'
'It is real pleasure to see the results of using our in-store applications' – added Christina Daniels. 'Our retailer partners are reporting to us about continuous sales growth, and the loyalty level of shoppers also keeps growing.'
Joanna Wiewiorowska, industry solutions director for retail in Central and Eastern Europe at Microsoft was the first presenter in the closing section of the conference. The director talked about the opportunities created by 'intelligent retail' and emphasised: retail trade has never faced a bigger challenge before, because shoppers now want everything and they want it everywhere.
MediaMarkt and Linistry teamed up to develop a digital customer caller. Zsolt Sashalmi, brand manager of MediaMarkt Saturn Holding Magyarország Kft. and Zsigmond Kővári, managing director of Linistry came to share the details of this cooperation with conference participants. By using the application customers can star 'queuing' already before they leave home. Since the app's launch 2 million minutes of waiting time has been saved for customers. Tesco and KONsys Kft. brought their joint digital energy management support system, called AVReporter Energy Management Software.
Tesco's energy team manager Péter Luzsányi and KONsys Kft.'s managing director Attila Baracskai told: one of the biggest challenges for chains with many facilities is to build an energy control system that is capable of systematising the energy consumption of units in relation to one another.
The final presentation of the conference was given by Camilla Bonanni, EMEA IoT retail sales consultant at Tech Data, who showcased the range of IoT solutions that Tech Data offers for the retail market. Tech Data is an innovative solution aggregator in the IoT space, with a rich portfolio of +1,000 hardware/software vendors and a consolidated footprint in the IT ecosystem, across +100 countries. In her presentation, she spoke in detail about those typical operational scenarios where the ability of the store to generate revenue is challenged. Then she illustrated how RFID technology can help fix these and improve a store's profitability, efficiency and customer experience. //
Related news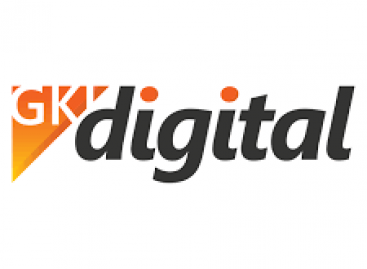 In early November Chain Bridge Club members gathered and listened…
Read more >
Tesco has announced that its one-hour delivery service, Whoosh, will…
Read more >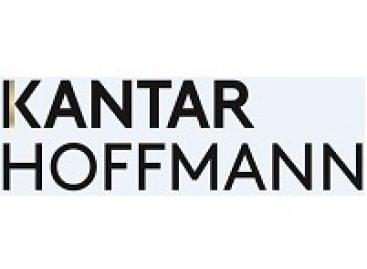 At the Business Days Gábor Tolnai, division director of Kantar…
Read more >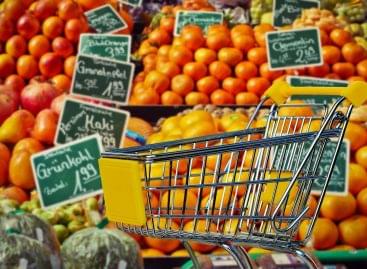 The recovery of the economy may continue, this year the…
Read more >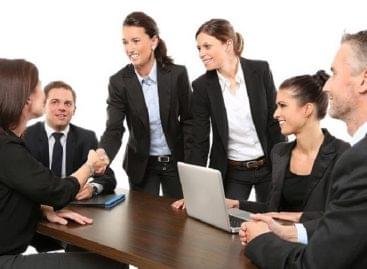 From the point of view of the labor market, 2021…
Read more >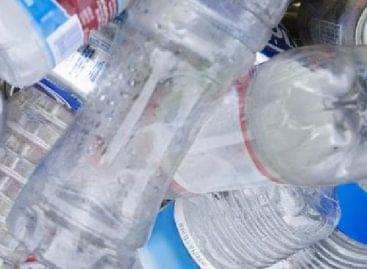 A bottle of the PET Cup with a transmitter has…
Read more >