Magazine: Pepper is small…but its price is getting bigger
Nowadays it isn't Covid-19, but the consequences of the pandemic and the war in Ukraine that make spice companies nervous. Ágnes Szűts, marketing manager of Kotányi Hungária Kft.: "Further sales growth is forecasted in the HoReCa sector in 2022 if the current trends continue. There is great potential in the barbecue season, as in uncertain times like these people like to stay at home and cook delicious food. Spice sales reached record levels in retail last summer, and the engine of this good performance was grill and salad spices."
A price increase was inevitable
–Henrietta Csicselyné Biró, sales director of Thymos Hungária Kft.: "Last year shipping container prices multiplied, there weren't enough drivers and higher motor fuel prices increased logistics costs. Due to supply problems product ingredient prices skyrocketed and packaging material also cost more. Because of these reasons we were forced to increase prices."
Zoltán Hegedűs, commercial director of Kalocsai Fűszerpaprika Zrt.: "Ingredient and packaging prices are changing basically overnight, and electricity, gas and motor fuel prices are also elevating. In these conditions the product prices set at the beginning of the year are impossible to maintain. These constant changes make it difficult to introduce new products and to manufacture private label spices."
High quality and natural ingredients
Kotányi Hungária Kft. comes out with new products every year, and their innovation work is driven by high quality and natural product ingredients. Last year the company launched smoke salt and smoked black pepper products. These are made using a natural method, for instance the peppercorn is smoked on beechwood for seven days. It was also in 2021 that Kotányi put the Quick&Easy range on the market, which consists of products that are perfect for preparing light but tasty salads and pasta dishes. This year three new products for easy-to-prepare meat dishes will hit the shops. 2022 also brings a new look for all Kotányi products.
Economising shoppers
Thymos' experience is that since the pandemic people like to buy bigger-size, economical spices and spice mixes, preferably in resealable packaging. In the spring-summer season demand increases for Thymos Big Pack 100g seasoning salts and mono spices. Speed and convenience are still important for shoppers: Thymos' spice mix sales grew 30% faster than mono spice sales. One of the company's special new products is fried onions – essential for making hot dogs and hamburgers – in 50g resealable, upright bag packaging. As a reaction to the growing consumer demand for Hungarian products, from 2022 Thymos offers 100% Hungarian, ground seasoning paprika in 100g, 50g and 30g sizes. Price-sensitive shoppers can now choose from more first-price Marco Polo products: four 90g liquid marinade flavours have been added to the mono spices and spice mixes.
Kalocsai Fűszerpaprika's commercial director reckons that the most innovative segment of the market is packaging. Retailers are interested in products in 'green' packaging, but these cost 3-4 times more to manufacture, and for the time being retailers aren't willing to pay the extra cost. Even strong brands will implement few promotions in the current situation, when it is already clear that production costs will be higher than before.
Table and grill sauces are more popular
Anita Plánk, Unilever Magyarország's ideation lead: "One of the engines of growth in the dressing category is increasingly popular grill and table sauces, as we like to try exciting new products, besides the good old ketchup-mustard-mayonnaise trio. Family gatherings are very important, as these represent perfect occasions for putting premium dressings on the table." Unilever's special new innovation this year is Hellmann's vegan 'baconnaise' – a vegan mayonnaise in smoky bacon flavour, made without bacon, obviously. More new flavours will be launched in the Hellmann's grill sauce portfolio too. From this year these products are marketed in recycled plastic bottles.
Convenience, consciousness and special taste
When it comes to sauces in glass jar packaging, shopper expectations are convenience, consciousness and a special taste. They prefer the classic flavours they already know.
Anett Novák, Nestlé Hungária Kft.'s brand manager: "In the Maggi glass jar sauce range, which was updated in the spring of 2020, shoppers can find Hungary's most popular flavours: Classic Bolognese, Bolognese with Herbs, Sweet and Sour, and Mexican; early this year Arrabiata was added to this selection." Thomy glass jar grill sauces give an extra kick to any dish, those who like traditional taste and the lovers of exotic flavours can both find their favourites among them. A nice summer evening barbecue is not the same if there are no Thomy barbecue sauces around. Consumers can find these products in Auchan and SPAR stores, in several exciting flavour combinations.
(Not only) for those who love Asian cuisine
As Asian cuisine is becoming more and more popular, sales of soy sauces and soy sauce based products are growing steadily. The Kikkoman brand is competing in this segment.
Barbara Kovács, junior brand manager of Maresi Foodbroker Kft.: "Kikkoman soy sauce represents very high quality in its category. Only soy, water, wheat and salt are used to make this traditional Japanese soy sauce. An enzyme is added to these to start the fermentation process." Consumers tend to associate soy sauce with Asian foods, but actually it is also a perfect alternative to salt. It is the best choice for any kind of meat and vegetable. Soy sauce and soy sauce based sauces, such as teriyaki, are excellent for marinades or for seasoning grilled food after cooking. Maresi Foodbroker Kft.'s honey and fried garlic teriyaki BBQ sauces make delicious dips. The company also has a low-salt soy sauce for health-conscious consumers, and they offer the wheat-free variant to consumers who are sensitive to gluten. //
Shrinking spice market
Hungarian consumers purchased more than 3,000 tonnes of spice in the February 2021-January 2022 period. Volume sales decreased by 4% and value sales dropped 1% at HUF 20.5bn. Stores with a 401-2,500m² floor space realised 39% of sales and 69% of the spices sold were manufacturer brands. Sales of private label spices decreased in both value and volume. Black pepper was the top spice with a 19% share in sales, followed by spice mix and paprika at 18%. It is noteworthy that chilli sales jumped 11% in value to reach a 2% market share. The most popular product sizes are 26-50g with a 31% market share and 11-20g with a 28% share in sales. //
Related news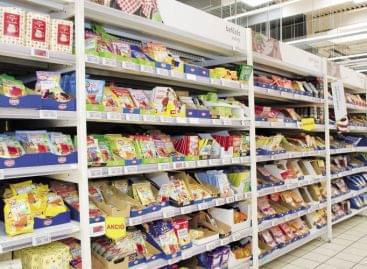 In early May it seemed that this year's fruit harvest…
Read more >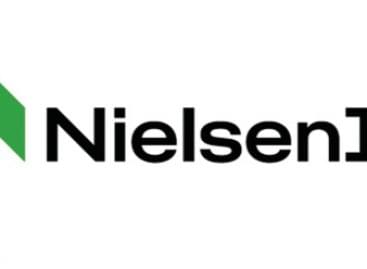 Csilla Czikora, NielsenIQ's client service director responsible for manufacturer partners…
Read more >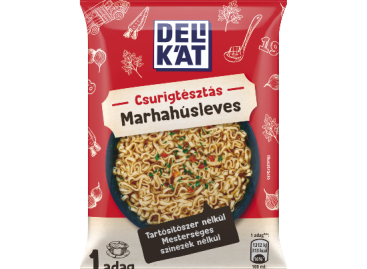 With the new instant noodle soup, Delikát delivers the most…
Read more >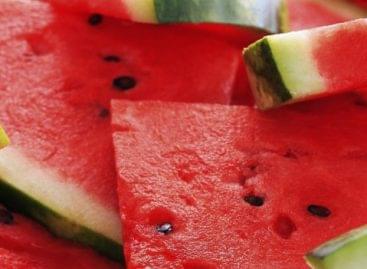 The domestic melon season has started, unlike the past few…
Read more >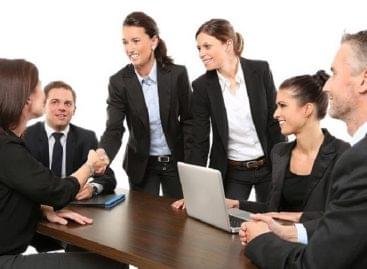 Customer experience (CX) is now one of the most important…
Read more >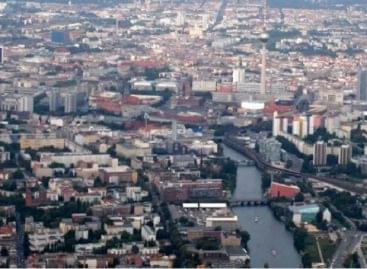 The June economic report of the economic research institute DIW…
Read more >