Magazine: Great taste with less sugar
Following the global trend, Hungarian food and drink companies are manufacturing a growing number of low-sugar, low-carb, sugar-free and no-carb products.
Sales of carbonated soft drinks by Coca-Cola HBC Magyarország increased in both volume and value in 2020.
Marketing operations manager András Palkó told that more and more sugar-free and low-calorie products are available in shops, and in volume sales this is the fastest growing fizzy drink segment. Discounters already realise more than twice as big sugar-free carbonated soft drink volume sales as hypermarkets.
Adrienn Horváth, marketing director of Márka Üdítőgyártó Kft. informed us that in Hungary soft drink makers – and the Hungarian Mineral Water, Fruit Juice and Soft Drink Association (MÁGYÜSZ) – were the first food industry segment to make sugar content reduction pledges. The company's Márka soft drinks are low-calorie in every category, and certain products are available in sugar-free version too. Sales by the company jumped 35 percent in 2020.
Katalin Nock-Vető, marketing manager of Pek-Snack Kft. revealed that an ABA survey from 2019 found: for 43 percent of consumers it is important to buy the wholemeal versions of breads and other bakery items, because they think these are healthier. Pek-Snack's Fitt Aktív, Protein and Vegán products will hit the market in the second half of 2021.
At the moment Detki Keksz Kft. has 10 no added sugar products in its portfolio and sales of these grew by almost 20 percent in 2020 – informed managing director Péter Kósa.
Norbert Schobert, managing director of Norbi Update Lowcarb Zrt. reported that their sales decreased a little in the 2nd quarter of 2020, but the company ended the year with a positive result.
New types of customers
Pek-Snack specified three target groups for its fit products: health conscious consumers following an active lifestyle, for them the company developed the Fitt Protein range. The next group of consumers is mothers feeding their family members in a conscious fashion, for them Fitt Aktív and Fitt Protein are the perfect choices for breakfast or for a school snack.
Norbi Update Lowcarb Zrt.'s objective is to provide consumers with a complex service and a large product selection, utilising the latest production and innovation technologies.
Detki Keksz Kft.'s experience is that in the past typically older consumers used to purchase sugar-free and low-carb products, but today they are more and more popular among young consumers – who are less price-sensitive.
Constant demand for new innovations
Márka Üdítőgyártó Kft. has observed that shoppers are buying soft drinks with calorie content, flavour and novelty factor in mind. Now that people are staying at home and don't have much to do, they are searching for new impulses and innovations even more. The company's view is that consumers have always been price-sensitive when purchasing the category.
Coca-Cola HBC Magyarország has found that shoppers are increasingly motivated to try new, sugar-free and low-calorie innovations. In order to help them make conscious decisions, the company informs shoppers in a clear and transparent manner about the sugar and calorie contents of products. They have recently launched the knowledge base website www.okoscimke.hu.
Less sugar, more flavours
Maspex Olympos Kft. markets 3 Olympos Light fruit drinks, which are made without added sugar and available in peach-apple, apple-pomegranate-sour cherry and multifruit flavour combinations – we learned from brand manager Patrícia Peres. She shared the news that from the end of 2020 Olympos fruit drinks can use the Domestic Product trademark.
Apenta Light carbonated soft drinks are also made with 0 percent added sugar and can be purchased in raspberry, orange, grapefruit-pomelo, Barbary fig and grape flavours.
In the Apenta+ portfolio zero sugar Apenta+ FIT and Apenta+ RELAX can be bought, together with two new additions from 2020: chokeberry-sour cherry Apenta+BODY and orange flavoured Apenta+ POWER-C – informed brand manager Gábor Halász.
Coca-Cola HBC Magyarország's most popular sugar-free/low-calorie fizzy drink product is Coca-Cola Zero, but Fanta Orange Zero and the flavoured versions of Coca-Cola Zero are also the favourites of many. The company's latest innovation is limited edition Coca-Cola Zero Cinnamon.
Márka Üdítőgyártó Kft.'s four classic flavours are grape, sour cherry, orange and apple – in order of popularity – and three of these can be found in shops in sugar-free variant too. The company prepared for 2021 with several new innovations: they started the year with a new product category, the carbonated 20-percent fruit Márka Juicy Soda range.
Healthy alternatives
Every product category of Norbi Update Lowcarb Zrt. is performing very well, but healthy sweets, desserts and snacks are especially popular. Currently the company has high hopes about street food dishes.
Detki Keksz Kft. has made its classic household biscuit available in sugar-free version. At the end of last year they rolled out a new biscuit brand called VITÁL: wholemeal biscuits rich in fibres, made without added sugar.
Pek-Snack Kft.'s top products are chocolate roll and plum bag. The company keeps adding new low-carb, protein-fortified and vegan products to the portfolio. In the second half of 2021 the Pek-Snack Extra range will debut – these products will have a very high, 42-46 percent filling ratio. //
Related news
In the spring of 2022 new flavours join Mizo light…
Read more >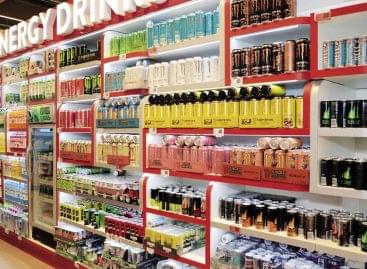 György Galántai, sales director of Hell Energy Magyarország Kft. reported…
Read more >
As one of the leading producers of frozen pastries in…
Read more >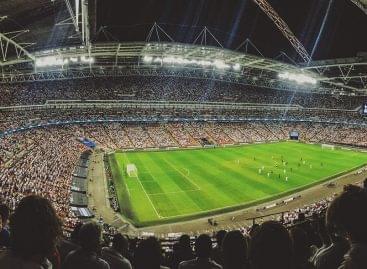 2021 was a year when the Olympic Games were held.…
Read more >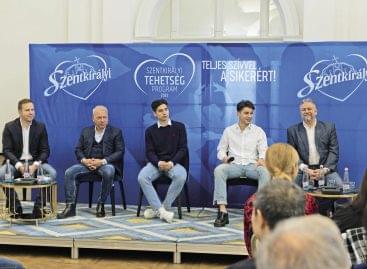 The Mastercard Sport Economy Index has revealed that Europeans are…
Read more >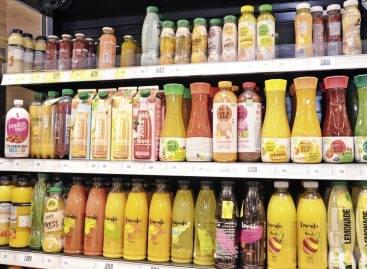 There are functional fruit juices, low-calorie functional waters and sports…
Read more >