Ice cold drinks
Continuing the trend of recent years, ice tea sales grew in 2018 – as a matter of fact the sales growth was faster in both value and volume than in the previous few years.
Zsófia Horváth, brand manager of Szentkirályi Magyarország revealed that Lipton Ice Tea is one of the most dynamically developing ice tea brands in the market. She added that hyper- and supermarkets have the biggest weight in sales, but sales growth is fast in discount supermarkets too.
FUZETEA's launch last year renewed and shook up the market: sales grew by two-digit numbers in 2018 in both value and volume; the brand was market leader after three months in the category – informed Dóra Pessenlehner, shopper marketing manager of Coca-Cola HBC Magyarország.
Thanks to the new XIXO flavours and green teas, HELL ENERGY Magyarország Kft. also produced two-digit ice tea sales growth last year – reported director of commerce Tamás Jenei. They observed a 20-percent rise in branded product sales. Adrienn Horváth, marketing director of Márka Üdítőgyártó Kft. told: in 2018 their ice tea sales surpassed the 2017 level by nearly 30 percent in both value and volume. Ice tea now makes up for 10 percent of Márka product sales.
Anna Cholnoky, brand manager of Maspex Olympos Kft. broke the news that the popular Nestea brand returns to the Hungarian market. From July it is available in lemon and peach flavours.
HELL ENERGY Magyarország Kft.'s experience is that one of the emerging trends in the category is the aluminium can packaging; these are 100-percent recyclable. They also think that 'zero' products will continue their conquest. Luckily the XIXO brand is strong in both respects. Shoppers like the 1.5-litre size the most, but 250ml aluminium can products are also increasingly popular. Coca-Cola HBC Magyarország's expert talked to Trade magazin about shoppers focusing more on their health and environmental protection. In March 2019 FUZETEA became Product of the Year. Black tea product sales continue to grow in the ice tea segment, but the real engine of sales growth is green teas. The proportion of zero products sold is also rising. Shoppers like to try new and exciting flavours when it comes to buying ice tea.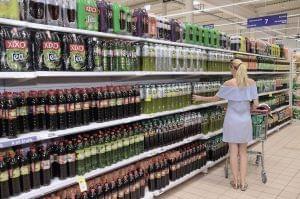 Early 2019 Márka Üdítőgyártó Kft. rolled out sugar-free ice teas and these were welcome by consumers not only in Hungary, but also in neighbouring countries. The flagship product variants are peach and lemon, these two flavours are responsible for 63 percent of sales. Sales of the plum flavour surged by 45 percent in 2018. 1.5- and 0.5-litre PET bottle packagings dominate in the category. Szentkirályi Magyarország's brand manager expects further strengthening from the sugar-free segment in 2019. The company's experience is that even private label ice tea buyers are willing to switch to branded products if they can buy them in promotion. Green tea sales are rising fast, and this trend is indicative of the health trend.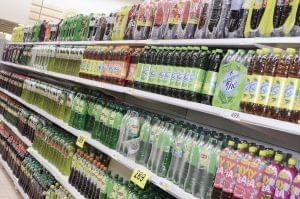 Adrienn Horváth revealed it to Trade magazin that MÁRKA Üdítőgyártó Kft. would come out with a new product, which is likely to become a trendsetter in the ice tea market. Zsófia Horváth told that Szentkirályi Magyarország's most popular ice tea product is green tea, but the classic lemon and peach black teas are also the favourites of many. In size 1.5- and 0.5-litre products are the best-sellers. In 2018 the company introduced the Lipton Zero range to the market: a lemon green tea and a peach black tea had come out then, to which a third flavour, lemon black tea to was added in 2019. This spring the green teas got a new packaging design.
In February FUZETEA put two, exciting new flavours on the market in 0.4- and 1.25-litre sizes. Oolong is half-fermented Chinese tea with the characteristics of grape and the exotic taste of lychee. The pomegranate-acai berries green tea from Kenya also offers a very special flavour experience to consumers. Ms Pessenlehner added that in mid-May Coca-Cola HBC Magyarország had launched a rose-peach black ice tea with no added sugar. Mr Jenei shared the news that recently they had revamped the packaging of the complete ice tea portfolio. XIXO ice teas are available in 0.25-litre CAN, 0.5-litre PET and 1.5-litre PET variants. Last year they launched XIXO Citrus Green Tea and Zero with great success. As a result of very positive feedback from consumers, this year they put XIXO Mango Green Tea ZERO on the market – a product made without aspartame, artificial colouring and added sugar. //
Related news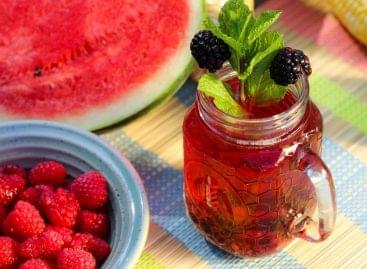 Sorry, this entry is only available in Hungarian.
Read more >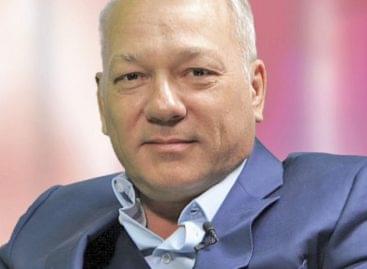 Trade magazin's Business Podcast, Future Talks with Szilvia Krizsó continues…
Read more >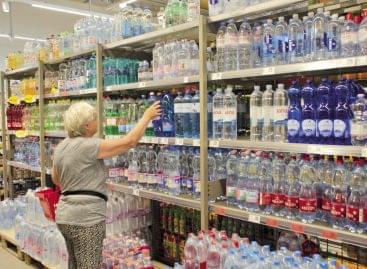 András Palkó, marketing director of Coca-Cola HBC Magyarország informed our…
Read more >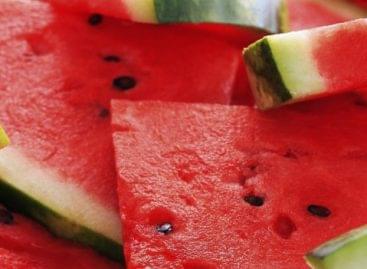 The domestic melon season has started, unlike the past few…
Read more >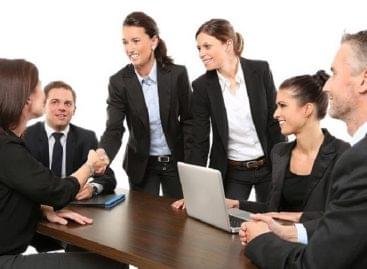 Customer experience (CX) is now one of the most important…
Read more >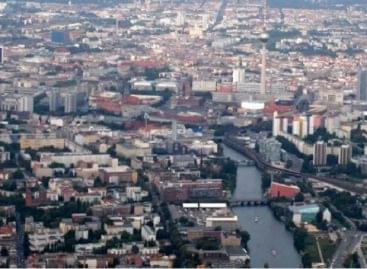 The June economic report of the economic research institute DIW…
Read more >