Hygiene vs. sustainability: Which is more important?
The coronavirus started a new era in the packaging industry too. Right now the three main areas in the sector are sustainable, smart and antimicrobial packaging. On a global scale the green packaging market will have a value of USD 238 billion by 2024. A vast number of start-ups are busy developing alternative solutions to replace single-use plastics, as plastic packaging waste generates a USD 80-120 billion loss for the global industry in a year.
Packaging gone green
We produce 2 billion tons of waste a year, which is a huge burden on the environment. Luckily eco-friendly packaging solutions can improve the situation. Companies keep making pledges for cutting down on waste production, while some start-ups are making big money with their innovations, e.g. Sulapac's biologically decomposing plastic alternatives brought in USD 21 million.
Notpla is basically revolutionising packaging by manufacturing edible packaging material from seaweed and other plants, but if one doesn't feel like eating it, the good news is that the packaging decomposes in 4-6 weeks. Several food and beauty product companies are already interested in the new solution.
Smart packaging
Smart packaging multiplies the various goals and functions of the design. For this digital solutions are needed. In the recent past several new solutions have been developed for two smart packaging types, active packaging and intelligent packaging. With active packaging there is an interaction between product and packaging, extending its life cycle or improving its quality. One of the best examples for this is beer stored in plastic bottle: the cap absorbs oxygen and by this extends the shelf life by 3-6 months.
Intelligent packaging gives extra advantages to the product by communicating with the outside world. It can also have diagnostic or indicator functions, giving feedback on key things such as product freshness, temperature, shelf life – but it can also have marketing or protective functions via barcodes, LEDs, augmented reality or NFC.
Clean packaging is good packaging
This year hygiene became more important than ever before and this had an impact on the packaging industry too. A survey by Grand View Research has found that the size of the global antimicrobial packaging market will reach USD 11.92 billion by 2024. Consumers are worried about buying food contaminated with the virus because of its container or packaging. This is the reason why single-use plastics are widely used again, as disposable packaging provides a stronger feeling of safety.
There are new antimicrobial innovations too, for instance Muse Wearables developed a nanoparticle-based antimicrobial coating that deactivates the virus on textile surfaces. PepsiCo has recently signed a deal with a start-up called Parx Materials for manufacturing polymers from antimicrobial raw material. //
Studying decomposition in the dark
A recently opened French laboratory studies compostability and biological decomposition. Primarily they are testing paper and plastic packaging material. The services of WESSLING-Group's GreenLab are available to Hungarian companies too. Their experts will check whether the tested materials can decompose in water or soil, without doing harm to the environment.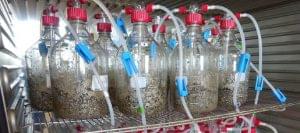 //
Unilever: Innovations for protecting the planet
Unilever's sustainability programme was launched 10 years ago and produced results such as 32-percent smaller waste footprint or 50-percent reduction in greenhouse gas emission.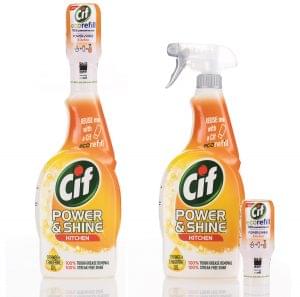 There are also product innovations by the company that form part of this strategy, e.g. the super-concentrated Cif ecorefill (this is available in Hungary too), Dove products in recycled plastic bottles, Love Beauty and Planet Oceans Edition products in plastic bottles, which are made of plastic collected from the world's oceans and then recycled. //
More paper, less aluminium and shrink wrap used by Coca-Cola
In 2020 Coca-Cola HBC Magyarország reduced the weight of aluminium drink cans by 13 percent, which meant a 170-ton cut in raw material use. They also decreased pallet shrink wrap use by 43 tons and 36 tons less shrink wrap was used for delivering bottled products to HoReCa units.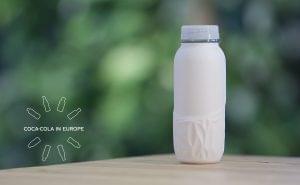 Coca-Cola also teamed up with a start-up called Paboco and developed a paper bottle prototype. Paboco Pioneer Community – of which Coca-Cole is a founder – seeks to develop a fully organic and recyclable paper bottle. The prototype consists of a paper shell, but it still uses some plastic to contain the liquid – 100-percent recycled plastic, though.//
Hungarian start-up to free the world from plastics?
Poliloop is a Hungarian start-up – founded by students Liz Madaras and Krisztina Lévay – that created a special bacterial cocktail which can decompose any single-use plastic in just 7 weeks. Poliloop has already signed a contract with a Fortune 500 company and industrial testing is about to start. What is real special about the technology is that by the end of the process the plastics turn into organic compost, which can be used in agriculture or for making bioplastics.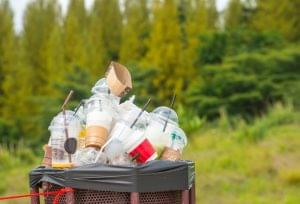 //
Related news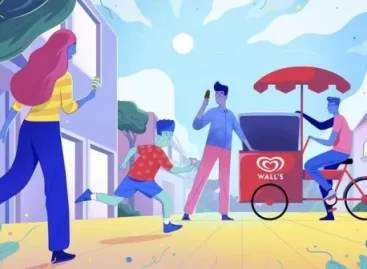 Consumer goods group Unilever is launching two pilots to test…
Read more >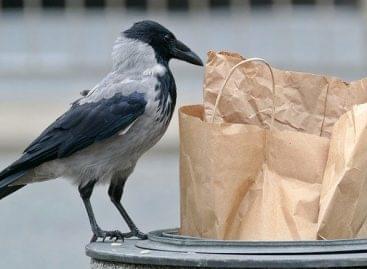 A Tesco study has revealed the average British family wastes…
Read more >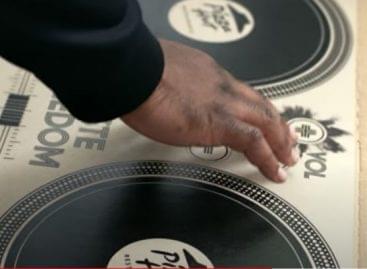 Sorry, this entry is only available in Hungarian.
Read more >
Sorry, this entry is only available in Hungarian.
Read more >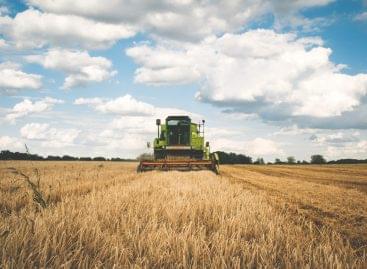 Sorry, this entry is only available in Hungarian.
Read more >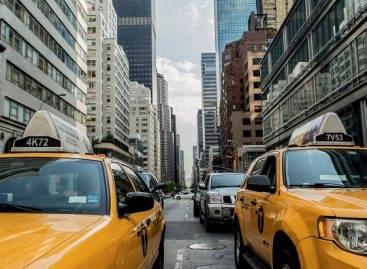 Sorry, this entry is only available in Hungarian.
Read more >