Magazine: Mountains and valleys
The crisis induced by the COVID-19 pandemic has influenced the sales opportunities of winemakers too. Gergő Soltész, president-CEO of Ostorosbor Zrt. informed us that their HoReCa partners bought less from them in the spring than before the pandemic. Luckily retail sales of Ostorosbor Zrt.'s wines speeded up from June. In September the winery opened its own online shop. In the last 3 years they invested nearly HUF 1 billion in new technologies.
Quick answers at the time of crisis
Zoltán Dorn, sales and marketing director of Hilltop Neszmély Zrt. told: they reacted to the closure of bars and restaurants by stopping the distribution of 10-litre bag-in-box products. The company's experience is that there are good wines on store shelves in the HUF 900-1,290 price category, and some premium wines don't cost more than HUF 1,300-1800.
We learned from Éva Mikó, Csányi Pincészet Zrt.'s sales and marketing director that their export and HoReCa sales channels narrowed down during the spring lockdown, but parallel to this online sales improved. Although the majority of sales is still realised by relatively low quality products, the winery senses a positive trend, e.g. sales of their premium wines keep growing.
Product selection and market competition
Zalán Szittnyai, wine expert of Zwack Izabella Borkereskedés talked to Trade magazin about the major changes caused by the coronavirus situation in the wine and culinary sectors. Zwack's wine trade business tried to compensate for the HoReCa sales loss in the retail channel. Their experience is that demand has increased for foreign wines in recent years, especially for high prestige products and trendy categories such as prosecco. Mr Dorn added that the market is expanding: there are more market players and there is a bigger product selection available. Hilltop Neszmély Zrt. increased the proportion of hand-picked grapes in their wines and shortened the route of grapes in processing, in order to be able to make even better wines.
Slow changes
Mr Soltész said they don't see new trends in terms of flavours or consumption. Irsai Olivér wines have remained popular and sales of Ostorosbor Zrt.'s rosés are growing by double-digit numbers. Ms Mikó shared the news that the Shiraz grape variety is more and more popular. White wines are also trendy. Zalán Szittnyai spoke about how late-harvest grapes can be the winners of the climate change. Zwack Izabella Borkereskedés reckons there will be gradually growing demand for organic/natural wines, just like it happened in Austria and Slovenia //
Wine Act
What do you expect from the Wine Act that will supposedly create better conditions for sales and cut red tape?
Zalán Szittnyai: Probably the biggest improvement can be the reduction of wineries' administrative burden by introducing the e-CellarBook.
Zoltán Dorn: We would like a Wine Act that works in practice and would like to see the authorities make market players comply with the law.
Éva Mikó: There was no detailed professional consultation about the bill, so it would be necessary to have a comprehensive discussion with stakeholders before we name our Wine Act-related expectations. //
Rationalistic reasons
What do you think about bag-in-box, carton box, plastic bottle, aluminium can and pouch packaging? What about wine-based drinks?
Zoltán Dorn: Hilltop has always been innovative in the last 27 years and this is true for packaging as well. For instance we were the first to launch a bag-in-box product. Sometimes we prepare wine-based cocktails at our events in Hilltop Wine Hotel, but we don't wish to enter this market segment.
Éva Mikó: We develop alternative product formats and packaging solutions. Shoppers are more and more open to buying these new-type products.
Gergő Soltész: Bag-in-box is increasingly popular, so we have added a 10-litre variant to the 3-litre that was already available. The market received this new product very well, too.
Zalán Szittnyai: Large-size formats work well in those wine categories where volume sales are the priority – this isn't exactly our profile. I don't think that wine-based drinks in a do justice to the spirit of wine and the hard work done by winemakers. //
Related news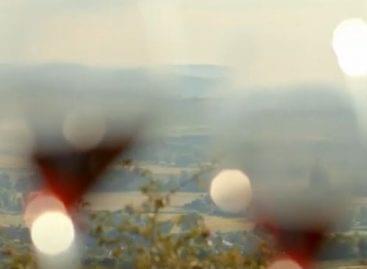 Sorry, this entry is only available in Hungarian.
Read more >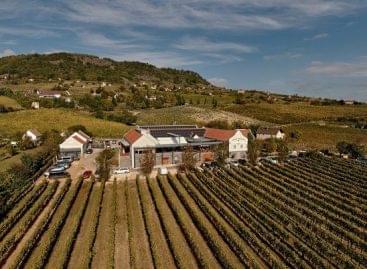 The 6th Somló Juhfark Festival, takes place in the Tornai…
Read more >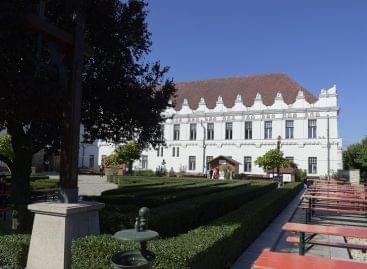 With the help of the mayors, winemakers and intellectuals of…
Read more >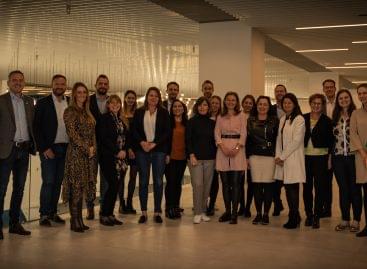 Sorry, this entry is only available in Hungarian.
Read more >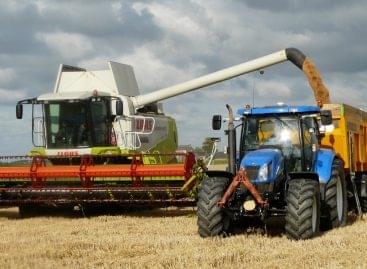 The outlook for the agricultural sector for this year differs…
Read more >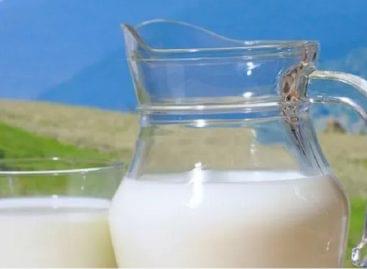 The dairy sector is a fundamental sector of agriculture and…
Read more >