Magazine: If you need a bit of élan…
Coca-Cola HBC Magyarország opines that sports drinks are one of the most dynamically developing categories in the soft drink market – in the retail sector sales soared by 43 percent and exceeded 2 million hectolitres in 2018. András Palkó, marketing operations manager of the company told: Powerade is still the strongest brand in the category, realising almost 50 percent of sales. This product has been marketed in Hungary since 2000, in Powerade Blood Orange, Powerade Mountain Blast and Powerade Zero Lemon variants.
Eszter Birven, marketing director of Gramex Drinks talked to our magazine about consumers expressing growing demand for sports drinks made with natural sweeteners, e.g. stevia. Some shoppers care about high mineral content the most, while others focus on carbohydrate or L-carnitine content. Gramex 2000 Kft. is the second biggest player in the sports drink market.
Roland Schuster, senior brand manager of Scitec Magyarország reckons that today's active lifestyle and the strengthening health trend have a positive influence on the sports drink segment. At the same time sustainability and green issues are also increasingly important in the market. András Horváth, managing director of Weider Magyarország told: Weider sports drinks aren't as well-known yet as other Weider products, but there is definitely demand in the Hungarian market for the new flavours and the exceptional quality delivered by this international brand. Dániel Szigeti, country manager of GymBeam revealed that despite the ever-stricter rules for the product category, not only young consumers like to have sports drinks any more, but also those older than 40 years. Because of the public health product tax, manufacturers are trying to make healthier sports drinks.
Mr Horváth mentioned that Weider keeps up with the latest market trends: they have recently introduced new products to the Hungarian market. The double-portion, four-component Weider Protein Low Carb Drink practically stands alone in the Hungarian market. The managing director thinks the sports drinks available in Hungary often taste too sweet, so the fruity taste of Weider products might seem a bit sour to some Hungarian consumers at first.
Mr Szigeti told: it has become clear by now that sports drinks aren't considered 'luxury products' any more. As part of this trend, private label products are very popular too. In size it is still the 250ml format that is the most popular, because these are easy to store and drink on the go.
Gramex Drinks' experience is that more and more people want to buy 1-litre or bigger products, so this is one of the company's innovation directions. Another important factor is high mineral content – this is why they rolled out the Vita-Iso 0.5-litre product range, in which sports drinks are made with B1, B6, magnesium, potassium, calcium, folic acid, biton and niacin – revealed Ms Birven. Mr Palkó added that sports drink sales in discount supermarkets represent a smaller proportion than other soft drink categories, but this is the one where sales are increasing the fastest.
Mr Schuster spoke to Trade magazin about Scitec Magyarország's two new sub-brands: Scitec Gym and Scitec Endurance don't contain soy or palm oil, there is no added sugar in them and can be drunk by lactose-sensitive and vegan consumers too. As an added value, the packaging is made from paper from sustainable sources, and the portioning spoon is recycled plastic. Every product features some kind of special ingredient, superfoods like organic vegetable mix, goji berries or chia seeds. Coca-Cola HBC Magyarország's Powerade isotonic sports drinks make the human body perform better with the help of carbohydrate, vitamins and minerals. This summer the company launched a lemon-flavoured, sugar-free zero version, called Powerade Zero Lemon. Partner feedback was very positive and Mr Palkó is absolutely sure that consumers will also like the new innovation.
This year Gramex Drinks will add the star fruit version of Vitalade XL 1-litre to the product portfolio. The company's objective is to promote the Vitalade XL 1-litre and the Vita-Iso 0.5-litre product ranges as heavily as possible; the slogan is 'There is more in you!' GymBeam's Dániel Szigeti informed us that in early 2019 they had updated their ready to drink offering with innovative products such as bcaa Energy Drink. This product combines a traditional energy drink with a pre- and post-training functional drink. It not only provides energy but also contains Bcaa and vitamins, in order to prevent catabolism during and after training. Mr Horváth is proud of Weider's leading role in product innovation. Weider develops and launches several dozen new products a year worldwide. Good examples of this are this year's novelties Collagen Water and Beauty Collagen Water – collagen-containing drinks that target various groups of consumers. //
Related news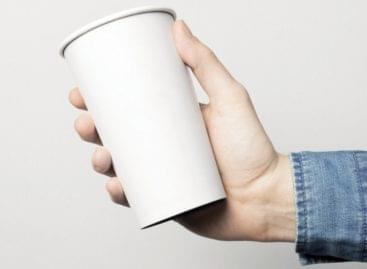 In the vending machines of Coca-Cola HBC Magyarország 100-percent recyclable…
Read more >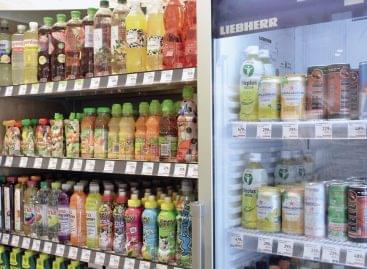 András Palkó, Coca-Cola HBC Magyarország's marketing operations manager opines that…
Read more >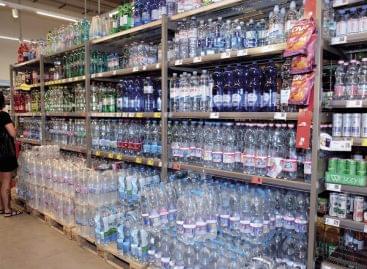 Szentkirályi Magyarország's value share of the mineral water market strengthened…
Read more >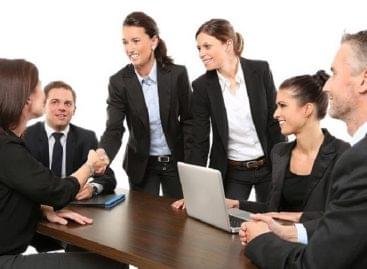 One in five Hungarian employees is thinking about starting a…
Read more >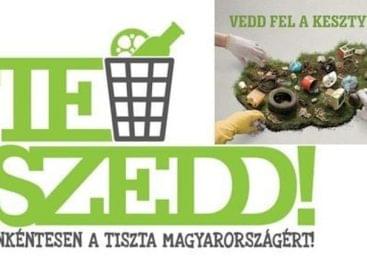 ITM Secretary of State: the volunteers of the TeSzedd! action…
Read more >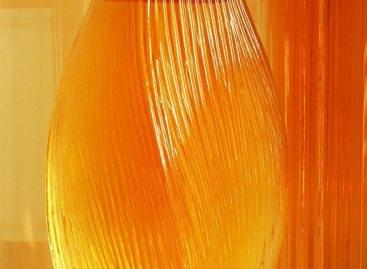 Employees of the National Tax and Customs Administration (NAV) found…
Read more >