Milk drinks: White, black and brown …
Going round in circles
You can choose from more and more 'colours' in the rapidly developing milk drink category. Iced coffee is the engine of growth in the milk and dairy product market. György Galántai, sales director of Hell Energy Magyarország Kft. told that product prices range from HUF 229 to 699, depending on the brand and the retail channel. Typically it is iced coffees below the price of HUF 300 that realise robust sales.
Brigitta Fekete, brand manager of FrieslandCampina Hungária Zrt. spoke to us about the growing consumer demand for sustainability.
This is why the company decided in 2021 to market all flavoured milk drinks – Milli and Pöttyös products too – in 100% recycled bottles, which are also 100% recyclable.
Growing selection of lactose-­free products
Another innovation direction is developing unique new flavours and using special product ingredients. In the spring of 2021 Hell Energy Magyarország launched lactose-free Energy Coffee Coconut and the company's latest iced coffee, Salted Caramel, is also lactose-free. It is made with real Arabica and Robusta extract, contains no preservatives and artificial colours, and has 40mg/100ml caffeine. The packaging is environmentally friendly 250ml aluminium can. Hell Energy Coffee is now available in six different flavours, but more new products can be expected from the company this year.
Smiling together with consumers
Milli Jegeskávé iced coffee is now also available in hazelnut flavour: Milli Mogyorós Latte makes its debut in the spring. Reacting to the strengthening home consumption trend, FrieslandCampina Hungária Zrt. will once again make Milli Jegeskávé iced coffee available in 1-litre size – with a new packaging design, in the summer period.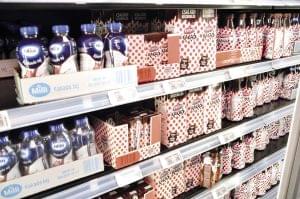 Viktória Főfainé Kiss, brand manager of the company's Pöttyös products reported that flavour variations aren't as important in the chocolate drink category as elsewhere, but sales of health trend compatible products, such as the Pöttyös chocolate drink with 0% added sugar are growing faster year after year. Value sales were up 5.3% in the chocolate drink market in 2021.
Barbara Harangozó, senior brand manager of FrieslandCampina Hungária Zrt. said: the new Milli commercial was first aired on 9 February and survey results show that consumers liked it – for them Milli is a real 'love brand' with a large selection of nourishing and tasty products.
Art on the packaging
In 2021 Mizo iced coffees and flavoured milk drinks performed very well, for instance the brand strengthened its market leader position in the latter category with a nearly 50% share. Krisztina Bagi, senior brand manager of Sole-Mizo Zrt.: "Shoppers like to try new flavoured milk drinks and coffees. What we see is that these categories are going in the direction of branded products. This spring we are focusing on the light version of Mizo chocolate drink." Iced coffee range Mizo Coffee Selection now consists of 10 products; Latte came out at the end of last year and soon became just as popular as Espresso, Cappuccino and Flat White. The special packaging of these products, Mizo Art Coffee (created in partnerships with the Museum of Fine Arts, the Hungarian National Gallery and Dió Design Studio) brings art closer to many consumers.
Natural products in the limelight
Félegyházi Tej Kft. manufactures chocolate-, caramel- and vanilla-flavoured fresh milk drinks, which can be found in stores in PET bottle and polybag packaging. Zoltán Varga, sales and marketing director of Félegyházi Tej Kft. told Trade magazin that the company's innovation work concentrates on natural products and beneficial health effects. Recently they have developed a natural flavour, vitamin and mineral containing product range made with fresh milk – these products are available in various fruit flavours. The company also develops products without added sugar, and soon all the milk drinks they make will be available in this version too. New products also include coffees – both in caffeine and decaf variant – made without artificial additives, only from fresh milk and coffee. //
Related news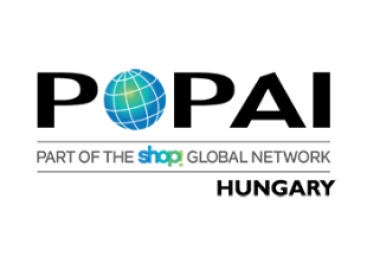 This year's last POPAI Hungary Association meeting was held in…
Read more >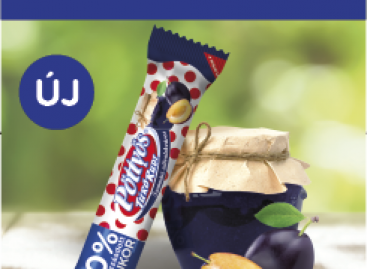 Dairy snack Túró Rudi made with Szatmári plum jam and…
Read more >
After the temporary slowdown of last year, 2022 brought a…
Read more >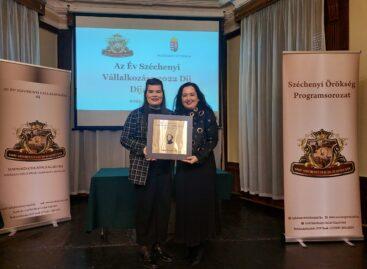 The "Széchenyi Enterprise of the Year" award was announced for…
Read more >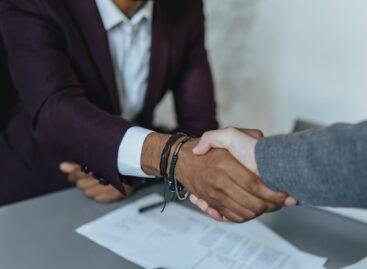 CEOs around the world expect an economic downturn, according to…
Read more >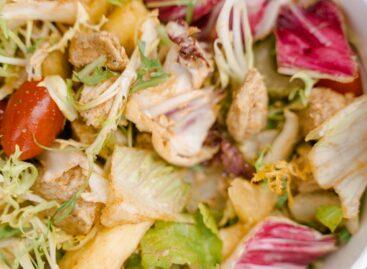 Hungary can avoid recession this year with a GDP expansion…
Read more >