Lifetime Achievement Award 2018
A the gala dinner of the Business Days conference Trade magazin and Chain Bridge Club presented the Lifetime Achievement Award to Olga Pavlova, owner and managing director of Detki Keksz. Sándor Baja, a member of the Chain Bridge Club and managing director of Randstad gave a presentation speech, in which he told: Ms Pavlova has been the head of biscuit company Detki Keksz for 27 years, and she managed to turn it into a business that manufactures modern, innovative products and has a large product portfolio. 10,000 tons of products and HUF 4.5 billion worth of sales speak for themselves. The company has won numerous awards and recognitions. Olga Pavlova is also a central figure in the Hungarian Product movement. For the first time this year, Gábor Rónai, the owner of Royal Diamonds also presented a special award to the winner: the business lifetime achievement award, which has already been won by Sándor Demján and Enikő Eszenyi.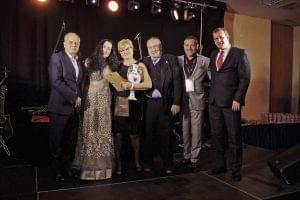 (From left to right) László Hovánszk, president/Chain Bridge Club, Zsuzsanna Hermann,
owner and editor-in-chief/Trade magazin, Olga Pavlova, owner and managing director/Detki Keksz,
dr. András Köves, president of the supervisory board of Chain Bridge Club,
Gábor Rónai, founder of the special award, Sándor Baja, Chain Bridge Club member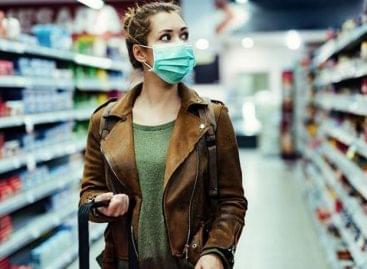 C-store retailers have welcomed millions of new customers through their…
Read more >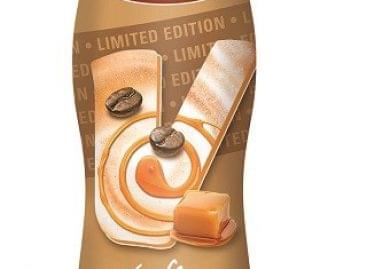 The family of OMV VIVA iced coffees will soon be…
Read more >
With nearly seventy different grill products, a wider selection and…
Read more >
Close Window
Loading, Please Wait!
This may take a second or two.

Ez a honlap sütiket használ a felhasználói élmény javítása érdekében. A honlap további használatával hozzájárulását adja a sütik használatához.Értem Bővebben