Only one thing, change is constant in the packaging industry
Béla Cservenka, local sales manager of DS Smith Packaging Hungary told our magazine that sustainability and the circular economy are in the centre of their operations. This is the reason why they offer 100% recyclable cardboard packaging solutions to their customers, the raw material for which comes from responsible forest management only. "Our Circular Design Metrics service helps partners measure the sustainability performance of the packaging" – he added.

Hedvig Mattyasovszky, sales director of Metsä Board Hungary highlighted the fact that recently the demand has increased for safe and sustainable packaging designs. At the same time e-commerce wants packaging that protects the product, but also makes the given brand more attractive. "Metsä Board's lightweight corrugated boards and white kraftliners offer premium quality, great stability, product protection and excellent printability" – told the sales director.
György Kolozsvári, sales director of STI Petőfi Nyomda Kft.: "Recently 'smart packaging' has started its market conquest, in practically every sector. This means that for instance in the secondary packaging of pharmaceutical products, we use a special code that stores various types of logistics and safety data related to the product. We have installed a special machine for this. There are trends in other sectors too for packaging being more than just 'packaging material', for instance a promotional tool."
Sustainability is in focus
Kitti Büki-Kovács, marketing manager of BS Plastic Trade Kft. talked to our magazine about the recent increase in demand for shrink wraps that can be used on automatic packaging lines. "One of the current trends is that partners want to use only one type of packaging material if possible, and lightweighting is also frequent in certain segments." BS Plastic Trade Kft. has been manufacturing biopolymer-based products for more than a decade.
Zsolt Miklós, managing director of Rondo Hullámkartongyártó Kft. spoke to our magazine about the trend of replacing plastics with other types of packaging materials, and using only one type of packaging material whenever possible. "Our products represent the best direction, as we manufacture paper packaging that is fully recyclable, and fits into the processes of the circular economy, as the waste generated during production ends up as raw material for paper products" – explained the managing director.
Bart Dobbelaere, managing director of VPK: "Many companies are still using classic boxes for packaging their products. Often they put a small product in a bigger box and by this lose space during transportation; what is more, they also use more cardboard than necessary this way. We are working on developing alternative solutions, together with partners."
Tailor-made packaging solutions
Dóra Bakó-Pallang, HR and financial manager of Doroti Pack Kft. informed that food companies are now forced to cut production costs in the short and medium term. "Our special DorPack deep-drawing machines can help partners in packaging their products cheaper, more efficiently and in a greener way. Deep-drawing makes it possible to use less packaging material."
Julius Mazan, innovation manager of Smurfit Kappa. "Our company is investing a lot of money in renewable energy sources, by which we can reduce our energy use and cut CO2 emissions." At Smurfit Kappa every employee has several apps for calculating the functional parameters of packaging solutions, specifying the price-value ratio of designs and comparing it with other solutions.
Gyula Sipos, managing director of Sipospack Kft.: "Nowadays packaging designs are going in the direction of personalisation, as they don't only have to preserve the quality of food anymore, but also serve as a marketing tool that speaks to the shopper. These tailor-made packaging solutions require smaller volume, and use fully recyclable raw material only."
A wide range of services
DS Smith Packaging Hungary: the company's supply chain experts and innovative designers put everything they know into the designs. Recently they have replaced adhesive tape with a solution that protects the product from undesired impacts. They also assist partners in choosing the best packaging material. Their paper-based designs are 100% recyclable.
Metsä Board Hungary: in 2020 the company opened its excellence centre, where they can speed up paperboard and packaging innovation. One year later they launched a cooperation-based 360-degree service, which relies on decades of working together with technology service providers, research institutes, brand owners, printing companies, logistics firms, etc.
BS Plastic Trade Kft.: the company closely cooperates with partners in designing the packaging, choosing the right thickness and specifying the optimal use. Services also include communication and marketing support for partners, which have become much more important recently.
Innovation never stops
Rondo Hullámkartongyártó Kft.: besides offering partners a full-scale service in developing the perfect packaging for their products, recently they have introduced the SAP system, which simplifies the processing of partner needs and makes it possible to build more direct EDI relationships. VPK: the firm never stops working on developing sustainable packaging solutions. In partnerships with FMCG firms, innovative designs are tailored to the needs of customers, paying attention to both costs and sustainability. Sipospack Kft.: the company is going to enlarge its production facility by nearly 3,000m² in the next three years. This year they will also buy a Doypack machine, as this type of packaging is one of the fastest-growing trends in the market.
Doroti Pack Kft.: the company believes that the DorPack deep-drawing, modified atmosphere packaging is the perfect choice for FMCG product makers. They have a patented solution for preventing leakage, which is essential in preserving the quality of the food packaged. Smurfit Kappa: the group's innovation manager explained that there are several paper packaging materials that are suitable for direct food contact. Most of them are made abroad and often they don't comply with the local regulations. The group's team of experts test these materials, rate them and make packaging design recommendations to partners based on the results. //
World premiere: grass paper from Hungary, which saves the trees
According to Cardex Európa Kft., one of Hungary's leading gifting and packaging firms, demand continues to grow for grass paper, as both consumers and companies show great interest in this environmentally friendly alternative. Cardex Európa Kft.'s grass paper range, Green Grass has debuted recently. By manufacturing these Hungarian-developed green alternatives, every third tree can be saved in comparison with producing traditional paper made of wood pulp. Managing director Balázs Pulay told: already 15% of Cardex's packaging solutions are grass paper products, from which grass paper bags are the most popular. //
This article is available for reading Trade magazin 2022/11.
Tags:
BS Plastic Trade
,
Cardex Európa Kft.
,
Doroti Pack Kft.
,
DS Smith Packaging
,
e-kereskedelem
,
élelmiszeripar
,
fenntarthatóság
,
FMCG-szektor
,
körförgásos gazdaság
,
környezettudatosság
,
Metsä Board
,
Rondó Hullámkartongyártó
,
Sipospack Kft.
,
Smurfit Kappa Group
,
STI Petőfi Nyomda
,
VPK Packaging
Related news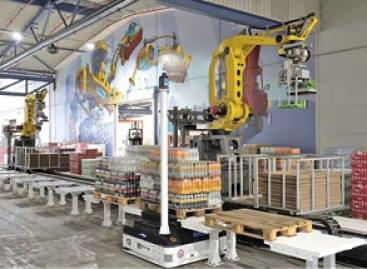 Just recently Coca-Cola HBC Magyarország has completed a HUF 750m…
Read more >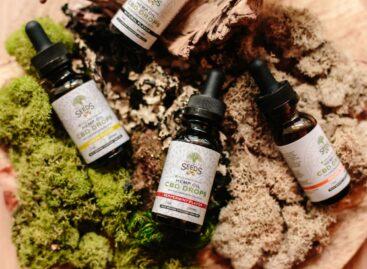 The Food and Drug Administration announced last week that products…
Read more >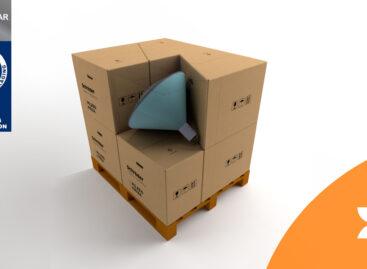 The World Packaging Association awarded DS Smith in the e-commerce…
Read more >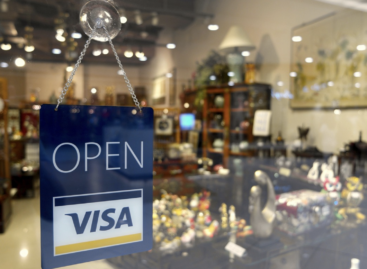 Csaba Héjja, senior analyst at MKB Bank and Takarékbank, spoke…
Read more >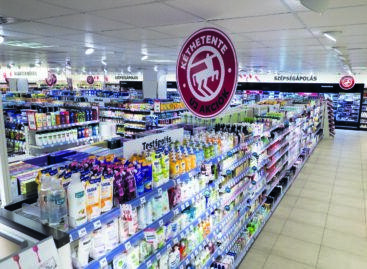 What else can we save? The question affects almost everyone…
Read more >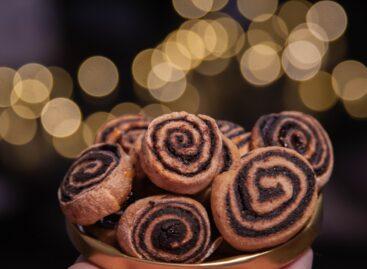 The sharp rise in prices of everyday products used by…
Read more >