Franchise: A recession-proof business model
In March the Hungarian Franchise Association organised its 15th annual award ceremony, in the New York Palace in Budapest.
Dr Mihály Kupai, president of the association and franchise director of BENU Magyarország told in his opening speech: franchise is a recession-proof business model. The association is 30 years old and the number of its members keeps growing, and the more than 70 franchise owners represent more than 25% of the sector.
The winners in 2021
• Franchise Network of the Year: Café Frei
• Innovative Franchise Network of the Year: Makery (the first DIY restaurant concept in the world)
• Most Dynamically Developing Franchise Network of the Year: Immo1 (real estate agency)
• Marketing Award of the Year: DIEGO
• Internet Media and Web Award of the Year: BENU Pharmacies
• International Network Expansion of the Year: Logiscool
• Franchisee of the Year: Otthon Centrum franchise partners Cintia Bekéné Müller and Antal Beke.
• Multi-brand Franchisee of the Year: HUNOR COOP Zrt. (partnering with Fornetti Kft.)
• Young Franchisee of the Year: Dr Dóra Kurucz (partnering with BENU)
• Multi-unit Franchisee of the Year: Gábor Mázi (partnering with Duna House)
Constant and changing
After the award ceremony our magazine interviewed Dr Katalin Mandel, general secretary of the Hungarian Franchise Association. "With nearly 250 franchise networks, we are a strong force in Central and Eastern Europe. Franchise is a popular business model in Hungary, as there are more than 20,000 franchise partners. Most franchise networks have had the same problems in the last few months: high inflation, the weakening of the forint, product and raw material supply problems, growing transportation costs and workforce shortage" – the general secretary told. However, at times of economic recession entrepreneurs become more interested in joining franchise networks, as franchise is a recession-proof business model.
Development directions
Ms Mandel added that franchise networks are expanding fast in the fields of e-learning and IT development. Year after year there are more multi-unit and multi-brand franchisees. Once somebody joins a franchise network and the experience is positive, they don't start their own business anymore, but go in new directions by joining yet another franchise network. The general secretary reckons that with newly starting networks, the single-unit model will remain dominant; certain concepts are best suited to the needs of family businesses and this isn't likely to change. Important development directions include own manufacturing and product innovation; another trend is the online training of franchise partners and employees, and introducing new software.
Impact of the Covid crisis and capital concentration
Dr Mihály Kupai explained that franchise networks were also hit hard by the pandemic. "Places that used to be busy, shopping centres and stores in the city centre saw the number of customers decline dramatically. There was no demand for certain services anymore and the growing fixed costs forced many franchisees to close their business" – said Dr Kupai. At the same time it is also true that members of franchise networks were in a better position, as the franchise owners had no other choice but to adapt to the situation. Franchisees could profit from these solutions and keep their business alive. The president is of the opinion that the spreading of the multi-unit/multi-brand system is primarily an international phenomenon, which is less frequent in Hungary. As a matter of fact, the pandemic stepped up the multi-brand trend, because entrepreneurs wanted to be on the safe side and decided to diversify their investment portfolios. //
No slowdown in the expansion rate
My view is that the pandemic crisis didn't generate major changes in the opportunities of franchise owners, and it didn't influence the capital concentration trend either. In 2022 we continue with our network development work, especially in those geographical areas where SPAR isn't present yet. There is a special acquisition team which is responsible for finding and selecting new partners. Our intention is to maintain the present expansion rate of the SPAR franchise network.//
Our goal is to make progress in terms of quality
Small and non-specialised shops were forced to close during the pandemic. The drop in store number has made us rethink our goals: we want to make progress in quality and not quantity. This way our partners will offer better service and experiences to customers, who will be happy to return to Pek-Snack shops – perhaps more times a day. This effort is also backed by our cooperation with drink categories. In 2021 we launched the Pek-Snack Extra range and new vegan products. //
During the pandemic, pharmacies were the only elements of the healthcare system to which consumer had access practically without limitations. This put great responsibility on pharmacy workers. BENU pharmacies needed permanent professional support, and communication became more frequent and informative. Our expansion strategy has been the same for years: we are contacting existing pharmacies in geographical areas where we aren't present yet, and ask them whether they want to join the BENU network.
//
Expanding Plusmarket-franchise
Besides GoodsMarket, Dél-100 Kft. also operates Plusmarket stores in a franchise system. Two new partners have joined the group: a 205m² store in Kecskemét and a 196m² shop in Karcag. Plusmarket's mission is to satisfy the daily needs of households in an efficient way.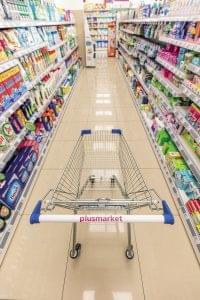 Related news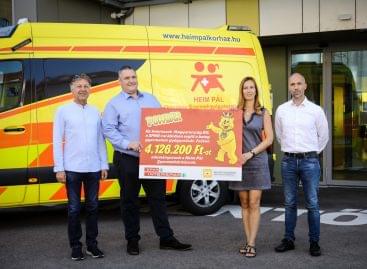 The manufacturer of Chio and Pom Bär products and SPAR…
Read more >
A new SPAR store opened in Szigetszentmiklós with an investment…
Read more >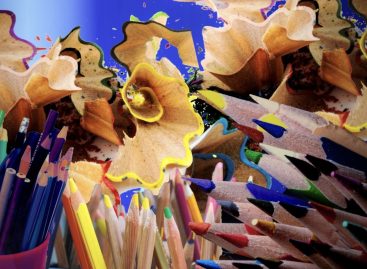 SPAR Hungary offers a wide range of school supplies in…
Read more >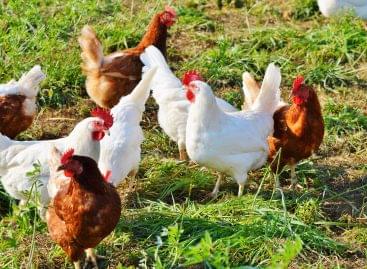 All 5,000 laying hens were killed in the Dutch egg-producing…
Read more >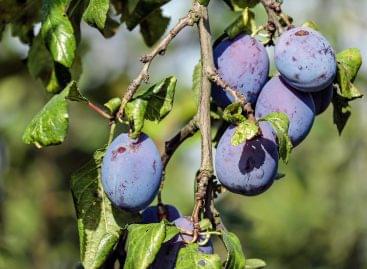 Due to low fruit prices, fruit growers are faced with…
Read more >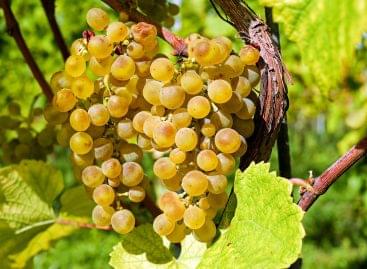 The estimates for the low grape harvest and the grape…
Read more >