Coop sales increased by 16% last year
László Pekó, a member of CO-OP Hungary Zrt.'s board of directors and CEO Géza Tóth talked to our magazine about what 2022 was like for the retail chain.

– How did 2022 turn out for Coop?
László Pekó: – It may sound as a commonplace, but last year wasn't any easier than the previous ones – the post-COVID economic situation, the negative changes in the energy market, the war next door, etc. all caused problems for the retail sector. Coop Group's sales revenue was HUF 748bn in 2022, up more than 10% from 2021. From this the share of the Coop retail chain was HUF 470bn, 16% more than in 2021. We operate 2,180 stores in 1,430 towns and villages.
– What were the new things that shoppers could see in Coop stores?
Géza Tóth: – Our store modernisation programme is going on. We are revamping smaller Coop stores in 461 villages, from a budget of HUF 25-30bn until the end of the year. From the planned 91 locations where Coop stores will also serve as a small post office 75 are ready, and the project will be completed by the end of June. We are developing the Coop loyalty scheme which already has more than 1 million members. The Coop Club smartphone app works very well. Stores are transformed to operate in a more energy saving fashion, e.g. glass doors on refrigerators, LED lighting, collection of used cooking oil. There are parcel delivery and collection lockers at more than 100 stores.
– What can you tell us about the new store format?
L. P.: – In 2022 we decided to open our Szuper Plusz stores to increase the competitiveness of the Coop franchise. These shops offer high quality shopping experience, with a bigger product selection, and a new look both inside and outside. When designing the 350m² store format, we paid special attention to environmental considerations and used the latest technological solutions. Currently there are a bit less than 50 Szuper Plusz stores, typically in cities.
– What is your relationship like with Hungarian suppliers, and in which product categories do you offer the most Hungarian products?
G.T.: – This has always been a priority for us. The proportion of Hungarian products is above 80%, and it is even bigger in fresh product categories such as meat, poultry, and fruit and vegetables. In collaboration with our Hungarian partners, we are also optimising our private label product selection.
– What were the Coop Group's most important CSR activities last year?
L.P.: – In its 13 years of existence, the Coop Aid Foundation spent more than HUF 160m on helping special need children living in foster homes. We organised the 16th Coop Rally to popularise quality Hungarian groceries. Our cooperation with the Hungarian Olympic Committee goes back more than 25 years, and as a strategic partner we are helping the preparation of athletes for the 2024 Olympic Games in Paris.
– What can you tell us about this year's plans?
G. T.: – We must get by in very unstable economic conditions. The Coop Group is working hard to guarantee that food supply is stable everywhere where our stores are present. We continue to focus on Hungarian products, and do our best to keep up with the changing consumer needs in all of our 2,180 stores. (x)
Related news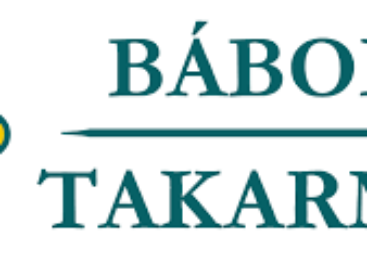 Bonafarm-Bábolna Takarmány Kft., in cooperation with the Kaposvár Campus of…
Read more >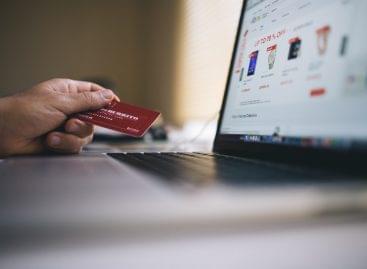 Next year, it is expected that the company's digitalization efforts…
Read more >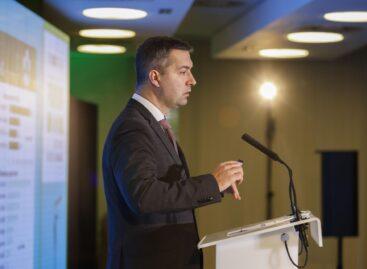 It is good news for farmers that it has been…
Read more >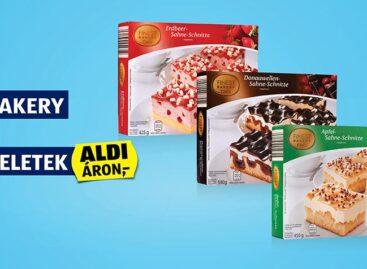 Az ALDI szezonális saját márkás kínálatába megérkeztek a FINEST BAKERY…
Read more >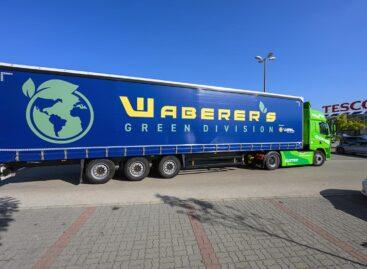 To reduce the carbon footprint of its suppliers' activities Mars…
Read more >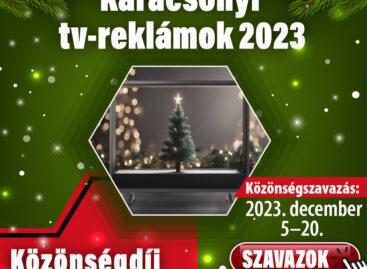 Trade magazin would like to ask its readers for their…
Read more >