Changing POS tools and new technologies
The biggest companies are putting new innovative products on the market every month, which they say are the "future of retail" – these can be software products, payment methods, and hybrid or offline solutions. Shoppers still want physical contact with the products they plan to buy, but the Covid years made them appreciate the benefits of online shopping too. They now have mobile devices on them when they enter the store, and thanks to these retailers can send them personalised messages or offers.
Hybrid solutions and cash register innovations
Dávid Szabó, CEO of Szintézis Zrt.: "Now that people are back in the shops again, what we see is that digital solutions have remained important, and hybrid (offline and online) shopping habits have developed." Szintézis is taking things one step further with the PRICER electronic shelf labels: the PRICER Poster function and the E-Rail can contribute to the unified look of promotion campaigns. The QR code and NFC on the labels help shopper decision making with extra information.
Attila Bessenyei, managing director of Laurel: "Although the conditions are new in retail trade, we are doing what we have been doing best for 30 years: providing partners with the most effective IT solutions available." Last year the company completed many development projects and most of them were related to self-checkouts. These don't just assist in easing the workforce problem, but also help to manage the fluctuations in customer turnover. In May a 100% self-service store opened in Tatabánya, with several Laurel solutions featured.
New type cash register zone and flexible adaptation
ANKER specialises in self-checkouts and their first "Grab and Go" solution is already available. Attila Nagy, ANKER's senior partner: "We have been working with environmental aspects in mind for years, and we have a short supply chain as we prefer regional partners. Both our production and administration are sustainable." In cooperation with subsidiaries LocaFox and PORESY, the company delivers holistic payment solutions to retailers. They also develop and customise software for POS systems.
Rita Csillag-Vella, customer relationship manager of PMS Master Solutions Kft.: "The pandemic-induced crisis is hopefully over now, but the business environment is still far from ideal and this also has a negative impact on trade marketing work. In this ever-changing environment, the key to success can be flexible adaptation." The company has developed an application that merchandisers can use to register the tasks they perform in stores, while retailer partners can monitor their stocks in real time and react to out-of-stock situations or other problems instantly.
Video future and advertising terminal
Today one of the most important means for keeping in touch with employees and shoppers is video technology. All over the world the pandemic intensified the hybrid model, in which physical stores and e-commerce undergo parallel development, using a wide range of communication platforms and tools. A recent study by Shopify has revealed that every day 12-24 million e-commerce related websites are launched. This also means that brands and retailers need to fight for customers.
Video messages are also becoming important in communication with customers, suppliers and colleagues working at a company. Zoltán Tóth, co-owner of DigInStore Zrt.: "My personal belief is – and this has also been proven by international research – that today digital communication is the best way to build brands, increase consumer loyalty and improve the shopping experience." The company's TrafikTV network combines digital signage technology based streaming platforms and the "screen experience" at points of sale. TrafikTV already reaches 500,000 shoppers in more than 700 National Tobacco Shops, and with its various features it is much more than a simple POS tool, it is basically an Advertising Terminal.
Sustainable approach and strong communication
Ferenc Kőhalmi, Packaging Division/Display & POS key account manager of DS Smith.: "Sustainability and design work that is in accordance with the principles of the circular economy can react efficiently to everything. We have created new designs and redesign old solutions following this strategy." They are developing displays with the focus being on cost-efficiency and rapid manufacturing. The company opines that demand will stay high for pre-pack displays.
In the second half of 2021 demand rose sharply for printed products, especially in the offset category. Attila Váradi, owner and managing director of Conint-Print Kft.: "Our partners and we have both experienced that marketing communication can only work well if online and offline tools are harmonised. In addition to manufacturing print materials, we also try to involve digital tools in our solutions." The company has started manufacturing security labels and self-adhesive textiles, which are ideal not only as decoration but also for POS purposes. They recommend the usage of recycled materials to partners. //
Related news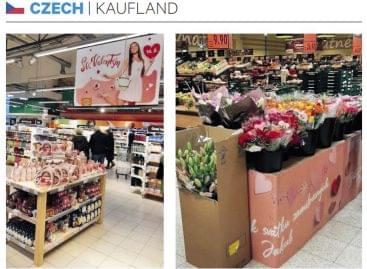 Shop! arrives in Chile Chile has joined POPAI's parent organisation,…
Read more >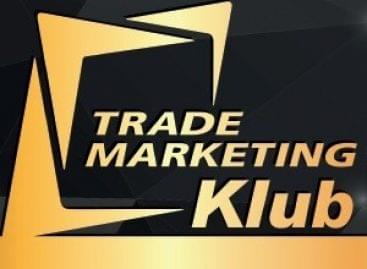 Nearly 100 participants registered for the online Trade Marketing Club…
Read more >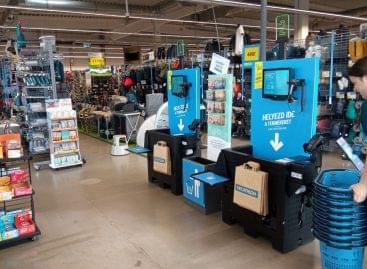 Sorry, this entry is only available in Hungarian.
Read more >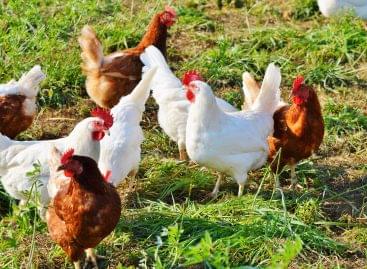 All 5,000 laying hens were killed in the Dutch egg-producing…
Read more >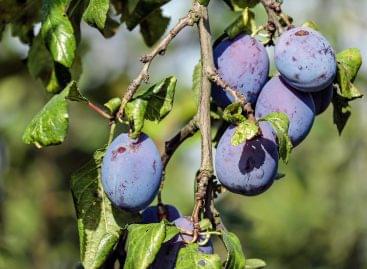 Due to low fruit prices, fruit growers are faced with…
Read more >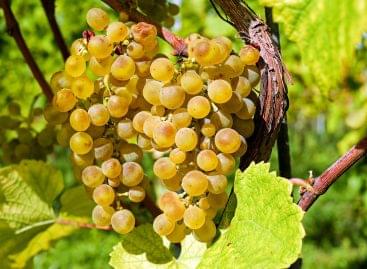 The estimates for the low grape harvest and the grape…
Read more >