More than HUF 6 billion investment was realized
One of the most important sectors of the Hungarian economy is the food industry, with more than 4,000 companies engaged in production in 33 branches, stated Márton Nobilis, the Secretary of State responsible for the food industry and trade policy of the Ministry of Agriculture, at the ceremonial handover of the investment established in Hajdúszoboszló and Nádudvar.
The state secretary added that within the framework of the investment of more than HUF 6 billion, two new pig farms competitive at the European level were built. Márton Nobilis pointed out that, thanks to the support from state and EU funds won in the Rural Development Program tender, this site development was realized in the Nagisz Group's investment.
Márton Nobilis also spoke about the fact that the production value of pork meat processing is the third largest within the domestic food industry
In terms of employment and sales, it provides 10 percent of the food industry output, which accounts for 13 percent of exports. The State Secretary marked the support of the sector as well as the current investments as extremely important, and then added: it is an outstanding achievement that even in these challenging times, more and more farms are being built, as they not only guarantee modern conditions and food safety, but also create jobs and food they provide people.
The State Secretary highlighted that Hage Zrt. spent approximately HUF 3.4 billion on the expansion of the Hajdúszoboszló plant, of which approximately HUF 1 billion was available as a subsidy
Here, a pig farm with one of the largest beds in the country, with a floor area of about 10,000 square meters, was built, in which 3,640 rearers and 8,640 fattening pigs were accommodated. The facility was built with modern technology: among other things, it is equipped with an automated ventilation and fodder application system, as well as solar panels – emphasized Márton Nobilis. The building on the Büte site in Nádudvar has a floor area of more than 8,800 square meters, for which Nagisz spent more than HUF 3.2 billion, of which almost HUF 1.3 billion was the subsidy. In the building, which also has a modern technological design, among other things, 6 farrowing rooms, 3 sow quarters, as well as 1 individual sow quarters, 1 sow-farrowing quarters and 2 group breeding sow-farrowing quarters were also created. The new farm is capable of keeping 1,500 sows and producing 50,000 selected pigs a year, the state secretary said.
AM
Related news
Stricter regulations have entered into force, foods containing insect protein…
Read more >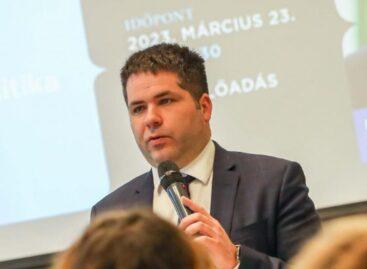 It is an important objective that the interests of all…
Read more >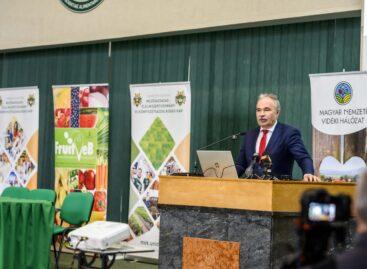 We find that not only we want to develop it,…
Read more >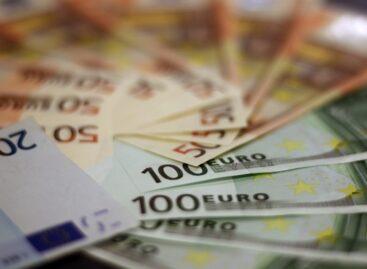 The economic performance of the euro area improved to a…
Read more >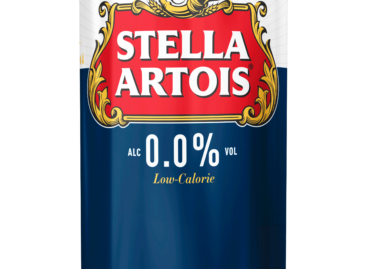 Az idén 50 éves Borsodi Sörgyár új, 0,0%-os alkoholmentes termékkel…
Read more >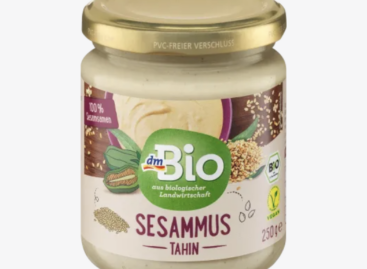 dm-drogerie markt Kft. recalled the dmBio sesame tahini cream from…
Read more >