Magazine: Canned food products underwent software and hardware update
According to András Szirbek, marketing director of Bonduelle Central Europe Kft., the main canned food consumption trends are the same in Hungary as in other parts of Europe: sales of pulses are getting stronger, and flagship product sweet corn is just as popular as ever before. The current healthy eating trend contributes to the sales growth in the canned food category, and there are more and more consumers who follow a flexitarian diet in Hungary too. We learned from Csaba Vajdahunyadi, sales and marketing director of Globus Zrt. that demand is on the rise for canned vegetables with an added value, such as 'reform' products, various mixes and vacuum-packed vegetables. Sales of family-size and HoReCa variants, and small-size products are all increasing.
Attila Ádám, sales director of Ga Food Kft. informed that in the basic categories 3-4 new products/brands had been put on the market by both old and new market players. This means that there are more slices in the canned food cake than before. The sales director added that sales of convenience products keep increasing, and the product portfolios of canned food manufacturers are expanding quickly. Premium canned food product sales are also improving. The company plans to roll out premium sardines products this year – in various sauces. Packaging-wise aluminium foil packaging and resealable bags are about to spread in Hungary.
Growing purchasing power and health-conscious eating have a positive influence on canned fish sales. Zsuzsanna Takácsné Rácz, sales director of Del Pierre Central Europe Kft. told our magazine that they had added new products to the assortment in 2019. Last autumn the company gave the Twist brand an overhaul, and solid tuna product Twist Light also hit the shops. This year they launched Twist Solid Tuna in Extra Virgin BIO Olive Oil, which managed to reach a completely new layer of shoppers. In the convenience food category Del Pierre put Twist Salatamiooo tuna salads on the market, in Californian and Mexican variants.
Glatz Hungary Kft.'s main profile is canned fish and fruits, and both categories are competitive and the market is rather saturated – revealed marketing manager Rita Salyámosy. In the canned fish category the company is present in the lower-priced segment with Excelsior chunk tuna and Ilias mackerel products, while in the premium segment they offer Nuri sardines, Larsen mussels, Sywan herring products, John West tuna salads and I Can cod liver. They also market large-size Excelsior canned fruit products made without added sugar – their main target group is hospitals. Glatz Hungary Kft.'s Tao Tao oriental canned fruits (lychee, rambutan, papaya, mango) and coconut milk are also increasingly popular.
András Szirbek told Trade magazin that Bonduelle Central Europe Kft. had recently introduced single-serve products to the market, under the name Inspirációk. The Vapeur range came out almost a year ago: all seven products are steamed, so their characteristics are closer to those of fresh vegetables. Launching the Legumio product range will mark the start of a new era for the company. These are 100 percent pulses and vegetables sold in the shape of popular pasta varieties. They contain twice as much protein and fibres as durum pasta, they are gluten-free and can be prepared quickly. More new Legumio products: sauces in glass jars – besides tomato purée they contain large, crunchy pieces of vegetables. They are available in three versions, all of them are perfect with rice or pasta.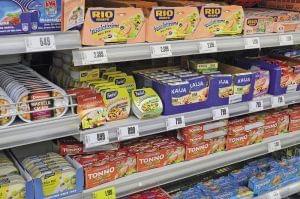 Globus launches new canned food innovations every year. Csaba Vajdahunyadi talked to us about adding new products to the Vital portfolio this year. He also revealed that several other new products are also being prepared for the market launch. Singer Anna Pásztor is the brand ambassador of Globus, and the company was the main sponsor of the 3×3 basketball Europe Cup. They are also one of the main sponsors of the Debrecen women's handball team.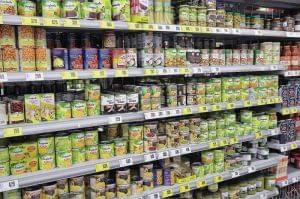 Related news
Growing canned food sales

Canned vegetables: Between July 2018 and June 2019 value sales augmented by 6 percent, as Hungarians spent more than HUF 14 billion on these products. In this 12-month period 23 million kilograms of canned vegetables were sold. More than two thirds of sales were realised by stores bigger than 400m². Sales of private label products increased by more than 10 percent to reach a 55-percent share.
Canned tuna: In the same period value sales exceeded HUF 7.5 billion and reached 2 million kilograms. Value sales grew by 11 percent and volume sales improved by 12 percent. Sales were very concentrated: 88 percent of value sales were realised by stores bigger than 400m². Manufacturer brands dominate as they were responsible for three quarters of canned tuna value sales. //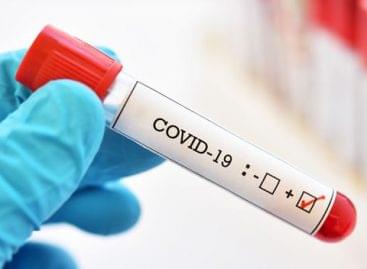 Hundreds of well-known people think it is a mistake to…
Read more >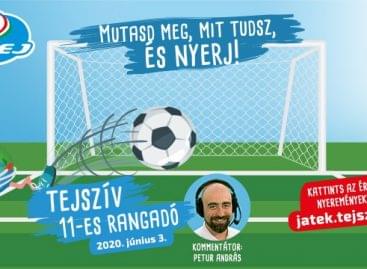 The Ministry of Agriculture (AM), the Agricultural Marketing Center (AMC)…
Read more >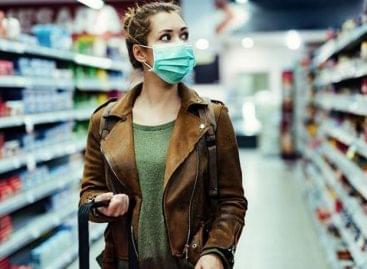 C-store retailers have welcomed millions of new customers through their…
Read more >
Close Window
Loading, Please Wait!
This may take a second or two.

Ez a honlap sütiket használ a felhasználói élmény javítása érdekében. A honlap további használatával hozzájárulását adja a sütik használatához.Értem Bővebben