Magazine: Self-rewarding and chocolate bars
In spite of rising ingredient prices and the public health product tax (NETA), the chocolate bar market is doing well. The reason of this is the increase in Hungarians' purchasing power and new product launches by brands.
Roland Marton, customer marketing expert (Mars Multisales Hungary) told Trade magazin that basically people buy chocolate bars when they want to reward themselves. MARS is aware of the sharing trend, this is why they came out with the MARS Bites range. While the well-known and popular taste is the same, thanks to their packaging format Snickers, Twix and Mars Bites offer shoppers a brand new experience.
Nestlé has also noticed the sharing trend: KITKAT Bites products hit the shops last year, and this year will bring the debut of the white chocolate variant – informed Judit Tömpe, Nestlé Hungária's brand manager. Her experience is that shoppers want to buy products which they think are a bit healthier. Demand is on the rise for low-sugar products, chocolate bars fortified with protein and bars containing various nuts.
Anna Bellér, brand manager of Mondelez talked to us about the growing number of new and limited edition products launched by chocolate bar manufacturers – some of them offer really exciting flavour combinations. She revealed that sales had grown in the discount supermarket channel by two-digit numbers in 2018; their sales surpassed the level of hypermarkets. At the same time the sales performance of private label chocolate bars also improved. Still, the top 3 products are branded chocolate bars.
Pál Molnár, sales manager of Szerencsi Bonbon Kft. told that the share of sales in promotion keeps growing. The main innovation direction is health-consciousness (organic, sugar-free, low-carb products). In the shops of certain retail chains these products already have their own shelf. What is more, as there are more and more people suffering from some kind of food intolerance, demand for special products is likely to increase further. Functional chocolate products made in Szerencs: Diabon (made with fruit sugar), Paleobon (dark chocolate made with sweetener) and HCNT (no added sugar, made with sweetener).
Mars indicates calorie content and recommended daily intake on the packagings of chocolate bars. The company is also working on developing low-calorie chocolate bars. As for promoting their products, Mars has strengthened its presence in the digital channel, for instance the main brands can be found on Facebook and Instagram too.
BALATON is one of Nestlé's traditional brands, which seeks to target young consumers too. Last year they launched BALATON Újhullám bars and this move met their previous expectations. A new image communication campaign was also implemented in 2018, the objective of this was also to reach younger consumers. This year will bring the launch of two BALATON Szemes products: these are made with various nuts, dried fruits and puffed rice.
Mondelez is diversifying the Sport brand with limited edition products, for instance in 2018 they surprised shoppers with a very exciting coconut-caramel variant. The Milka Oreo chocolate platform is already very strong in other segments, so now the company can start focusing on chocolate bars.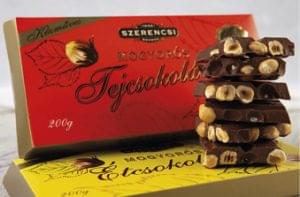 Sponsored illustration
Szerencsi Bonbon is the owner of iconic brands such as the Retro bar, Animal ABC, the Castle series, Artisan Dark Chocolate and Szerencsi Handmade Cognac Cherry. In December 2018 Nestlé gave the usage rights of the 'Szerencsi' brand name to the company for chocolate products. The company's experience is that not only older consumers like the Szerencsi brand, as young people have also started to build an emotional connection with the brand. Szerencsi Bonbon thinks the key to success is quality, connecting Hungarian and artisan manufacturers, and strengthening brand consciousness. //
Related news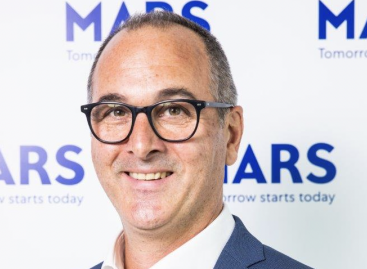 Mars, one of the world's leading manufacturers of confectionery, food…
Read more >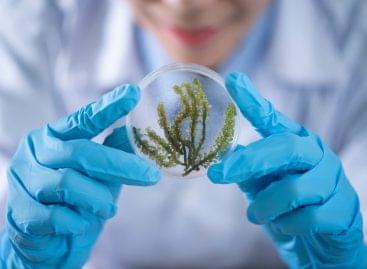 Biopharmaceutical company Enterome has signed a strategic R&D collaboration and license agreement…
Read more >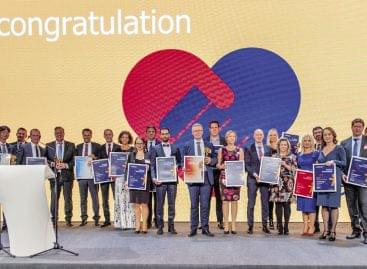 Last year 46,000 more workers retired in Hungary than 18-year-olds…
Read more >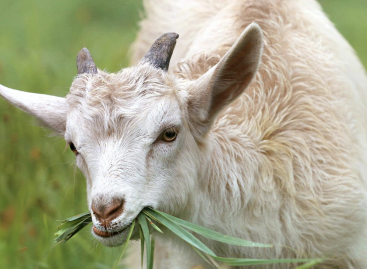 Demand for milk powder made from goat's milk stagnated for…
Read more >
Scorching weather resulted in a boost in supermarket sales last…
Read more >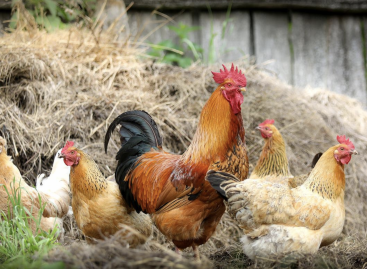 A new hybrid geothermal and solar energy system can dramatically…
Read more >