Magazine: New segments becoming more important in the cereal product market
After the spectacular expansion of the last few years, the sales growth slowed down a little in the market of cereal products in 2017. At the same time the restructuring process continued. We learned from Tamás Czepanecz, brand manager of Nestlé Hungária Kft., that sales of breakfast cereals only increased a little and the muesli segment even contracted a bit. However, there are new segments which are small at the moment but they are developing dynamically: Mr Czepanecz mentioned porridges, energy and protein bars, and fruit bars.
As for product ingredients, oat, the star of recent years kept strengthening its position – consumers like to eat it in many different formats. In the breakfast cereal segment the cinnamon flavour continued its expansion, while in the muesli category crispy variants developed well. Among bars sales of products bigger than 35g increased the most. Discount supermarkets performed very well in basically all cereal product categories.
The strengthening of new segments indicates that consumers are open to trying new products. Szilvia Hajduvári, marketing manager of Cerbona Zrt. told our magazine that sales of Cerbona's oat bars, gluten-free products and Sport muesli bars have developed very well recently. Róbert Vida, managing director of Úsovsko Hungary Kft.spoke to us about reducing the sugar content of products significantly. What is more, the company stopped using sweeteners in production.
According to Rita Habuda-Salyámosy, Glatz Hungary Kft.'s marketing manager, not only the always popular chocolate and strawberry muesli flavours are doing well these days, because products containing various types of nuts and walnuts are coming up. The company's Emco muesli products aren't only healthy but practical as well. Mr Czepanecz revealed to us that they had cut the sugar content of children's breakfast cereals by 23 percent and that of Fitness breakfast cereals by 24 percent between 2012 and 2016.
Demand has increased for single-portion products that can be prepared rapidly in the Hungarian cereal product market. This is what motivated Dr. Oetker to launch the Vitalis Porridge product line in the spring of 2017. In the autumn of the same year two new fruit versions joined the already successful Classic, Chocolate and Raspberry product trio. Spring 2018 will bring the debut of the Dr. Oetker Szuperkása line with 3 products, which contain superfoods such as chia seeds, cranberries or linseed – informed trade marketing and category manager Eszter Varga.
There are great expectations about Nestlé breakfast cereals in 2018. Mr Czepanecz talked to our magazine about launching the smaller versions of their most popular products this year. Besides the usual strong ATL presence, online communication will become more important for Nestlé in 2018. They also plan to place more displays in stores.
Cerbona's sales increased in the cereal product market in 2017. Ms Hajduvári told Trade magazin that demand keeps growing for their gluten-free products, and not only by consumers who are sensitive to gluten but also by ordinary shoppers. The company reacted to this trend by building a brand new production plant for manufacturing gluten-free bars at the end of 2017. In 2018 Cerbona will update its crunchy product range and new crunchy products will also appear on store shelves. Cerbona is 30 years old in 2018 and it will celebrate with a strong marketing campaign.
2017 was a superb year for Orbico Hungary, the distributor of Kellogg's products – informed Szabolcs Pattzai, senior account and category manager of Orbico Hungary Kft. Sales of products licensed from Disney grew the most. The company also put the brand new Tresor product on the market. This year's new products will be an answer to the current health trend. Orbico Hungary's marketing communication primarily uses BTL tools.
Emco mueslis also had a good year, mainly thanks to the introduction of new bars; gluten-free products have also remained very popular. Ms Habuda-Salyámosy told that the chocolate-hazelnut muesli now contains twice as much cocoa, one third more chocolate, while there is 50 percent more hazelnut in the hazelnut muesli and it sugar content is 10 percent lower. Emco's flagship products are gluten-free mueslis and bars, and these products are communicated at 'free-from' forums such as health magazines and recipe collections.
Úsovsko Hungary Kft.'s Fit Breakfast Porridge has been hugely successful ever since its launch – Mr Vida believes that the key to its success is taste and practical packaging. Sales of Fit Gluten-free and Fit BIO bars soared, but the sales increase was even bigger in the case of Fit Fruit muesli bars with 40-percent fruit content. The latest innovation from the company is Fit Breakfast Rice Pudding – it is made with inulin and is gluten-free. This year a prize game will promote products. //
Related news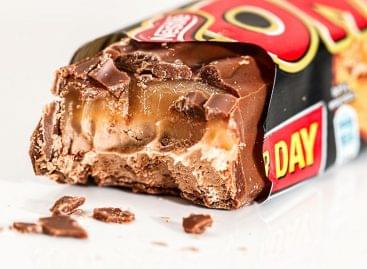 According to the world's leading brand valuation consultancy, Brand Finance,…
Read more >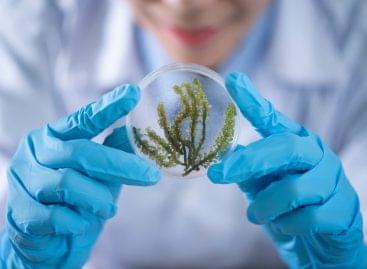 Biopharmaceutical company Enterome has signed a strategic R&D collaboration and license agreement…
Read more >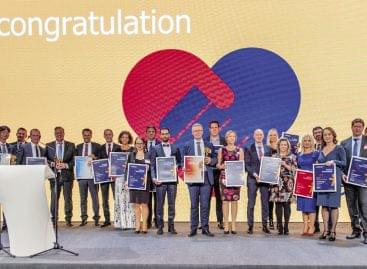 Last year 46,000 more workers retired in Hungary than 18-year-olds…
Read more >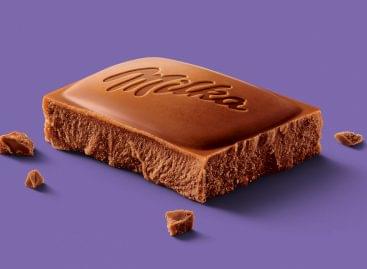 Chocolate design, packaging and formula have been renewed recently –…
Read more >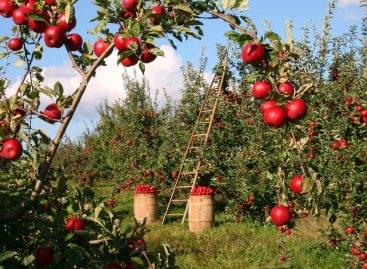 In addition to the lack of water, heat waves and…
Read more >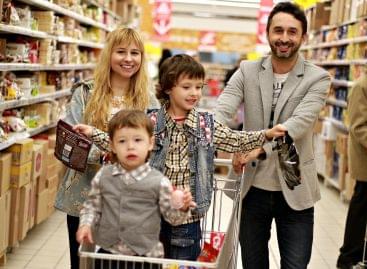 Tesco says goodbye to staffed checkouts as it prioritises self-service…
Read more >