We know wines better than before
Our magazine has asked some of the wine market's top representatives about consumer preferences, the role retail chains play in the world of Hungarian wines and the importance of wine regions joining forces.
Miklós Gáspár, Garamvári Szőlőbirtok Vinárium Kft.'s sales director thinks that the typical Hungarian consumer is looking for wines from the regions they already prefer and wine varieties they like. Those consumers who are more sophisticated are more likely to try wines made by lesser known wineries.
Ágnes Tulik, marketing and communications manager of Törley Pincészet sees a growing consciousness in wine buying, consumers are experimenting more bravely. Rosé wines are still very popular, and in the last 2-3 years the wine market shifted towards dry wines. Convenience is important in packaging, this is why the bag-in-box format is spreading so rapidly. Screw cap bottles also make drinking wine easier and more comfortable. BB wines were repositioned last year, with new product ranges being launched.
Gergő Soltész, president and managing director of Ostorosbor Zrt. talked to Trade magazin about more and more consumers being loyal to the winery's good price-value ratio wines – they already offer quality products in the HUF 800-1,000 price category! Rosé and Irsai Olivér wines are still flying high, but Italian Riesling and Cabernet Savignon volume sales are also increasing.
Krisztián Kathona, founder and owner of Borháló talked to us about consumers choosing wines more freely for different occasions, they don't just stick with their old favourites all the time. People like to learn about wines and they turn up at tastings in large numbers. They are interested in cuvées and relatively rare varieties such as Malbec or Generosa.
According to Zalán Szittnyai, a wine expert with Zwack, thanks to the internet a lot of information is available to consumers about Hungarian and international wines, so they are following the latest trends. This is the reason why advertising and stylish label design are increasingly important for winemakers.
Mr Soltész: 'We are happy to see that more retailers try to establish long-term strategic partnerships with their most important wine suppliers. The wines of Ostoros Family Winery can be found on the shelves of stores in every major Hungarian retail chain. This year brought the emergence of consumer groups with their own individual needs.'
Mr Gáspár: 'Retail chains are widening their wine selection, but unfortunately not all of them. This process is the most successful in discount supermarkets, where the basic selection is small but a certain proportion of the wine assortment changes several times a month.' Ms Tulik: 'We are proud of the fact that our wines, which are characterised by an exceptional price-value ratio, are available to shoppers in a large number of shops all around the country.' Mr Kathona: 'Basically the Borháló network is a retail chain, too, and we are working very hard to put the best and most special products on the shelves – at affordable prices.'
Ágnes Tulik reckons that design elements used collectively by a wine region can play an important role in foreign markets. Miklós Gáspár thinks it is a progressive thing that every wine region makes efforts to create their own bottle, label and design styles – but a collective, state-level wine marketing strategy would be more successful.
Gergő Soltész stressed that cooperation in the Eger wine region had become closer in the last few years. For instance this year the Wine Workshop created a special bottle for the wine region, with the help of the municipality of Eger. Zalán Szittnyai believes that winemakers in a given region should share their knowledge and skills, in order to bring new inspiration into the existing systems. A good example of this is the cooperation of winemakers in Villány, the fruit of which is the trendy red wine REDy. Krisztián Kathona believes that joining forces mightn't result in the greatest efficiency in establishing a collective brand, but the project can strengthen the community, which is always a good thing. //
Related news
We have a few good tips for you!
We have asked the experts to recommend wines from the HUF 2,000-5,000 price category, and to name some of their recent creative innovations.
Borháló Borkereskedés:
Below HUF 2000:  Molnár Gold Generosa 2017
Above HUF 5000:  Günzer Tamás – Mátyás Cuvée Prémium 2015 (Cabernet Franc-Merlot)
Garamvári:
Below HUF 2000: Lellei Irsai Olivér 2018 and Lellei RoseGold 2018
Above HUF 5000: Garamvári Brut Nature 2015 and Garamvári Prestige Brut Magnum 2007
Ostoros Családi Pincészet:
Below HUF 2000: Csipke Rozé and Irsai Olivér
Above HUF 5000: Soltész Bikavér Superior 2016
Törley:
Below HUF 2000: BB Napos Oldal (Rajnai Rizling) and BB Hosszú7vége (Zenit)
Zwack:
Below HUF 2000: Centurio Szőlőbirtok/Ludányi Balázs Birtokbor 2018 and Szászi Birtok/Szászi Endre Szigligeti Olaszrizling 2017
Above HUF 5000: Gere Tamás és Zsolt Aureus Cuvée 2011 and  Dr. Loosen – Mosel, Wehlener Sonnenuhr, Alte Reben Riseling 2017
Gross domestic product (GDP) grew by 5.0 percent in the…
Read more >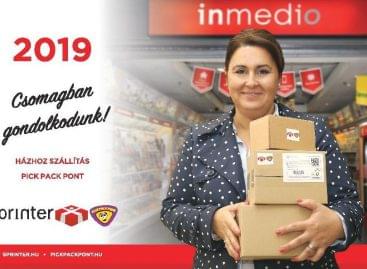 The popularity of e-commerce is growing fast in Hungary. Estimation…
Read more >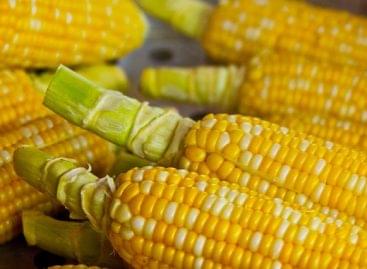 Corn yielded totaled at 7.8 to 7.9 million tonnes per…
Read more >