Magazine: An exclusive interview with Rustin Richburg, senior vice president of Walmart
Let's imagine that there is a retailer that employs more people than the population of Budapest. Well, such a retailer does exist: Walmart is the biggest retailer in the world, which employs 2.3 million people and operates 11,700 stores. Boyden makes interviews with international executives about their opinions and experiences about the economic life, market trends and business management issues.

The latest interview was made with Walmart's senior vice president Rustin Richburg. In this interview we asked him about Walmart's digital strategy, and the role of digitalisation and automation in Walmart's operations. I recommend reading this interview to those who would like to get first-hand information from the world's best retailer about how digital technology can make the daily routine of workers easier 'Our People Make the Difference' – this is what you can read on the name tags of Walmart employees in the USA. This isn't simply a slogan, but also the heritage of the company's founders that lives on.

__________________________________________
Boyden: Walmart is the world's largest company by revenue and synonymous with big retail. How are you working to advance people management on this scale?
–We certainly are the largest, both on the revenue side, but also in terms of employee headcount. It is a priority for us to create an environment where every associate can be their true self and bring their best self to work every day. We believe Walmart is a place where our associates really do make the difference.
Boyden: In recent years, Walmart has earned praise for its digital strategy. How does this line up with Walmart's goals and people strategy?
–For me, it really goes back to Walmart's business strategy, which is to save people money so they can live better. Our customers want to save time, they want to save money, and they want us to remove the inconveniences surrounding retail. Walmart has to continue to meet our customers where they choose to shop, when they want to shop and how they want to shop
Boyden: How have you and your teams leveraged technology for online and in-store sales, as well as talent advancement, at a company with 2.3 million employees?
–It is an exciting time for our business. Digital brings a new energy and our associates are embracing these changes. We have e-commerce offices in San Bruno and Hoboken, more than 110 different distribution centres, and over 4,700 store locations in the US alone. This means we have many opportunities to implement digital technology to make the lives of our customers and our associates easier. We use handheld devices in stores that help associates order stock, plan shipments and check out customers.
Boyden: Is automation actually an opportunity for more jobs and better roles for team members at Walmart and other big retailers?
–New technology empowers our associates to work smarter. At Walmart, it will be our humanity that will make the difference as we continue to embrace digital. It is our people who set us apart. I also often think about what history tells us about technological disruption. Think about ATMs. Despite what people thought at the time, they did not replace banks.
Boyden: How have Sam Walton's famous '10 rules' impacted how you have managed HR at Walmart?
–When I joined Walmart two years ago, I didn't fully realise how much Mr Sam still runs the business. His 10 simple rules are timeless – committing to the business, sharing profits with the associates and treating them as partners, controlling expenses better than your competitors, swimming upstream – these all remain fundamental parts of our businesses. Our approach to HR goes back to these 10 simple rules.
Boyden: One of the rules was 'Listen to everyone in your company.' Can you give an example of how this rule is brought to life at Walmart?
–Mr Sam was really focused on responsibility to ensure that good ideas were being recognised at all levels of the organisation. Whether you join Walmart in a store, in a distribution centre or here at the home office, there is always an expectation that everyone is responsible for our success. We, in turn, recognise that our associates know best.
Boyden: You have managed or served as a consultant in nearly every major global region in the world. Is your approach to training and HR adjusted for culture?
–It is true that there are a lot of things that make us different from culture to culture – the way we are raised, the experiences we have had – but more times than not, I find that we have got more commonalities than differences. Balancing similarities with the need for local ownership has helped me create teams and relationships that work.
Boyden: What is your approach to managing teams on a global scale?
–There are a few key things for me when I am thinking about managing and running global teams. First is moving past cultural stereotypes and getting to the heart of how you and an individual are going to work in concert with each other. The second key element is how we provide feedback and performance coaching as part of a team. We often find ourselves describing culture norms in broad strokes but people are individuals. We also see differences when it comes to organisational norms.
Boyden: How do you distinguish your time as an in-house executive with Walmart and Imperial Brands compared to your time as a consultant with Accenture?
–I am often asked why I left consulting. For me, the choice was less about leaving consulting and more about expanding on what I loved most about consulting. The things that were most exciting to me were the relationships I created, feeling part of the organisations I was working with, and seeing how my contributions made a difference for the organisation overall.
Boyden: You are passionate about diversity and inclusion. In the collective sense, how would you rate US companies' evolution, and in what areas would you like to see more progress?
–Inclusion is one of my passions. I was raised in a loving, privileged white Christian conservative home in a community where most people looked very similar to me. But I was also a young gay man growing up in the South in a community that you wouldn't expect to readily accept me. But they did – for the most part – accept me, because they'd known me all my life. When we think about the need to create an inclusive culture in the workplace, it is very important that employees feel that they can use their voices, and that their voices will be heard. Inclusion and diversity in the workplace require continual evolution over time.
Boyden: How do you hire? What is most important to you in direct reports?
–How I hire has certainly evolved, and I reserve the right to get smarter over time. There are of course always technical and functional aspects of a particular position that you need to make sure you are hiring for. For me, there are five simple characteristics that differentiate between an 'okay' team member and an MVP (most valuable player). I am looking for active listening, emotional intelligence, self-control, focus and the ability to self-manage.
Boyden: What's your best piece of advice for people looking to advance their careers?
–I am a very social person. I really love being around people and for people to feel comfortable around me as well. The piece of advice I often give people is about networking: Network broadly and network effectively, starting yesterday. Networking isn't just important for building new connections; it can also help you build new ideas and it provides you with places to turn for advice on your career or solving business problems.
Boyden: What is your favourite career achievement?
–My biggest career achievement isn't related to a specific point in time. Rather, for me, what is really been most important are the moments when I have seen team members, mentees or direct reports get promoted. //
Related news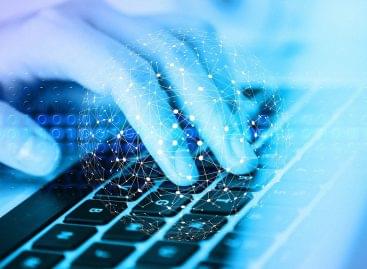 Sorry, this entry is only available in Hungarian.
Read more >
After the pandemic, the digital transformation of the financial sector…
Read more >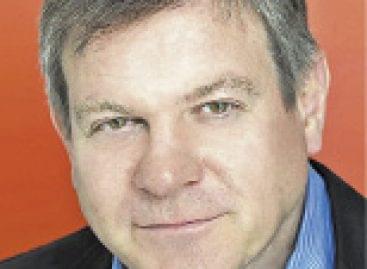 Equilibrium Institute has prepared its Megatrend Index for the second…
Read more >
Another Belgian chocolate factory has identified a bacterium that caused…
Read more >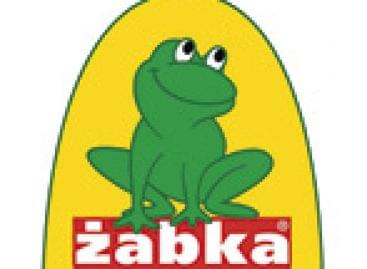 Polish retailer Żabka has introduced new technology in its Poznań…
Read more >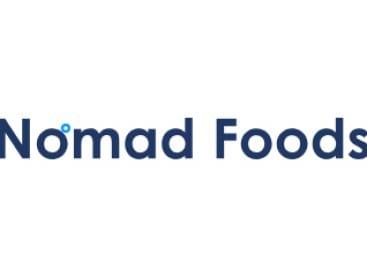 Nomad Foods has teamed up with global innovation network Innoget,…
Read more >