Magazine: On parallel roads
Bakers and confectioners will have their own pavilion at Sirha Budapest 2018. Our magazine asked some of the most important figures of the two trades about how they see their own sectors.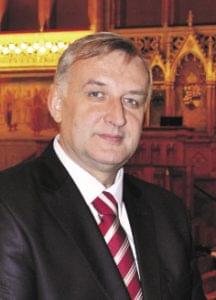 József Septe
president
Hungarian Baker Association

József Septe, president of the Hungarian Baker Association
– The bakery industry is struggling with the same problems as 2-3 years ago; still, some improvement has been made in several fields. Some companies work hard to innovate and their products represent Western European quality, while others are trapped in their old way of thinking and obsolete production methods. The Hungarian Baker Association does its best to speed up the process of positive change, e.g. by regularly organising product competitions. Most people still buy the traditional products, but a growing proportion of consumers are looking for modern baked goods.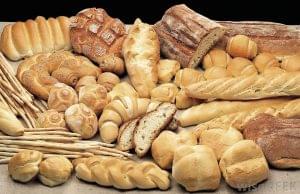 – White and semi-brown breads are still responsible for about 60 percent of sales, and the same is true for bread rolls. However, this proportion is slowly but steadily decreasing. Approximately 200 types of bread are available in Hungary. There is a small but growing group of consumers that is willing to pay more than HUF 1,000 for a kilogram of bread if it gives them what they are looking for.
– The majority of shoppers are open to trying new products if they think that they are something that they might like. As for prices: the average salary can buy 600-700kg of white bread, while consumption per household is 15-20kg a month. The problem is that hypermarkets like to keep the price of bread low, in order to bring shoppers in.
– These networks have a dual role: they provide all the advantages a large organisation has, e.g. centralised innovation work, larger marketing budget, collective sourcing, etc. My view is that it is worth for the majority of enterprises to join a network. It is true, though, that bakers with lots of creativity, energy, confidence and expertise are perhaps better off doing their own thing.
– In addition to representing the interests of members, the Hungarian Baker Association offers more than 10 professional advantages to businesses, such as collective sourcing, legal advice, business management counselling, etc. //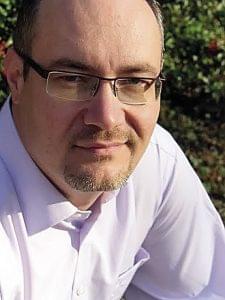 László Selmeczi
managing director and co-president
Guild of Hungarian Confectioners
László Selmeczi, managing director and co-president of the Guild of Hungarian Confectioners
– In the last few years the product selection of confectioneries developed in the right direction and product quality also improved. The Hungarian culinary revolution had a positive influence on the world of cakes and pastries too. Both new-type 'boutique' shops and traditional confectioneries profited from this positive trend. Confectioners in general find it more important to use quality ingredients and technology than before. The guild has been fighting for this change of attitude for years.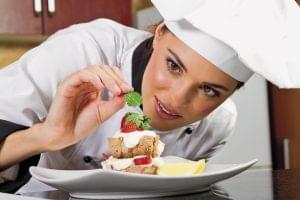 – Hungarian confectioners are very creative, the only question is whether they have enough time to innovate or not. In most cases small enterprises can't afford employing a creative confectioner, whose only task is developing new products. The guild organises courses to help confectioners learn about new ideas and technologies.
– Consumers are just as price-sensitive as before, but they can be convinced to pay more for cakes and pastries if they are offered top quality. For this it isn't enough to make excellent products, modern marketing tools are also needed to persuade consumers to try them. The guild helps confectioneries in this too: we invite communication and marketing experts to give presentations.
– Our plan is to organise more courses and professional programmes in the guild's own showroom-atelier. We represent the business interests of members and we want to popularise artisan confectioneries. It is also important to educate consumers about cakes and pastries. The guild also publishes a quarterly trade journal, called Master Confectioner.
– After the long period of UKBA trade shows – which were organised in cooperation with HUNGEXPO and used to be very successful – we thought that the Hungarian confectionery sector must start going in the direction of other Horeca sectors. SIRHA Budapest is the perfect platform for getting closer to these other, related sectors. At the 2018 event one of our top programmes is going to be the jurying of the Cake of Hungary 2018 competition. There will be 30 cakes competing and the best experts will be there at Sirha to taste and evaluate them live, in the framework of a show with a presenter.
T. M.: – How do you see the trade's future in the next 3-5 years?
– If the government and the trade manage to solve the workforce problem – which won't be easy – then the Hungarian confectionery trade will probably be more successful than ever before. Our experience is that there is growing market demand and people's purchasing power is also on the rise. My personal opinion is that confectionery stores will be offering fewer products in the future, but it won't be a problem if the ones left represent high quality and a part of the product selection changes seasonally. //
Related news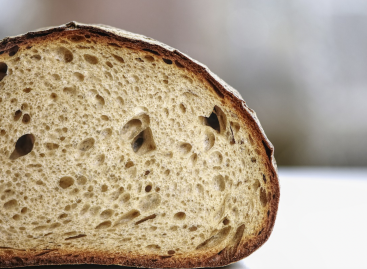 In Hungary, the highest food inflation in the Union was…
Read more >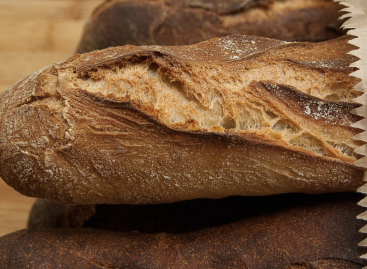 Escaping overhead is also a serious problem for Hungarian bakery…
Read more >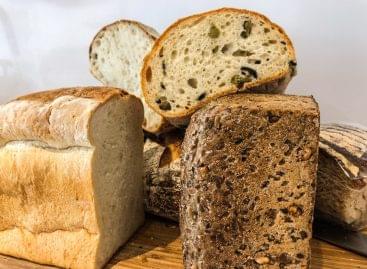 The Südback Trade Fair in Stuttgart is one of the…
Read more >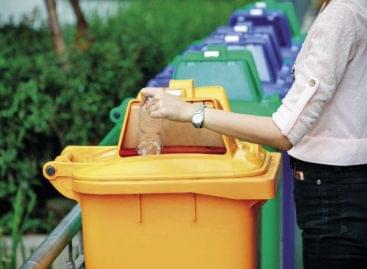 Sorry, this entry is only available in Hungarian.
Read more >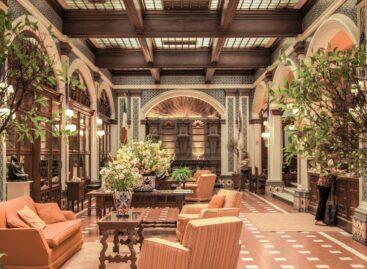 The performance of Hungarian hotels exceeded expectations in December, and…
Read more >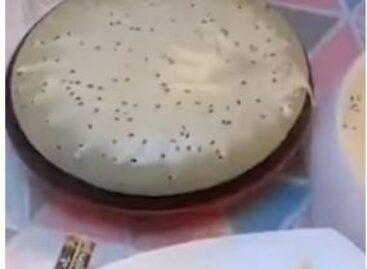 Sorry, this entry is only available in Hungarian.
Read more >