Besides keeping you awake, energy drinks ought to be healthy too!
András Palkó, Coca-Cola HBC Magyarország's marketing operations manager reported to our magazine that the retail market of energy drinks grew by 2.9 percent in value and increased by 3.3 percent in volume in 2020. Monster's value sales augmented by 9.8 percent and contributed greatly to the category's growth, so they managed to increase market share – added the marketing operations manager.
Zsuzsanna Barna, business manager of Monster Energy for Hungary explained that the pandemic generated a slowdown in energy drink sales, as value sales used to be thriving at plus 9.4 percent back in 2019.
Hell Energy Magyarország Kft.'s HELL energy drink improved its sales performance by double-digit numbers and increased its market share in 2020.
Commercial director György Galántai said: recently they have rolled out a brand new energy drink line and the new Energy Coffee Double Espresso and Coconut iced coffees. The Coconut version can now also be enjoyed by lactose-sensitive consumers.
Rise Energy Magyarország Kft. also realised a double-digit sales growth in 2020 and RISE products were performing above the market average.
Commercial director Balázs Benkó spoke about the progress they made not only in volume sales, but also in numeric distribution.
Róbert Fórián Szabó, the CEO of Royalsekt told: the number of energy drink consumption occasions fell sharply in 2020. Since people do less sports, work at night less often and can't go out in the evenings, sales by the company dropped 15 percent.
Extra functions are increasingly important
Mr Benkó opines that today it is a minimum requirement from consumers to have products that taste nice, in addition to this, energy drinks also have to offer something extra. RISE Energy's portfolio contains special flavour combinations such as dragon fruit, which is very popular. He added that the market share of functional energy drinks continues to grow.
Mr Fórián Szabó believes that shoppers are happy to try new things in terms of both flavour and packaging. However, the company's experience is that regular energy drink drinkers always return to the original tutti-frutti flavour in the long run. Shoppers demand product versions with higher vitamin content and natural ingredients too. As a new trend, some consumers are looking for energy drinks that don't contain sugar or caffeine.
Mr Galántai told Trade magazin that the company's sales are growing in every retail channel. More than 95 percent of HELL products are marketed in 100-percent and infinitely recyclable aluminium cans. In the next 5 years they plan to take the proportion of PET bottle products in the portfolio below 1 percent.
Mr Palkó stressed that the main reasons people have energy drink are refreshment and being energised. First and foremost shoppers pick a brand when buying an energy drink, and the fact whether the product contains sugar or not only comes second. In 2020 the proportion of sugar-free products was only 9.6 percent and fell by 1.7 percent; at the same time energy drinks with sugar saw their sales rise by 3.4 percent.
Ms Barna called our attention to the fact there is still room for improvement in the domestic market as regards packaging variants, e.g. multipacks are already widespread abroad. Another international trend is when energy drink is combined with other product categories, e.g. functional drinks.
Thirsty for new innovations
Gábor Halász, Maspex Olympos Kft.'s brand manager shared the news that their TIGER energy drinks can be found on store shelves in 4 versions: tutti-frutti flavoured Classic, sugar-free Zero, and two special functional drink variants – Longer Power is made with caffeine and isomaltose for long-lasting energy, while Before Party contains nopal (Barbary fig) that helps to prevent a hangover.
György Galántai shed light on the fact that recently they put HELL Gamer Edition on the market: these energy drinks are available in 3 refreshing flavours and contain 2 amino acids, vitamin B and 32mg/100ml caffeine. For the summer months they are preparing with Summer Cool products.
In early March Coca-Cola HBC Magyarország launched Monster Pacific Punch – a mixture of exotic flavours and the Monster Energy mix.
Zsuzsanna Barna revealed that two more Monster flavour combinations will hit the shops this year: Monster Mule and Monster Ultra Fiesta Mango. The former is alcohol-free, contains hot and sweet ginger, plus delicious lemon and there is no sugar in it. Monster Ultra Fiesta Mango is also sugar-free. As for the Burn brand, this year will bring the debut of the tangerine-citrus Burn Dark Energy.
Balázs Benkó said that RISE Energy Magyarország Kft. is expanding its product portfolio in 2021. They plan to enter the market with sugar-free and functional energy drinks too. The company will also do brand building work and improve the distribution of products.
Róbert Fórián Szabó said that Adrenalin is busy revamping the look of all products. Soon a new summer flavour combination will appear on store shelves: coconut-cranberry will be combined in perfect harmony. With Adrenlin Kid they target the young generation: this caffeine-free product contains no preservatives, has lower sugar and carbon dioxide content – and is rich in vitamins. //
Related news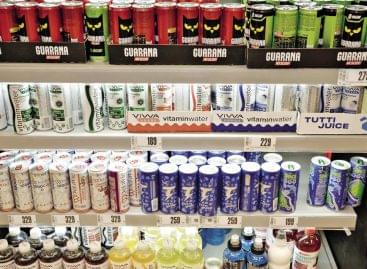 András Palkó, marketing director of Coca-Cola HBC Magyarország reported to…
Read more >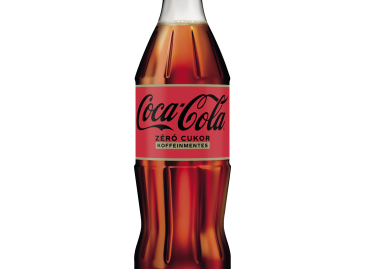 Coca-Cola Zero satisfies the consumer need of finding a healthy…
Read more >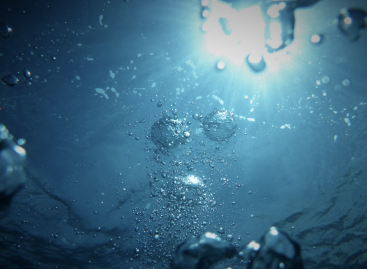 Coca-Cola HBC Hungary plans to produce five percent more mineral…
Read more >
Premium icon and symbol of the most authentic Italian coffee…
Read more >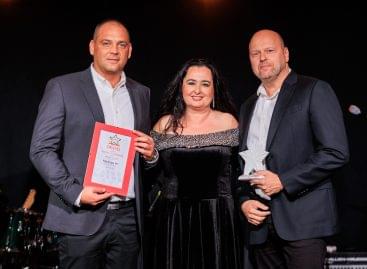 Pek-Snack, Hungary's leading display bakery network in Hungary and the…
Read more >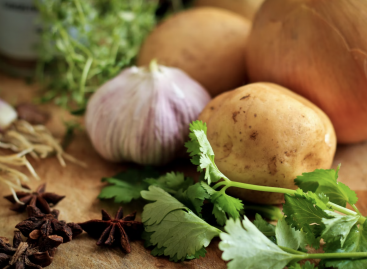 The Food of Hungary 2023 cooking and cooking competition draws…
Read more >