The results of the "Inno d'Or – Innovation of the Year 2021" competition were announced
With the new competition, organiser Trade magazin seeks to reward value-creating innovations year after year, which satisfy relevant consumer needs, fit into existing trends or have been inspired by actual consumer demand.
In this year's competition 31 entries were announced as winners, based on the 3-round evaluation of the jury – which consisted of many experts. Those products were eligible that entered the market between 1 January 2020 and 31 December 2020, and represent relevant innovation in their own categories.
Evaluation criteria for the competition entries were the following: innovation, trends, market advantage, performance since the launch, market opportunities. The jury of experts evaluated the innovative products analysing these factors, plus there was also sensory evaluation in the case of those products where it was possible. Innovative products competed in the food, drink, drug, services, technology and packaging main categories, both manufacturer and consumer brands; as regards their target groups, some of them were B2B products and there were B2C entries too.
Those competition entries that scored 70 percent of the maximum number of points won the 'Inno d'Or – Innovation of the Year 2021' title.
The May 2021 issue of Trade magazin is going to introduce the winners and an award ceremony will be held on 27 May.
Congratulations to the winners – on behalf of the jury too!
'Inno d'Or – Innovation of the Year 2021' competition winners:
(You can read more and see photos of the winning products and at www.evinnovacioja.hu and in issue 2021/5 of Trade magazin)
Company
Competition entry
Main category I.
Main category II.
Main category III.

Anjuna Ice Pops Kft.

Anjuna Ice Pops ice cream product range

Food

Manufacturer brand

B2C (consumer)

Auchan Magyarország Kft.

Martontej dairy products, a premium private label product rage by Auchan

Food

Private label

B2C (consumer)

Bizerba Mérleg Hungária Kft.

Bizerba SuperSmart




validation and loss-reduction solution

Technology

Manufacturer brand

B2B (corporate, industrial, wholesale)

Bizerba Mérleg Hungária Kft.

Tray packaging machine for store use, with vacuum




(SKIN) and protective atmosphere (MAP)




technology for extending the shelf life products

Technology

Manufacturer brand

B2B (corporate, industrial, wholesale)

Cerbona Élelmiszergyártó Kft.

Cerbona Selection product range

Food

Manufacturer brand

B2C (consumer)

COOP Szolnok Zrt.

The business and culture sectors join forces for the market of local products

Services

Private label

B2C (consumer)

Danone Magyarország Kft.

Danone Alpro Coconut Gurt product range, a coconut-based product with yogurt culture, in pineapple, plain and raspberry variants

Food

Manufacturer brand

B2C (consumer)

Delivery Hero Dmart Hungary Kft.

NetPincér Market and Q-commerce delivery in 30 minutes

Services

Private label

B2C (consumer)

Foody Product Kft.

Free-from crisps product range

Food

Manufacturer brand

B2C (consumer)

FreeFrom Hungary Kft.

Glulu's Free From gluten-free quick-frozen bakery items

Food

Manufacturer brand

B2C (consumer)

Gallfood Kft.

Süsd és Kész! Rollbraten stuffed turkey thigh and breast product range

Food

Manufacturer brand

B2C (consumer)

Hamé Hungária Kft.

Hamé Veggie vegetable paté product range

Food

Manufacturer brand

B2C (consumer)

K&K Family Kft.

K&K Family 5-minute product range:




• Grill camembert salad dish with fig jam




• Smoked grill mozzarella salad dish with Mediterranean dressing




• Vegetable spaghetti with piquant tomato sauce and pecorino

Food

Manufacturer brand

B2C (consumer)

Nébar Kft.

Nébar NaturPro crispbread products

Food

Manufacturer brand

B2C (consumer)

Nestlé Hungária Kft.

Nesquik chocolate oat milk

Drink

Manufacturer brand

B2C (consumer)

Pápai Hús Kft.

Pápai Ízek vegan product range

Food

Manufacturer brand

B2C (consumer)

Pécsi Sörfőzde Zrt.

Pécsi Prémium Bio Gluten-free Lager beer

Drink

Manufacturer  brand

B2C (consumer)

Questill Kft.

Superstraw – IDD and EDD – edible drinking straw

Food

Manufacturer brand

B2C (consumer)

Renew Technologies Hungary Kft.

Efficient, circular cleaning products from organic waste – CYCLE product range

Drug

Manufacturer brand

B2C (consumer)

SIÓ-ECKES Kft. – Member of Eckes-Granini Group

hohes C 100% chilled juice product range, orange (with fruit bits), orange-mango and pineapple

Drink

Manufacturer brand

B2C (consumer)

SIÓ-ECKES Kft. – Member of Eckes-Granini Group

Sió Refreshing Green Kiwi Smoothie

Drink

Manufacturer brand

B2C (consumer)

SPAR Magyarország Kereskedelmi Kft.

SPAR Szafi free baguette in sealed paper bag packaging

Food

Private label

B2C (consumer)

SPAR Magyarország Kereskedelmi Kft.

SPAR Avocado, quick-frozen, peeled and chopped

Food

Private label

B2C (consumer)

SZEGA Camembert Kft.

VEGART – Cream like Mascarpone

Food

Manufacturer brand

B2C (consumer)

Tamási-Hús Kft.

Gierlinger Premium bacon bits in 4-compratment packaging

Packaging

Manufacturer brand

B2C (consumer)

Viwa Product Europa Kft.

Viwa+Herbs vitamin water with herbs product range

Drink

Manufacturer brand

B2C (consumer)

Wanzl Magyarország Kft.

Tomra R1 multi feed reverse vending machine, for collecting PET bottles and drink cans with a deposit

Technology

Manufacturer brand

B2B (corporate, industrial, wholesale)

Wanzl Magyarország Kft.

Mobile Store

Technology

Manufacturer brand

B2B (corporate, industrial, wholesale)

Wanzl Magyarország Kft.

Salsa Eco eco-friendly shopping trolley

Technology

Manufacturer brand

B2B (corporate, industrial, wholesale)

Yuva Kft.

FruttaMax SÖRP, radler syrup product range

Drink

Manufacturer brand

B2B (corporate, industrial, wholesale)

Yuva Kft.

FruttaMax Bubble12 Lemon green tea flavoured fruit syrup

Drink

Manufacturer brand

B2B (corporate, industrial, wholesale)
Related news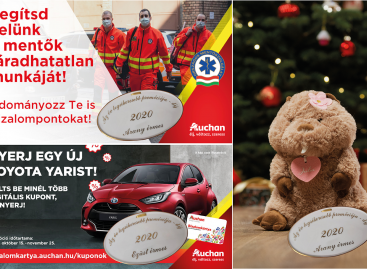 For the 13th time, Trade magazine's "Most Successful Promotion of…
Read more >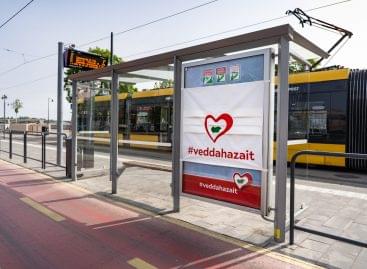 Two 2020 campaigns of Magyar Termék Nonprofit Ltd. have won…
Read more >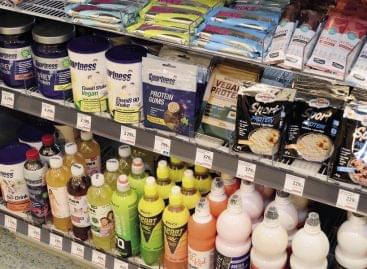 It is very likely that the biggest boom of 2021…
Read more >

…said György Jaksity, chairman of the board of directors at…
Read more >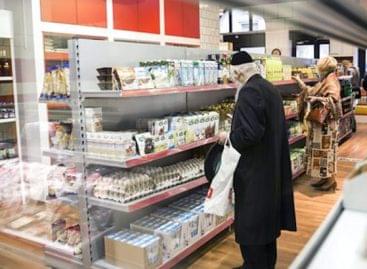 An online conference on the kosher food market, production rules,…
Read more >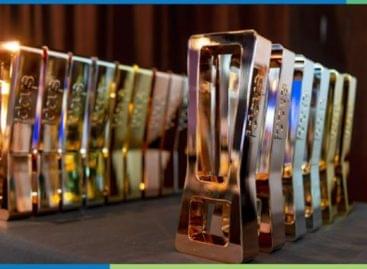 The winners of the Shop! Gllobal Awards were announced. Only…
Read more >