Magazine: Looking for solutions
According to Gergely Lakatos, CEO of Pa­nyolai Szilvórium Zrt., it is the pálinka category that must cope with the highest tax burden and the biggest illegal market. Companies are trying to do their best to survive in these difficult conditions.
Gábor Sebestyén, the head of Ital Magyarország's wine and pálinka business line informed that at the end of 2018 – before the introduction of the public health product tax (NETA) – many market players filled up their warehouses with pálinka that was enough for 1-2 years. This makes it difficult to evaluate last year's sale performance. Due to a price increase and the spreading of home distilling, a stock surplus developed in commercial distilleries, so now there is pressure on pálinka companies to sell their products as soon as possible.
Zita Horváth, DunaPro's brand manager talked to Trade magazin about the reducing number of distilleries, which trend she thinks will continue. The good news is that pálinka drinkers are now more sophisticated than before, buying more quality products.
Péter Bárány, founder and brand owner of Magamnak főztem and Forrás pálinka said the NETA is a burden on commercial distilleries that results in a growing production volume for home distilling. Home-distilled pálinka is illegally present in some bars and restaurants too – the NETA on 10 litres of 50-percent abv pálinka is HUF 27,670…
Mr Sebestyén added that the strengthening of home distilling resulted in increased turnover in the black market. The company's product prices have hardly changed, but they are selling pálinkas in more sizes than before, in addition to the 0.5l version they now have a 0.35l format too, and Ital Magyarország plans to launch smaller variants as well. Mr Lakatos of Panyolai Szilvórium reckons that besides the classic flavours, new pálinka varieties and production technologies would be necessary.
Mr Bárány opined that young consumers are difficult to reach with an 'old' product such as pálinka. In his view, very high quality products should be made to solve this problem, plus consumers need to be offered alternatives. This is why the company rolled out artisan gin Búzavirág last year; more new products can be expected in 2020. Ms Horváth from DunaPro told that Márkházi pálinka represents very high quality, and consumer demand keeps growing in this segment – especially in the holiday periods. They started 2020 with launching new flavours and they would like to reach young consumers with their pálinkas.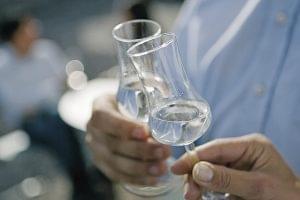 Mr Lakatos is of the opinion that commercial distilleries are inspected well, but the systems of both the National Tax and Customs Administration (NAV) and the National Food Chain Safety Office (NÉBIH) should feature elements that can manage the millions of litres of illegally sold pálinka. The National Council of Pálinka (PNT) has been unable to reduce the level of home distilling and transforming the NETA. Mr Sebestyén believes that home distilling is difficult to inspect, so there is no chance for a change in this domain. Mr Bárány told: there is no point in collective pálinka marketing as long as the market is flooded with home-distilled pálinka. In his view cutting the VAT on pálinka to 5 percent could improve the situation. //
Related news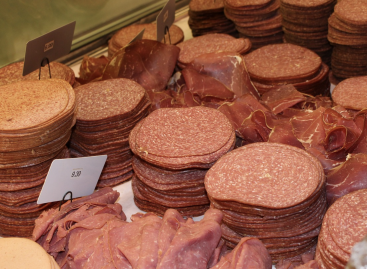 The tax inspectors found more than six hundred kilograms of…
Read more >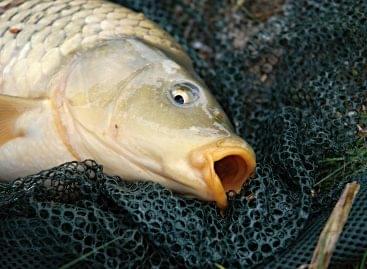 An illegal fish storage facility that had been operating for…
Read more >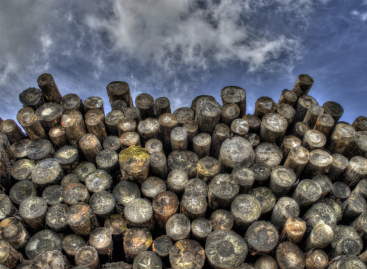 Wartime energy prices and European energy supply problems also affect…
Read more >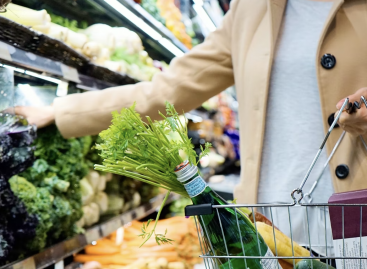 In 2022, product prices in Hungary skyrocketed. The increase in…
Read more >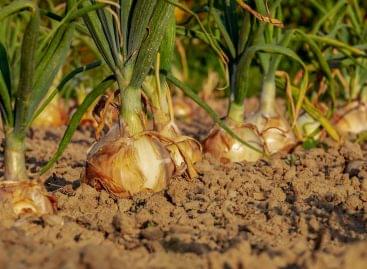 At the request of the member states, due to the…
Read more >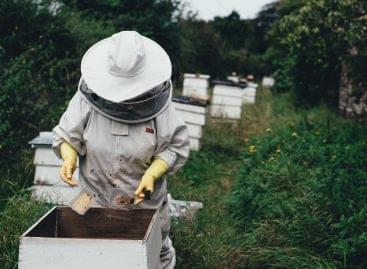 This year's honey harvest in Romania will fall well short…
Read more >