In the service of value and quality – for the second time
The Value and Quality Awards were presented to those products, companies and services that want to be 'the best among the good ones'. Currently the Value and Quality Award is the only non-trade specific and non-region specific prize that calls attention to the winners' good outstanding characteristics. In 2019 DIAMOND Szervezőiroda Bt., Hajnal Húskombinát Kft., Legrand Magyarország Villamos Rendszerek Zrt., Poli-Farbe Vegyipari Kft., Profession-Cert Kft. and Romania-based SSM & SIU Kft. decided about the winners.

Krisztina Hajnalné Raucsik, Hajnal Húskombinát – managing director: 'Our presence in the Value and Quality Award jury creates many opportunities. One of these is that a well-working, realistically operated quality certification system like this can increase the competitiveness of Hungarian products. Our main objective is getting Hungarian products appreciated and by this supporting the Hungarian food industry. As for our company, it is a supplier of the major retail chains and we also operate 9 own shops; plus in our region we are partners with 350 small shops.'

 Károlyné Kiss, DIAMOND Szervezőiroda – managing director: 'From this year's Value and Quality Award winners nearly 40 percent has already earned some kind of certification or won a prize. These companies know that each competition participation is an objective measurement that speaks about the progress made, and its direction. In comparison with 2019, there were 19 percent more entries connected to services rewarded, and the number of those complex entries where a service is tied to the product also increased.'
László Károlyi, Legrand Zrt. – CEO: 'Tradition and Innovation are written on our flag! Creating quality pays off for a business not only in the short term, as it makes customers more loyal to the brand in the long run. The Value and Quality Award can help companies in this, as consumers develop an emotional attachment to those brands that win an award. Winners of this award become members of a premium team. When evaluating the entries, what we are trying to find out is how complex the way is the given company manages its product. We are interested in seeing innovative solutions that represent real value for consumers.'

Zoltán Győző Szabó, SSM & SIU Kft. – managing director: 'As the Hungarian economy is developing and products are getting better, trademarks calling shopper attention to their achievements are becoming more important. The Value and Quality Award is a good example of this, and this programme is special because entries are also welcome from neighbouring countries. In 2019 the number of entries in the 39 categories was up 30 percent.'

Antal Szabó, Poli-Farbe Vegyipari Kft. – managing director: 'In just 25 years Poli-Farbe grew from a local family business into a key player in the Central European paint market. Awards and recognitions played an important role in promoting the brand and winning the trust of consumers. To celebrate Hungarian creativity, we have established a special award to call attention to the importance of the role played by interior designers and stylists.'
Ágnes Bálint, ProfessionCert Kft. – managing director: 'The Value and Quality Award builds on existing market needs, as in every production and service sector consumers make their decisions with quality being the most important factor. This trademark can help them find those products and services that represents top quality. Our company is qualified to evaluate the entries, since we specialise in quality control, certification and management services.'
The list of winners is available to view here, here and here.
Related news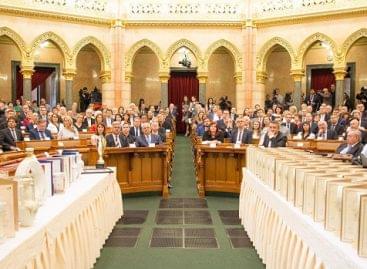 Covering almost the entire range of the economy, the Value…
Read more >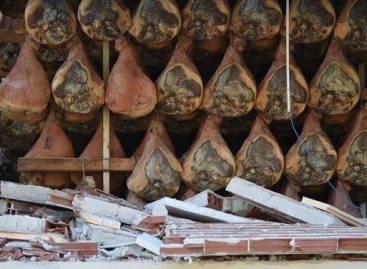 Production continued The swine flu and COVID-19 had a big…
Read more >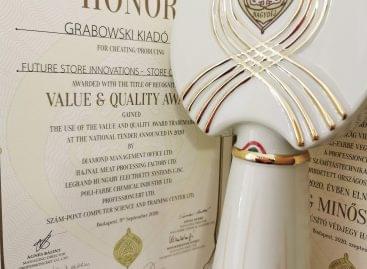 In 2020, the Value and Quality Grand Prix Competition was…
Read more >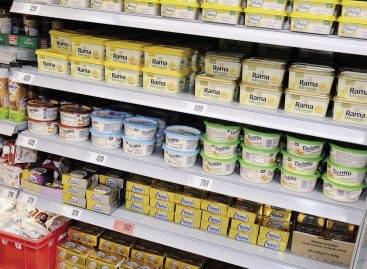 In 2020 margarine, butter and other spread retail sales increased…
Read more >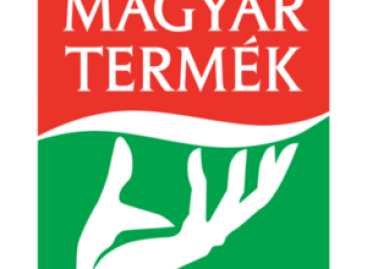 According to a 500-respondent representative survey conducted by InnoFood Marketing…
Read more >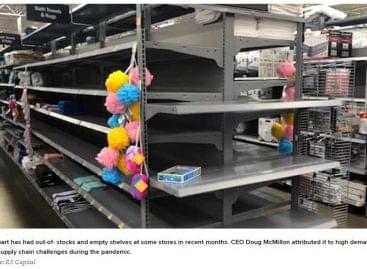 As retailers focused on e-commerce and faced supply-chain challenges during…
Read more >