Magazine: Pálinka distilleries are already preparing for Christmas
According to Gergely Lakatos, CEO of Panyolai Szilvórium Zrt., in the pálinka market sales increased by 10 percent from 2016 to 2017. Consumers prefer the top brands again and some new players have entered the market.
Dömötör Haász, brand manager of Coca-Cola HBC Magyarország's Rézangyal portfolio explained: a rapidly changing environment is characteristic of the pálinka market. A kind of regionality is palpable in terms of both brands and alcohol content.
Gábor Sebestyén, the head of Ital Magyarország Kft.'s wine and pálinka business line told that sales of quality pálinka are growing a little, and no major seasonality is characteristic of the market.
Zimek Pálinka Manufaktúra's experience is that demand has increased for Prémium pálinkas. Bianka Czomba, sales and marketing manager of the company called attention to the fact that market players are afraid that the public health product tax (NETA) will also be imposed on pálinka – this step would increase production costs very much. János Szicsek Jr, managing director of Szicsek Kft. talked to our magazine about the stagnation of the domestic market of premium pálinkas. He reckons that in part this situation is the result of having more market players than before. In the company's Hungarian Pálinka House shop the products of competitors can also be bought.This gives the company a general overview of the market. Mr Szicsek sees a slow sales decline in the low-priced product categories. He revealed that they had managed to increase sales in foreign markets.
Zsolt Dömötör, managing director of 1 Csepp Pálinka Kft. told Trade magazine: drinking high-quality pálinka has become more and more fashionable in recent years. Unfortunately volume sales are unable to keep up with the rate at which the number of market players is growing.
Attila Csobolya, pálinka distilling master of Várda-Drink Zrt.talked to our magazine about the negative influence of home distilling on the market (when home-made pálinka is put on the market illegally). According to Virág Kiss, brand manager of Zwack Unicum Nyrt., pálinka sales have increased in every segment of retail trade, but sales decreased in the HoReCa sector.
János Szicsek reckons that in the case of pálinka there aren't really brands yet, manufacturers are more important. Csilla Tollas, sales and marketing director of Agárdi Pálinkafőzde Kft. is of the opinion that shoppers who prefer constant good quality are influenced greatly by a certain brand name when purchasing pálinka above a certain price level. Virág Kiss' experience is that a growing number of shoppers are putting higher-quality or more expensive products in their baskets.
Zsolt Dömötör believes that it is only a certain layer of consumers that can afford and are willing to buy the best pálinkas. Gábor Sebestyén spoke to us about the process of market concentration and the strong competition between high-quality branded products.
Ms Czomba shed light on the fact that it is very difficult to convince people who are used to drinking home-made pálinka to start buying premium products, because they are too expensive for them and because they don't really care about enjoyment value. Those who do focus on quality are more and more loyal to their favourite pálinka brands. Mr Haász believes that quality pálinka can only be made by those who have great professional and technological knowledge. What else does constant good quality require? The method of blending.
Ms Tollas reckons that it is a problem in many respects that the size of the home-made pálinka market is several times bigger than the market of branded products. Most of the spirits in the former category don't even qualify as pálinka as it is defined by the relevant law. Pálinka manufacturers should focus on educating consumers, so that they learn what makes a pálinka good and how this type of spirit should be consumed. It is needless to say that those who start their 'pálinka career' with a poor quality distillate aren't likely to drink pálinka again.
Gábor Sebestyén informed our magazine that Ital Magyarország Kft. is trying to preserve its market position by offering special pálinka varieties, with the constant good quality of products and brand building work. In the Christmas season they market their products in exclusive gift boxes. Gergely Lakatos told: Panyolai Szilvórium Zrt.keeps adding new products to their pálinka selection. Their latest sub-brand is Huszár pálinka – at the moment the company is busy launching this new pálinka. They also appear with gift box formats on store shelves. Zwack Unicum Nyrt. is preparing for the Christmas season with special brand presences, valuable gifts offered with products, beautiful gift boxes, HoReCa promotions and prize games. Szicsek Kft. realises one third of annual sales in December, while the November-December period is responsible for half of the annual sales. Companies are also buying their pálinkas at the end of the year, to give them to partners as a business gift. Coca-Cola HBC's Rázangyal products offer a solution in most flavour and alcohol level categories. They also prepare special gift box variants for the end-of-year period.
1 Csepp Pálinka Kft. was one of the first distilleries in Hungary to blend pálinkas, and their Zenit grape-sour cherry pálinka was named Hungary's best pálinka in 2015. They are selling 33 different pálinkas at the moment. Last Christmas the company made a distillate made from Tarocco orange from Sicily. Agárdi Pálinkafőzde Kft. will come out with a unique blended pálinka made from various berries this September. Based on shopper demand they market products in gift box version in the winter period. Zimek Pálinka Manufaktúra sells 19-20 pálinka varieties. In 2018 no less than 5 award-winning new products were added to the portfolio. Várda-Drink Zrt. is focusing on its origin-protected pálinkas, at the same time calling consumer attention to the special fruit growing characteristics of Szabolcs-Szatmár-Bereg County. //
Related news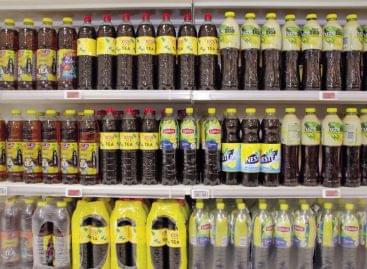 András Palkó, marketing director of Coca-Cola HBC Magyarország told our…
Read more >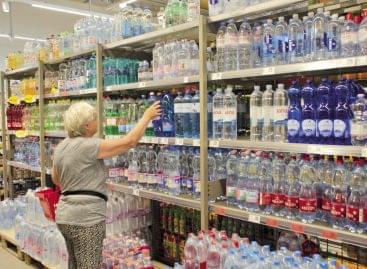 András Palkó, marketing director of Coca-Cola HBC Magyarország informed our…
Read more >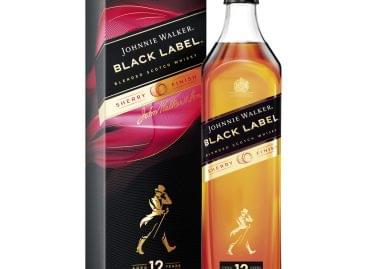 New limited edition Johnnie Walker Black Label Sherry Finish offers…
Read more >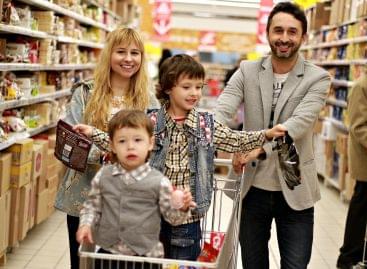 Tesco says goodbye to staffed checkouts as it prioritises self-service…
Read more >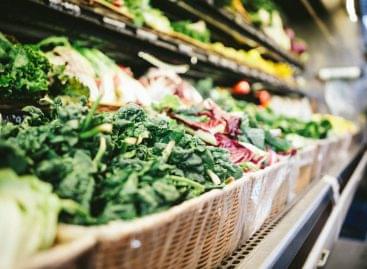 Biological waste found at every step of the food chain…
Read more >
Johnson & Johnson will stop selling talc-based baby powder globally in 2023,…
Read more >