Report from the boardroom (Part 1) – An interview with Rezső Rózsai, CEO of KPMG Hungary
In our new series Judit Szalóky Tóth, a Boyden Executive Search partner makes interviews with executives.
This time she asks questions from Rezső Rózsai, CEO of KPMG Hungary. Mr Rózsai has been working at KPMG since 1997 and was appointed CEO in October 2019. One of the interview's topics is a recent KPMG study – conducted in early 2020 and redone at the end of summer – that analyses what some of the most important executives in the biggest markets think about economic perspectives, business risks and current trends.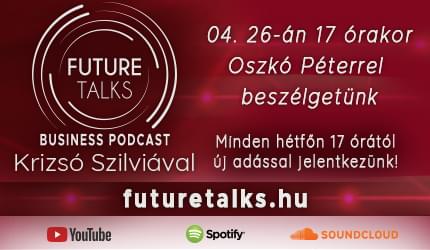 SZTJ: My first question is about the business impact of COVID-19. How much did your daily routine change as an executive?
– The pandemic has had a great influence not only on my daily operations, but also on my managerial philosophy and priorities. I have become more emphatic and I pay more attention to the daily interactions with colleagues. I have also found that it is more difficult to motivate employees, as working from home and online meetings made the personal factor disappear.
SZTJ: Your study reveals that the executives of the world's biggest companies re-evaluated business risks very much because of the pandemic. Could you describe this change?
– Our data show that back in January-February 2020 the the talent risk was only 12th on the list of executives, but by summer it moved up to the No.1 position. The second biggest concern became supplier-related risks, followed by fears of economic seclusion and territorialism. Our study revealed that executives now don't consider risks such as climate change to be an external influence, but something about which they need to do something.
SZTJ: Let's take a close look at human resource risks. My experience is that the concept of 'talent risk' goes far beyond attracting and keeping talented workers. What is your opinion about this?
– The pandemic has made it clear that the knowledge a worker acquires throughout the years is great value for the company, but at the same time this also puts the company in an exposed situation – if the firm loses the worker, its operations suffer. Companies try to reduce these risks with the help of digital transformation, which can't be successful without a human resource strategy that is in harmony with it. A positive aspect of the pandemic is that new types of working can reduce the imbalance between men and women: 59 percent of women executives said the quality of their relationship with employees improved during the pandemic. The pandemic boosted the digitalisation process, but this also increased the risk of cyber attacks, at the same time making cyber security a priority.
SZTJ: COVID-19 turned from a health risk into a social matter. How do you see this trend from your own company's perspective?
– Preserving and strengthening the trust of workers and partners is of utmost importance when the future is considered. Due to the pandemic 79 percent of CEOs say their company's mission must be reviewed with long-term business sustainability in mind.
SZTJ: You and I and most of our colleagues and partners are still working from home. What do you think about the opportunities created by the accelerating digitalisation process?
– According to 73 percent of the IT executives that participated in our survey, the digital solutions offered in the last 12 months increased the level of customer satisfaction very much. I think that the demand for ergonomic and simple digital solutions will live on after the pandemic too. 43 percent of IT executives expect that more than half of their employees will continue working from home in the post-pandemic period. //
Related news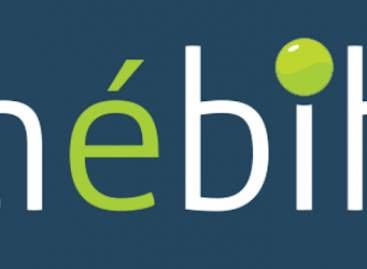 Sorry, this entry is only available in Hungarian.
Read more >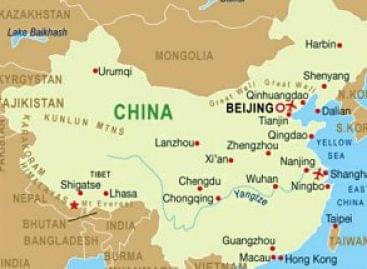 During the 2008 global financial crisis, China unleashed a huge…
Read more >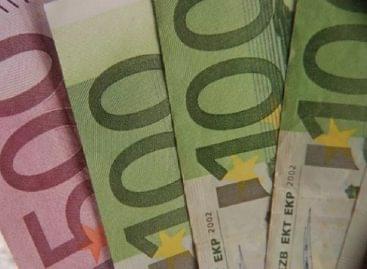 The Germans spent 1250-1750 euros less last year than last…
Read more >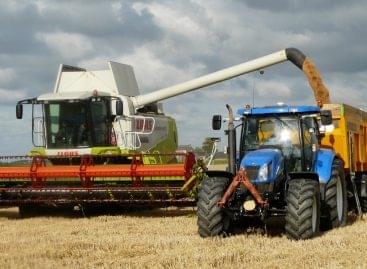 The Renewable Countryside, Renewable Agriculture Program provides and strengthens Hungarian…
Read more >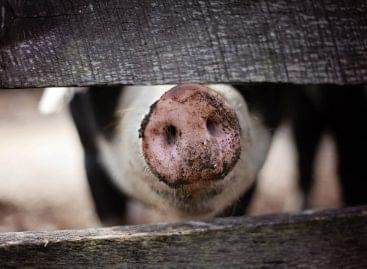 The Romanian authorities have decided to destroy another 25,000 pigs…
Read more >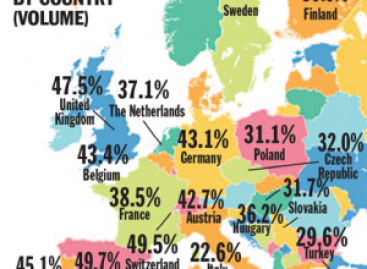 First published in 1998, PLMA's International Private Label Yearbook now…
Read more >