Sixty applicants won the Value and Quality Award in 2019
On 10 September the award ceremony of the Value and Quality Award took place in the building of the Hungarian Parliament for the second time. This year 67 entries by 60 applicants in 100 themes earned the recognition and the right to use the trademark. At the ceremony speakers included Deputy Speaker of the Hungarian Parliament János Latorcai and Deputy Minister of Agriculture Sándor Farkas.
Organisers of the Value and Quality Award: DIAMOND Szervezőiroda Bt., Hajnal Húskombinát Kft., Legrand Magyarország Villamos Rendszerek Zrt., Poli-Farbe Vegyipari Kft., ProfessionCert Kft. and Mezőcsávás (Romania)-based SSM & SIU Kft.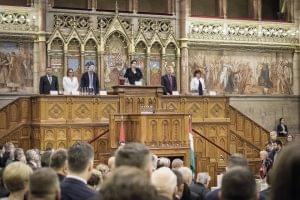 Those products, services and companies are eligible for the Value and Quality Award which are dedicated to offering quality. Ildikó Kiss Károlyné – the founder of the award programme – told at the ceremony that Hungary is a small country that can only achieve great things with exceptional products or services. The Value and Quality Award scheme calls attention to these. Together with last year's winners, already 221 products or services of 116 different enterprises are using the trademark.
This year there were 31 percent more winning applicants than last year, and the applicants came from 13 different counties. It was food-related companies that took part in the programme in the highest number – 30 percent of trademark users are such businesses. Among hospitality-themed competition entries there were public sector catering companies too. As for applicants from the IT sector, one of them utilises new technological solutions to modernise teaching. Competition entries from the building and construction industry tend to focus on climate-friendly and energy-efficient solutions.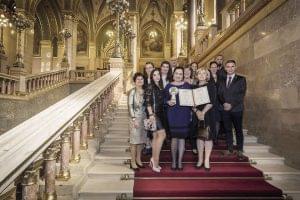 János Latorcai spoke about Hungarian consumers becoming more conscious buyers: From two similar products 85.9 percent choose the Hungarian one and from these shoppers 57.2 percent are willing to pay a 10 percent higher price for a product that is certified to be Hungarian. Sándor Farkas shed light on the fact that by 2050 Hungarian farmers must produce twice as much food as today on the same size of land.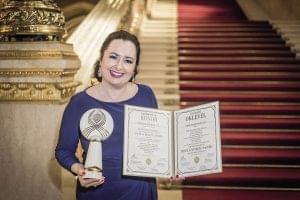 Zsuzsanna Hermann, editor-in-chief of Trade magazin spoke about how great an honour it was for Trade magazin to win the Value and Quality Award with the 5-day Business Days conference (last year the magazine won the award), which is the biggest FMCG conference in Europe. //
Related news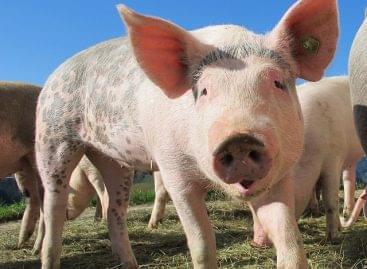 The pig sector is an important strategic area, so the…
Read more >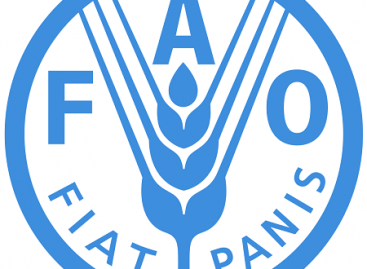 Making the world's food systems sustainable is not only important…
Read more >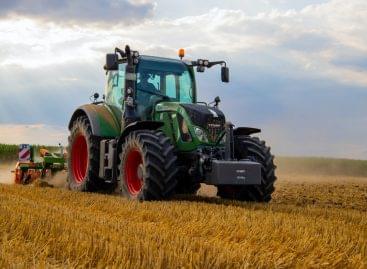 Small agricultural holdings can receive funding for the purchase of…
Read more >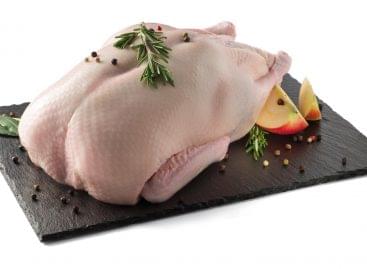 Sorry, this entry is only available in Hungarian.
Read more >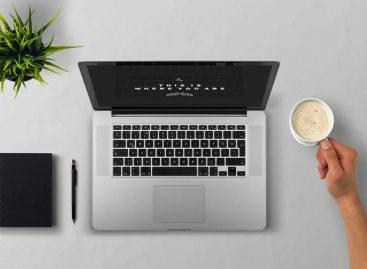 Kifli.hu announced that Peter Klekner would take over as managing…
Read more >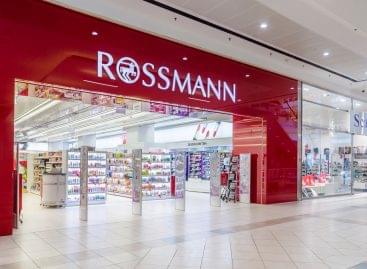 Among the largest retail chains in Hungary, Rossmann Hungary first…
Read more >