Magazine: The future of offline retail: going digital
15 February 2018 was the day when Trade Marketing Club members gathered for the annual 'I love trade marketing' conference. At the end of the day the 'Trade marketing manager of the year 2017' prizes were also presented. POPAI Hungary Association's president Ágnes Csiby welcomed participants and spoke about new trade marketing solutions from Hungary and abroad, which are likely to turn up in Hungarian shops within a year.
The first speaker was Róbert Pintér, head of consumer research with eNET, who introduced the situation in Hungarian online retail. He told that by 2016 online retail realised sales in the value of HUF 427 billion and this sum represented 5.2 percent of retail trade's total value. FMCG's share from this was more than HUF 60 billion, 14.4 percent, and this keeps growing dynamically (at the moment it is 18 percent). The average online basket value is HUF 13,000, more than the offline basket value. It is noteworthy that those retailers can reach a higher basket value online who also have offline stores.
Géza Kuti, Arappa's business architect and Linkedin expert was the second speaker. He spoke about the company's latest virtual reality solution: the app guides shoppers around the shop in a playful way. Mr Kuti called attention to the fact that members of Generation Z – who do everything on their mobile – will constitute the most important consumer group in 10 years' time.
Adina Campeanu, head of media planning at dunnhumby Connect Media Hungary gave a presentation about planning successful in-store campaigns and introduced dunnhumby's new service, connectmedia.Within the framework of this campaigns are planned relying on data from in-store media efficiency measurements. The expert highlighted the importance of the 4 areas of insight-based campaign planning: selecting the target and control store, the media mix, the message and the length of the campaign.
Judit Tóthy, Heineken's former global trade marketing manager brought many interesting retail innovations from abroad. She stressed that online sales are growing faster than previously forecasted, and mobile phones' share from this is 62 percent, 10 percent more than in the previous year. Ms Tóthy spoke about how important it is for traditional retail to give shoppers an experience. She introduced the concept of the fully automated container shop Bingo Box, and spoke about the rolling mini-shop that can be ordered with the help of a smartphone app.
After the lunch break Ildikó Kátai, general secretary of POPAI Hungary Association was the moderator. She first gave the floor to Mihály Szabó, ABB's sales and marketing manager.
He revealed that workers of the future will have to be prepared for working together with robots. At the end of his presentation Mr Szabó presented ABB's packaging machinery system RAC, which can be used in the FMCG sector too.
Róbert Byssz, global sales excellence leader of Philips healthcare talked about how artificial intelligence can be integrated. The company's experience is that sales personnel only spend 35
percent of their time with customers and 65 percent is needed for other activities and scheduling. Artificial intelligence solutions can help to improve this situation: using shared calendars they can organise meetings, take part in sales meetings and take notes for participants.
Ottó Németh, general manager of Henkel's Beauty Care business area was the next speaker. Their portfolio contains 16-18 brands and approximately 700 products. Mr Németh highlighted the success of coupon promotions and mentioned that Henkel likes spectacular in-store presence. Their latest marketing tool is influencers and the brand's presence is going to be strong at various events and festivals. One of Henkel's most important activities this year is repositioning the 120-year-old brand Schwarzkopf.
Szabolcs Horváth, project manager of digitalisation at Auchan Hungary introduced the necessity of going digital from retail channels' perspective. He explained that transforming consumption habits put traditional retail in a 'twilight zone' and new ways need to be find in order to keep customers. Mr Szabó spoke in detail about Auchan's digitalisation process, which involves an in-store navigation app, self-service checkouts, electronic shelf label and internal communication system Sm@rtBirdy.
The last speaker at the conference was Leo van de Polder, global development director of Shop! (POPAI), who shared the latest retail trends with the conference's participants. He revealed that a customer-centred approach is a global trend, and he mentioned omni-channel, artificial intelligence, data gathering and analysis, mobile payment, smartphone apps and virtual reality. The expert showed examples of drive-through supermarkets and store on wheels solutions. He talked about high-end food and fashion shops, and revealed that iBeacon use is spreading in the domain of in-store communication. Mr van de Polder ended his presentation with the visual rules of design planning.
After the presentation an award ceremony followed: the winners of the 'Trade marketing manager of the year 2017' competition were announced. Tibor Veress, customer marketing leader of Unilever Magyarország Kft. won in the individual category, while Essity Hungary Kft. (Réka Nagy – CM manager CEE, Márton Szabó – category manager CEE, Réka Forgách – shopper marketing manager, Izabella Kowalska – junior category manager, Anita Opoola, junior shopper marketing manager) finished first among teams. The programme ended with POPAI Hungary Association presenting 15-year and 10-year jubilee awards to some association members (both individuals and companies). //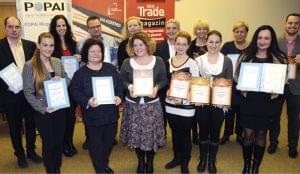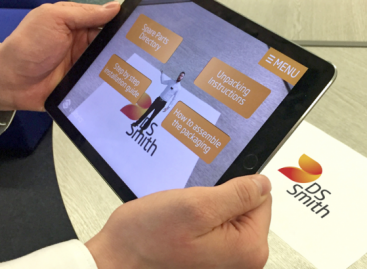 Packaging firm DS Smith has reported a 5% rise in…
Read more >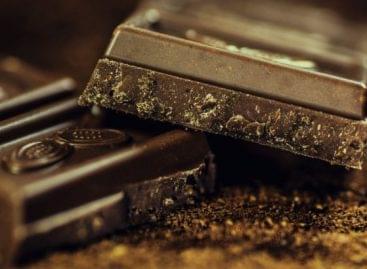 Child labour has increased in top grower Ivory Coast's cocoa sector during…
Read more >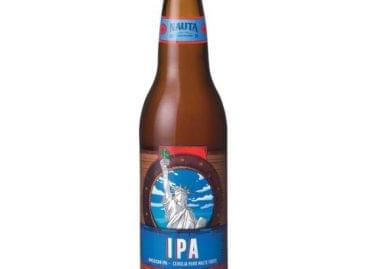 Carrefour Brasil has launched a private label beer range in…
Read more >