Magazine: Wearing mismatched shoes
2017 was an odd year for the Federation of Hungarian Food Industries (ÉFOSZ) – Tamás Éder, the president of the federation told our magazine. He explained that it is very difficult to speak about the sector in general because there are so many fields of activities involved. Numbers indicate that the sector closed 2017 with a small improvement in performance – the growth was 2 percent – but it is very likely that profitability decreased in comparison with 2016. According to preliminary data from the Central Statistical Office (KSH), the sector's export revenue was HUF 1,212 billion last year, 2 percent more than in 2016. At the same tine HUF 850 billion worth of food products were imported – this represented a 4-5 percent higher value than in the year before. Domestic sales in the food industry were up 2 percent.
In 2017 enterprises were funded from a budget of HUF 300 billion. This sum was much bigger than in previous years, but it wasn't enough to make up for the decade-long underfinancing. Mr Éder reckons that this was a great opportunity for micro- and small businesses to realise development projects, but it mustn't be forgotten that this group of producers is only responsible for 20 percent of the country's food output. As for medium-sized companies, the budget for funding was HUF 100 billion, but two thirds of this sum still hasn't been applied for. The reasons for this are the need for own resources to be eligible and the slow decision-making process.
Tamás Éder underlined the fact that more products saw their VAT rates reduced to 5 percent and the positive effects of this decision are palpable. Consumer prices dropped and this entailed a sales increase. What is more, if there were no VAT cut, consumer prices would have been 17 percent higher last year. The other positive effect of the VAT reduction was the market-whitening effect. Since 2014 – when the VAT on live and half pig became 5 percent, the number of pigs slaughtered officially increased by 1 million in Hungary. In just 4 years the official number of pig slaughters augmented by 27 percent. Mr Éder opines that it would be beneficial for the sector to decrease the VAT on more products to 5 percent.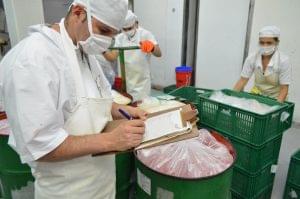 2017 brought further modifications in the Hungarian Food Book and this added new momentum to the debate on the role of this set of rules. Some see the book as simply a consumer protection tool, while others expect it to protect the Hungarian market; and of course there are those who think it is an unnecessary limitation that hinders innovation. Tamás Éder told: having the regulation can only be effective in practice if the majority of the trade accepts the strict rules and the authorities do their best to ensure that they are complied with. He added that discussing the regulations should also concern the decision-making system connected to the Food Book: this is a domain where food industry players aren't satisfied with the sector's level of representation. Due to this rather often decisions are made that doesn't really take into consideration the interests of production in practice. //
Related news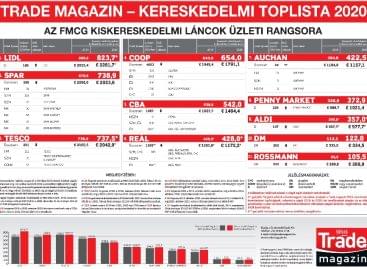 There is always a reason why it is worth waiting…
Read more >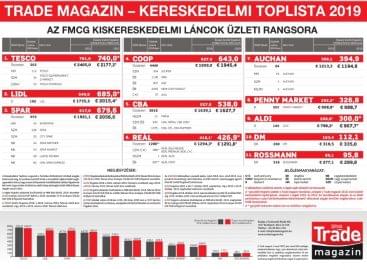 Every year Trade magazin publishes the FMCG retailer ranking of…
Read more >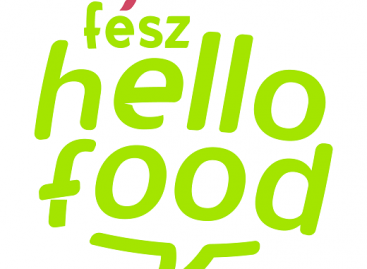 The National Association of Food Processors (ÉFOSZ) has changed its…
Read more >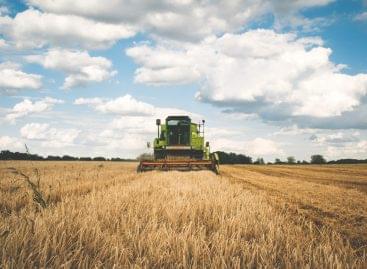 Sorry, this entry is only available in Hungarian.
Read more >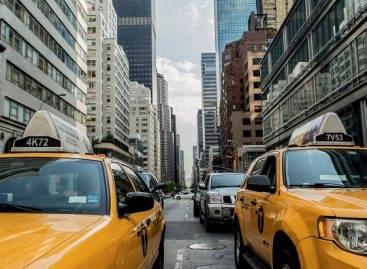 Sorry, this entry is only available in Hungarian.
Read more >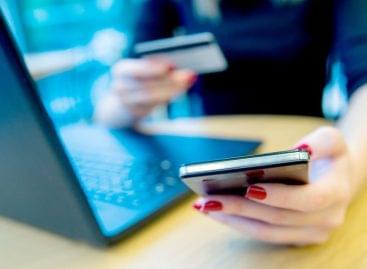 Sorry, this entry is only available in Hungarian.
Read more >