Magazin: To our health!
Anita Pusztai, Sió-Eckes Kft.'s marketing director told our magazine that according to Nielsen data, fruit juice sales increased by 8 percent in 2021. Sió-Eckes also had a successful year, preserving its market leader position. Last year the company entered the 'shot' market with the Hohes C brand and launched preservative- and colour-fee Natura 100% fruit purées for adults. In 2021 sales augmented in all channels, but the growth rate was the biggest in small shops that don't belong to retail chains.
András Palkó, Coca-Cola HBC Magyarország's marketing director said they are proud of the Cappy brands' above-average market performance in volume sales. The company's experience is that the growth rate of private label fruit juices has slowed down, as shoppers are turning to affordable branded products.
Adrienn Horváth, Márka Üdítőgyártó Kft.'s marketing director added that prices are likely to increase in 2022, because of the current economic climate. Sales by Márka Üdítőgyártó Kft. grew in both value and volume last year. In the fruit drink category 25-percent fruit content Márka Fruitica products keep increasing their market share – sales were up about 20 percent last year.
The pandemic has changed consumption habits
László Torbán, Szikrai Borászati Kft.'s sales director reported that the biggest product innovation work is taking place in the segment of fruit juice in PET bottle packaging. Brands are strong in the category of fruit juices with 50-100 percent fruit content. The company's sales grew by nearly 13 percent in 2021.
Sales of Simon Gyümölcs increased by double-digit numbers in 2021. Simon Szabó, managing director for strategy and analytics told: shoppers are open to trying new products and new brands such as Simon Gyümölcs, and they are looking for high quality fruit juices form reliable sources – for which they are willing to pay an extra.
Adrienn Horváth revealed that once the pandemic situation made it possible for people to go out and for places to reopen, sales of small-sized Márka fruit drinks jumped more than 30 percent.
András Palkó called attention to the trend of consumers wanting healthy products after the pandemic scare. Shoppers demand fruit juices with added vitamins and functions. Superfood ingredients (e.g. acai berry) have also appeared in fruit juices.
Anita Pusztai talked to us about the growing importance of chilled fruit juices – the category doubled its share in the last few years. Sió Eckes is a key player here, as following its 2021 launch Sió Juice became the No.1 branded product and Sió Smoothie is the biggest smoothie brand in Hungary.
A product range that talks to you
We learned from Vilmos Várkonyi, Maspex Olympos Kft.'s group brand manager that two new products are going to debut in the very popular, small-bottle Topjoy range (this is famous for communicating with consumers by more than 400 different messages in the bottle caps): Topjoy Extra Sweet and Topjoy Extra Cool. Maspex Olympos' 0.2-litre, carton-packaged fruit juices with a drinking straw feature Disney characters on the packaging – from Cars, Mickey Mouse and the latest movies.
As for the 1.5-litre Topjoy products in bottle packaging, several flavours are available and a Light version is waiting for consumers who care about their calorie intake. Shoppers who like to buy their fruit juice in drink cartons, the company offers Fruits of the World products – cactus, watermelon and mango flavours.
Kubu is the market leader among branded children's drinks. Last year the brand came out with a banana-peach and a banana-blueberry flavour combination. In the Kubu Play range the new product was mango. Olympos fruit juices put a Light product on the market – informed brand manager Patrícia Peres. The company combined the popular watermelon and apple flavours in this product. It contains zero percent added sugar and bears the Hungarian Product trademark.
Satisfying every need
In November 2021 Sió-Eckes added Natura Püré fruit purées to the 'on-the-go' portfolio, in strawberry, banana and tropical flavours. The products have 100-percent fruit content and contain no added sugar or preservatives. Anita Pusztai also talked about the successful launch of Sió Juice products last year: these directly pressed, 100-percent fruit chilled juices are available in Red Berries, Tropical, Orange, and Peach-Apple-Pear-Apricot flavours. The Hohes C brand focuses on strengthening the immune systems of consumers with the new Hohes C Supershot products, Immun and Antiox.
Coca-Cola Magyarország is present in each fruit juice segment, satisfying all types of demand with the Cappy brand – in 100-percent fruit content and below. In the summer period the company's low fruit content fruit juices are very popular. Several new innovations can be expected from Coca-Cola Magyarország in 2022 – promised András Palkó.
Creative flavour combinations
Last year the new innovation from Márka Üdítőgyártó Kft. was the Mango-Melon drink in the Fruitica range. This product also got a new design and is preservative-free. In volume sales 1.5-litre Multivitamin continued its dominance, followed by the Peach flavour – said Adrienn Horváth. She added that in 2022 the whole Fruticia product line will become preservative-free and will receive a new design. A special new flavour combination will be launched, too.
From Szikrai Borászati Kft.'s portfolio classic flavours such as peach, apple and orange are the best-sellers. László Torbán told: their innovation work concentrates on new fruits and fruit cocktails.
In the second half of 2021 Simon Gyümölcs rolled out limited edition fruit juices, e.g. apple-squash, apple-plum, which received positive consumer feedback. Most of the company's products are now marketed in FSC-certified packaging. //
Upturn in pear juice sales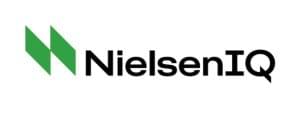 According to the NielsenIQ retail index, sales of classic fruit juices generated more than HUF 70 billion sales in December 2020-November 2021. Value sales were 7 percent higher than in the base period and although volume sales dropped 2 percent, Hungarians purchased nearly 209 million litres of fruit juice. Half of fruit juice value sales is realised in 401-2,500m² stores.
Sales of manufacturer brands were up 8 percent and their market share reached 64 percent in value; private label fruit juice sales grew by 5 percent. The biggest segment was orange juice, on which we spent HUF 11 billion. Demand rose sharply for pear juice: it soared by 25 percent in value and 31 percent in volume. More than half of the fruit juice sold was 0.76-1-litre size. //
Related news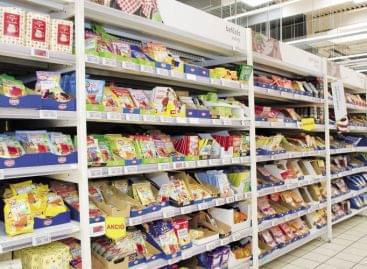 In early May it seemed that this year's fruit harvest…
Read more >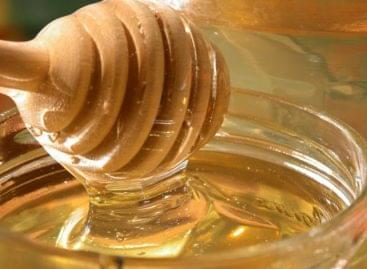 Bees are key players in sustainable agriculture and the food…
Read more >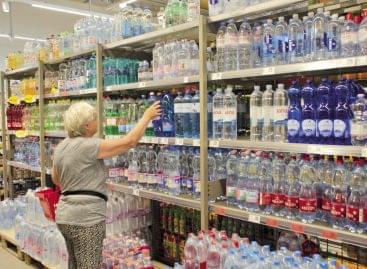 András Palkó, marketing director of Coca-Cola HBC Magyarország informed our…
Read more >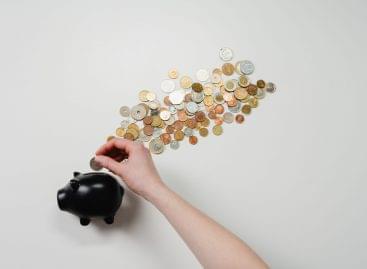 More than 70 percent of Hungarian business leaders expect payment…
Read more >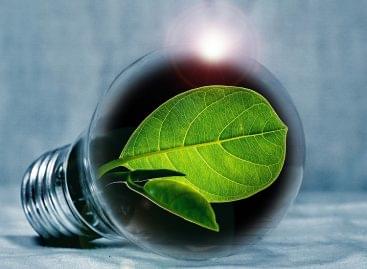 More and more people in the consumer society are choosing…
Read more >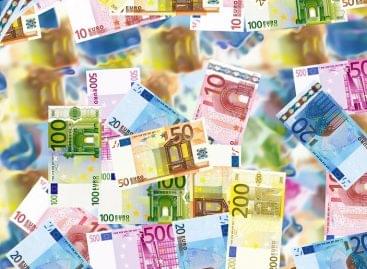 At its plenary session in Strasbourg, the European Parliament supported…
Read more >