Symbol of Sustainability 2023 awards presented
Trade magazine presented the Symbol of Sustainability awards to the winners for the fourth time at the FMCG industry's biggest event, the 5-day Business Days conference, on 27 September.
For many years Trade magazine has been treating the topic of sustainability on its pages and at its events with special attention. The Symbol of Sustainability competition recognises companies and projects that contribute to reducing the carbon footprint, supporting the fight against climate change, increasing the number of circular economy operators, combating food waste and improving waste management efficiency – including the large-scale use of environmentally friendly packaging materials.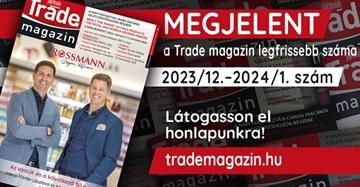 The goal of the competition is that each year Trade magazin can introduce as many successful projects as possible, which contribute to a more sustainable future.
Entries in the announced categories were assessed by a panel of experts, and at this year's award ceremony 18 winners were granted certificates of recognition in several categories, and from now on they can use the Symbol of Sustainability 2023 protected trademark.
You can find the winners of the Symbol of Sustainability 2023 and a brief description of their competition entries in the table below. Congratulations to the winners on behalf of the members of the jury, and we are already looking forward to receiving your superb sustainability competition entries next year!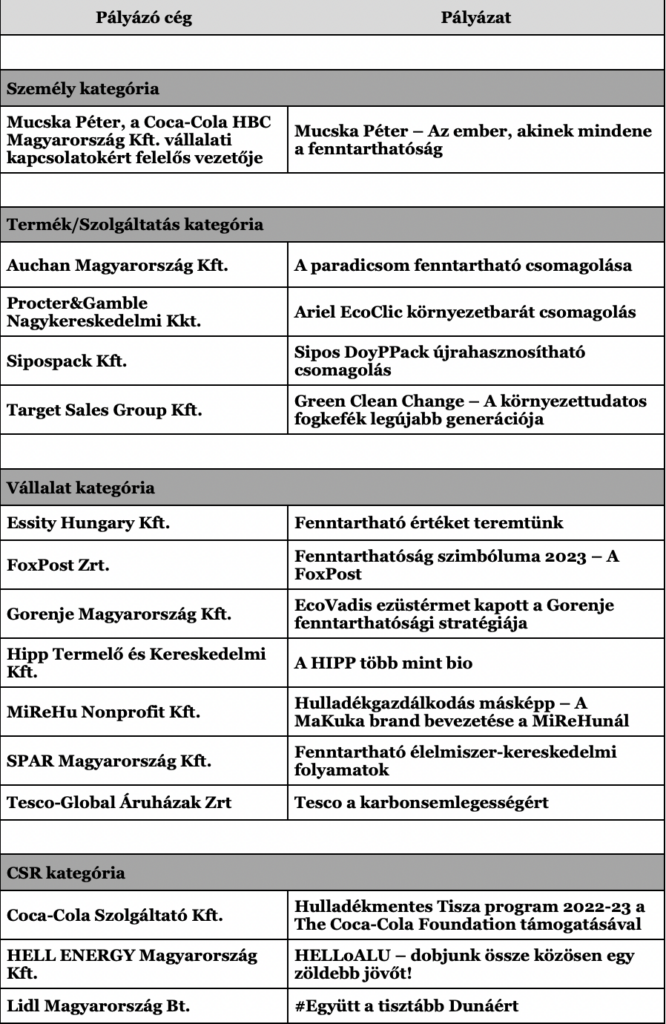 Related news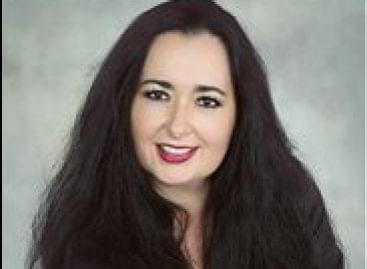 Here I am again, writing the last article of the…
Read more >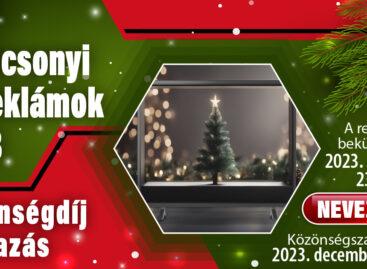 Christmas is one of the most heartwarming holidays, so this…
Read more >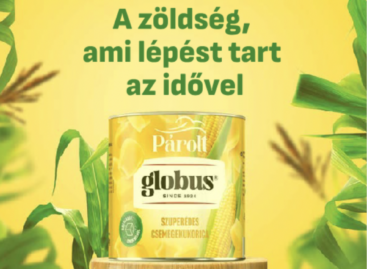 The digital version is available with more content once again,…
Read more >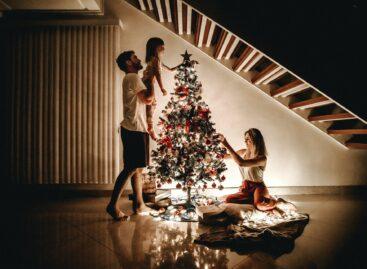 Similar to last year, this year's awareness determines the attitude…
Read more >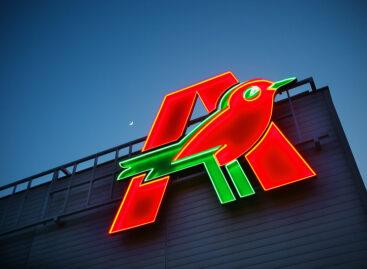 Auchan will keep its stores open until noon on December…
Read more >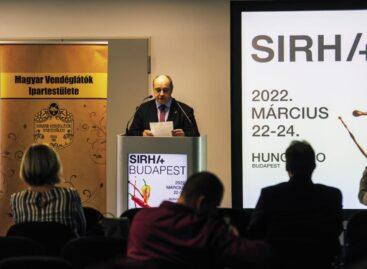 Az elmúlt évtized során a Közép-Kelet Európa legjelentősebb nemzetközi élelmiszeripari…
Read more >