Magazine: Energy is flowing
Energy drinks is one of the most dynamically growing alcohol-free drink segments. Coca-Cola HBC Magyarország Kft.'s commercial excellence leader Gábor Ivády informed us that the young generation knows this category well and they like the products too. Both the BURN and the MONSTER brand performed better in 2017 than in the previous year.
We learned from Bálint Jencs, marketing manager of Aquarius-Aqua Kft. that in terms of volume sales, their WATT brand is the second biggest market player among real energy drinks. The company is now able to manufacture 230 million cans of energy drink a year.
Tamás Jenei, director of commerce at HELL ENERGY Magyarország Kft. reported that market researchers had found: there was a one-digit sales growth in the energy drink market if calculated in number of products sold. HELL managed to keep up the two-digit sales growth , strengthening its market leader position.
RISE Energy Magyarország Kft.'s sales manager Regina Kiss also spoke about how big the demand is for the category, but called attention to the fact that more and more new players are appearing in the market, which has a negative effect on everyone. Dóra Deák, Red Bull Hungária Kft.'s trade marketing manager told our magazine that sales continued to increase in 2017 but the growth slowed down a little. She reckons that more consumers are buying premium brands than before. Red Bull sales were up in every important channel.
Ms Deák added that sales of sugar-free products improved twice as fast as sales of sugar-containing energy drinks. Ms Kiss reckons that consumers don't have enough information on product quality; this is the reason why many people drink products that don't meet the category's requirements. She hopes that retailers will give more space to 'talented' Hungarian brands on store shelves. Mr Ivády's experience is that energy drink buyers are happy to try new flavours and limited edition products. The most frequently purchased product format remains to be the 0.25-litre can. Small shops have remained important in sales, and national tobacco shops have bettered their positions, too. Mr Jencs revealed that the WATT brand is present in all retail chains, in most shops with a constant product selection, while in 1-2 chains they have an IN-OUT-type presence. He added that tutti-frutti is still the most popular flavour, but WATT's experience is that special flavours are coming up. There is also growing demand for ZERO sugar energy drinks and products with higher caffeine content. Mr Jenei shared the news that innovations work very well in the energy drink segment. For example the HELL Strong Focus product is a popular choice among consumers who do intellectual work and among university students.Consumers prefer products with a good price-value ratio and they like energy drinks with some kind of extra functionality.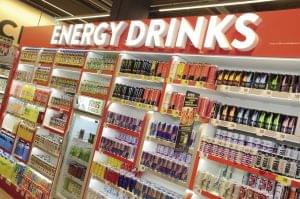 The WATT brand celebrates 15 years with a new product design. There are no preservatives in the new recipes – this is made possible by Aquarius-Aqua Kft.'s brand new production line. Two new ZERO products are put on the market this year, in classic and white strawberry-guava versions. Plus the company also launches MEGAWATT, which contains 25 percent more caffeine, in banana-kiwi flavour combination. The summer limited edition product is going to be the mango-rhubarb WATT energy drink.
Coca-Cola HBC Magyarország's view is that due to the spreading of a more conscious lifestyle and diet, the sugar-free segment is increasingly important in the Hungarian energy drink market. In line with this trend, sugar-free and low-calorie products appeared in the MONSTER portfolio in 2018. An exciting new innovation will appear in the BURN portfolio too. Both MONSTER and BURN are so-called 'lifestyle brands'.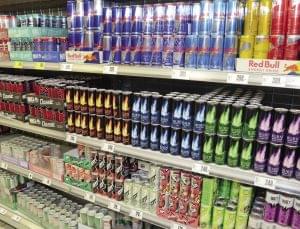 HELL – just like in recent years – launches two limited edition Summer Cool products. This year these are going to be Sour Cherry and White Peach energy drinks. For the football World Cup the company is preparing with another limited edition energy drink, HELL Football Fanatic. On 2 April the new HELL ENERGY television commercial was first aired, which stars Bruce Willis. The campaign is implemented in nearly 50 countries.
RISE energy drinks are now available in two new flavours: the dragonfruit flavour contains 20 percent more caffeine (no other company markets this flavour in the Hungarian market), while the black grape variant is the other new product. This year the company plans to come out with two ZERO products as well.
Red Bull Hungária Kft. is going to enter the market with a limited edition coconut-blueberry product. Since March another limited edition Red Bull product has been available in shops, with the face of football star Neymar Jr on the can. //
Related news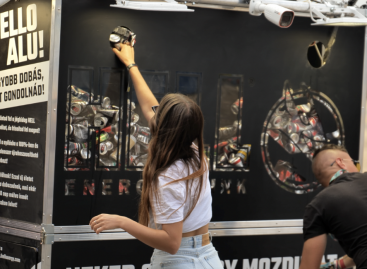 One of the greatest sustainability challenges of our time is…
Read more >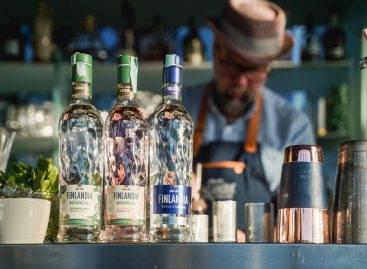 Hungary's most popular vodka brand, Finlandia, is expanding its portfolio…
Read more >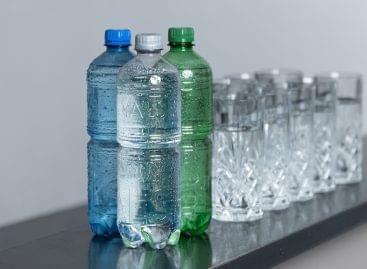 Valser becomes the first Swiss mineral water brand to dispence…
Read more >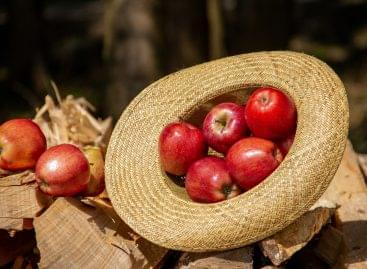 The United States is the second largest producer of apples…
Read more >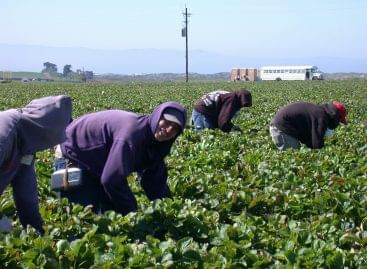 In the first half of the year, more than £60…
Read more >
In the current wartime economic environment, developments are taking place…
Read more >