Development has its cost
According to a recent UN survey, the number of undernourished people grew by almost 60 million in the last 5 years. FAO economist (commodity and trade) Cheng Fang told: in Europe and Central Asia there are still 18 countries where too many children aren't eating well, and the trend in these countries is negative. What is more, the proportion of overweight adults is above the world average in this region. It is social and economic imbalances that slow down the elimination of poverty and undernourishment – and together with these the achieving of the UN's sustainable development goals by 2030. Cheng Fang stressed: there are several solutions available in agricultural production which protect our natural resources, e.g. organic farming, integrated crop protection, agro-ecology and climate-friendly agriculture. In his view, policymakers have great responsibility in establishing the conditions for the participation of small farmers.
We need to change our thinking
Futurist Árpád Rab is optimistic about sustainability and climate change. The associate professor of Corvinus University of Budapest said: in the last 150 years humanity produced great success stories, for instance in a growing proportion of planet Earth the quality of living is so high that we couldn't have imagined in 99 percent of our history. Mr Rab added that the great results come at a cost, as we have exploited our natural resources, but the main objective of digitalisation is that great numbers of people who don't even know each other can cooperate effectively. The social problem of climate change is that it seems distant and impossible to influence at the level of the individual, but this isn't true and the coronavirus pandemic has taught us a lot in this respect. All of the tools, business models and technologies are now available to develop sustainably. What we need is a change in how top-level managers and individuals are thinking.
It shouldn't be about the profit only
András Báldi, scientific consultant and former director general of the Centre for Ecological Research opines: we can only improve the current environmental and social crisis situation if we change the way we live and the socio-economic system that maintains our financial well-being. The problem is that as long as the majority of people don't want to make these changes, politicians won't start the transformation even if they can see the crisis and its dangers clearly. Because of these reasons Mr Báldi is rather pessimistic about the present situation. Various EU strategies and programmes (Green Deal, Biodiversity Strategy, From Farm to Fork) have set ambitious sustainability goals for agriculture, which made farmers scared, because they think that sustainable business operations will reduce their competitiveness and profit. The scientific consultant thinks this is a mistake: the agri-food sector should also make it a priority to preserve the natural landscape and the country lifestyle.
Long live the plastic?
Miklós Nagy, secretary-general of the Hungarian Association of Packaging and Materials Handling (CSAOSZ) informed our magazine that the packaging industry did a very good job during the pandemic, as food supply was uninterrupted. Meanwhile, the government announced plans for a new single-use plastic regulation that is much stricter than the EU's, e.g. banning bakery item and fruit-vegetable plastic bags in shops. CSAOSZ's viewpoint in this respect is that these bags only represent 1-2 percent of packaging material use, but the food waste generated by stopping to use them – the alternative packaging solutions can protect these goods less – will put a much bigger burden on the environment. Plastic packaging looks bad in nature if thrown away, but if consumers make sure to collect it selectively and to recycle it, this problem can be considered solved, too. //
Contributing to shopper health
Our company is a climate-conscious and eco-friendly enterprise in terms of both production and business operations. We are very proud to have won the Symbol of Sustainability award! With this strategy, we have been offering products that help consumers to stay healthy for more than 10 years. In the current difficult situation, we inform retailer partners on a daily basis about new innovations and product safety. In partnership with them, our goal is to focus even more on the quality of food products, by this contributing to shopper health. //
Small steps
Sustainability is essential in dm's business decisions and operations. The company also feels it should educate consumers about making eco-friendly product choices. This is why dm has launched the Start small! educational campaign in October 2019, together with a Facebook group.
Dm always takes sustainability aspects into consideration when developing its private label products. //
Prinzhorn Group's sustainable business operations


Prinzhorn Group is Europe's third biggest company in the domain of recycling, paper and packaging material production. Continuous development, sustainability and environmental operations are what characterise our Hungarian presence too: Hamburger Recycling Hungary Kft. collects waste, in its Dunaújváros factory Hamburger Hungária Kft. recycles this waste and manufactures high-quality corrugated board, and Dunapack Kft. and Mosonpack Kft. produce first-class, tailor-made packaging material from this. //
Strong Hungarian position on the European green scene
On 30 June IFOAM Organics Europe – a European umbrella organisation for ecological farming with more than 200 members – elected Dr Dóra Drexler, managing director of the Hungarian Research Institute of Organic Agriculture (ÖMKi) as its vice president. Dr Drexler is of the opinion that with the transformation of the agricultural sector's funding system, sustainability research will become more important in the next few years.//
Visa for a sustainable future: Cards made of recycled plastic and renewable energy use
Visa is proud of the fact that from 2020 100 percent of the energy used in our buildings comes from renewable sources. Sustainable material use is also a priority for the company, so we are making the Earthwise™ High Content Card available to global financial institutions – this bank card is made of recycled materials in 98 percent. Visa is dedicated to working for a more sustainable future, so we have also launched a global campaign for supporting micro- and small businesses after pandemic. //
Prints are about to simplify
The boom in e-commerce brings simplification in print quality and the transformation of packaging designs for the corrugated board industry – said Zsolt Miklós, managing director of Rondo Hullámkartongyártó Kft. In this form of retail products don't need to advertise themselves on the packaging but in various channels of media, so packaging costs reduce. Rondo has recently started a project for switching to LED lighting and is introducing new production technology that generates less waste. //
Related news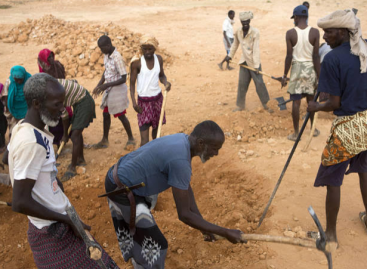 The Director-General of the Food and Agriculture Organization of the…
Read more >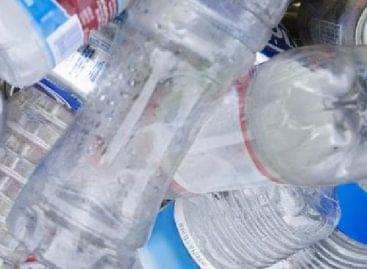 Based on the government's bill submitted to parliament, it would…
Read more >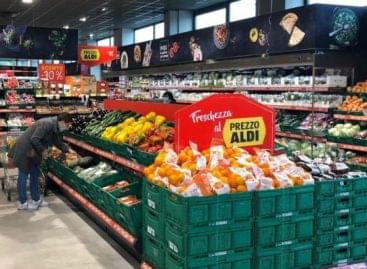 Aldi Italia has rolled out an innovative food packaging made…
Read more >