Bartenders and drink mixers
High-end tonics and other premium and super-premium carbonated soft drinks cost HUF 500-900 in 200ml size. These products fit into several consumption trends and are collectively called 'drink mixers' or simply 'mixers' in professional literature; certain websites refer to them as 'fillers'. Today not only gin and vodka are paired with tonic, but also rum, tequila, vermouth, etc. Bartenders like mixers because they give an extra kick to simple flavours, and by using them they can produce grand flavours and make their bar's product selection wider.
Diversity brings joy
Mixers are made of natural ingredients and many people like to enjoy them as they are, not just in cocktails or long drinks. Manufacturers are searching for the perfect harmony of taste and sometimes create surprising products. London-based Sekforde makes 'craft' mixers which are categorised not as soft drink types, but according to which spirit they go well with, for instance light and spicy rums are paired with lime, mint and cocoa mixer, while tequila and mescal take pear, fig and cardamom mixer. In Berlin bars some guests are already ordering their long drinks saying which tonic brand to prepare them with, and some of the bars serve up to 10 different tonics to guests.
The spirit specialist
According to Péter Bárány, brand owner of Búzavirág gin, the premium gin boom generated an upturn for premium drink mixers too. In the last few years the majority of alcoholic drink importers selected an international drink mixer brand each, and they sell their products exclusively in the Hungarian market.
Mr Bárány told that tonic is the best-known mixer, followed by premium ginger ales and colas. This year Búzavirág teamed up with the Mayer syrup company to create the Mayer&Búzavirág premium tonic syrup. Nowadays guests don't need to be convinced to enjoy gin with premium tonic, as a premium gin is easy to spoil with a plain tonic.

The 'mixer'
Bacardí-Martini brand manager Viktor Molnár told our magazine that the driving force behind the success of premium mixers has been the development of cocktail culture and the popularity of quality long drinks. As mixers are mixed with spirits, the premiumisation of the two categories goes hand in hand.
In Hungary the usage ratio of mixers can be as high as 70-80 percent in premium bars, and even the average bartender can name minimum 2-3 mixer brands. Guests are learning fast and after the first try they are glad to order the special mixers they got to know. Mr Molnár believes that the trend of mixer consumption is here to stay. This is very well indicated by the fact the more and more Hungarian players enter the market.

The bar owner
Grund is a popular bar in the Józsefváros district of Budapest, which is typically frequented by Hungarian guests older than 30 years. Co-owner Tamás André revealed to Trade magazin that they even opened a separate room – called Showbar – for those guests who are really into trying premium novelties. The average consumption is HUF 6,000-7.000 per guest. Every day the bar serves 500 premium and 50 super-premium drinks and 10 percent of these are made with premium mixers.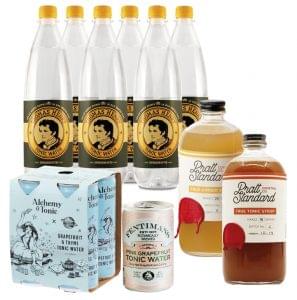 The retailer
Ildikó Varga-Futó, communication and CSR director of Auchan told Trade magazin that they had decided to sell mixer products three years ago, having noticed the growing demand for premium products in those categories where this hadn't been typical earlier. In the past 2.5 years what Auchan saw was that consumers like the new category, therefore the retailer plans to expand the currently 25-30 mixer selection with new products. //
This article was also published in 11/2021 of Trade magazin.
Related news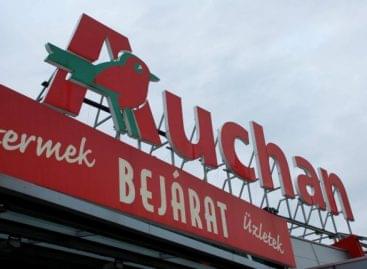 Auchan Retail Magyarország and the Kereskedelmi Alkalmazottak Szakszervezete (Trade Union…
Read more >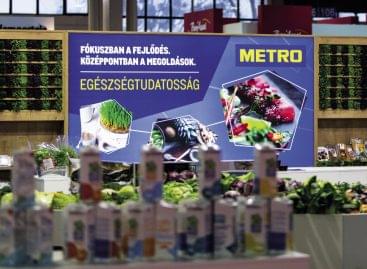 New trends and innovations in packaging Next March the Hungarian…
Read more >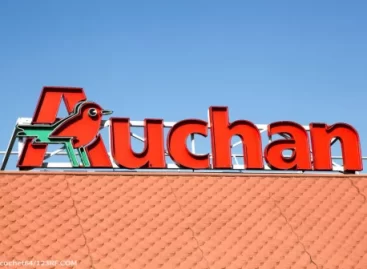 The Auchan Foundation embraces important social causes and encourages good…
Read more >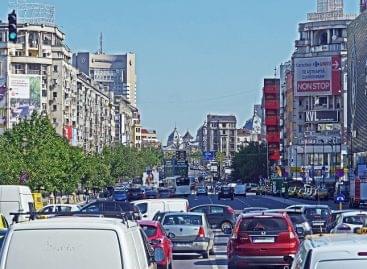 Sorry, this entry is only available in Hungarian.
Read more >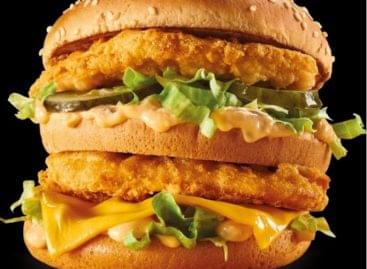 Sorry, this entry is only available in Hungarian.
Read more >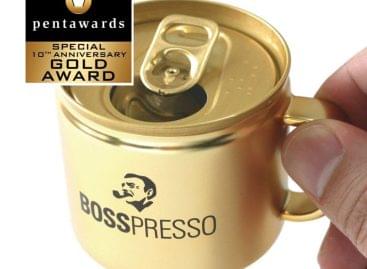 Sorry, this entry is only available in Hungarian.
Read more >