Convenience products aren't simply about comfort
This article calls everything a convenient product that facilitates or simplifies the preparation or consumption of food. Although the principle is the same, the motivation is different at home, in a restaurant or a mass catering kitchen. Perhaps this is one of the reasons why retailers, chefs and mass catering use different terms for convenience products.
Why do we like them?
By using convenience products we can save time, less food is wasted, convenience products are portioned in advance, their shelf life is longer and we can choose from a large selection of these foods. On the other hand, they can contain additives and quite a lot of salt, plus they generate more packaging waste.
More pros than cons in HoReCa too
A growing number of restaurants are using convenience products, and not only fast food joints but fast casual and casual restaurants as well. In premium category restaurants there are also certain situations when they come in handy, for instance when a top restaurant provides on-site catering service somewhere. Ákos Bősze, HoReCa business development executive of METRO: "There are many reasons why they are used, but these days the biggest one is the lack of staff or workers being underskilled." The most widely used convenience products are various frozen foods.
The recent past and the present
It is also true for the market of convenience products that special diet foods such as lactose-, gluten- and sugar-free products or vegan foods are more and more frequent. Another new trend in the convenience product category is finger foods and fresh pastas – METRO had the latter developed in partnership with Hungarian and international chefs. When buying convenience products, the customer also purchases technology, time and work done, and the value of these is different for everyone, therefore there is no point in comparing prices. METRO makes convenience products more attractive by offering them across different price categories.
Possibility to choose
Basically every bar and restaurant owner likes to use convenience products, but not to the same extent. Where serving guests has to be done fast and home delivery is frequent, more convenience products are used. Vegetables and fried potatoes are the top picks of HoReCa unit owners. Demand is on the rise for free-from foods and single-serve meals. The best scenario is when convenience foods provide a firm basis for an eatery, but they are personalised and this way the restaurant can profit from being flexible. More and more restaurant owners recognise the potential in high quality frozen foods: if combined with fresh ingredients, they can be served as a tasty dish that is characteristic of the given place.
Essential role in mass catering
Tünde Riczu, dietitian, economist and member of the presidency at the National Association of Public Sector Catering Service Providers (KÖZSZÖV): "In mass catering the most frequently used ready-to-cook products are flavour enhancer free condiments and dry soup mixes, plus sliced and prepared processed meats and vegetables.". From the perspective of price-value ratio, using processed ingredients is more economical, as there is no workforce problem, food waste and cleaning and slicing loss, and portioning is really easy.
In theory it is quality products that should be used!
Ms Riczu added that in the light of the above, it isn't surprising at all that 80% of Hungarian public sector catering companies are working with convenience and ready-to-cook products, instead of fresh, seasonal ones that require preparation work before cooking. Even more so because the latter are more expensive than frozen foods. However, the government decree on purchasing products from short supply chains or locally isn't steering consumption in the direction of convenience foods, but towards high quality foods and ingredients purchased from regional farmers. Hungarian mass catering is only allowed to work with quality convenience foods and ready-to-cook products, which comply with the regulations.
//
Consciously and healthily
Sales of convenience products have increased recently. Gallicoop's most popular products are long shelf life meat products, and breaded products that can be prepared easily. Consciously buying women who gather information before shopping, and consumers who follow a healthy or special diet are important target groups for us. //
Soup comes first!
Lacikonyha soups were selling very well during the first wave of the Covid pandemic. The primary target group of our soups is families. We offer home-cooked flavours with noodles. Our innovation work focuses on two consumer types: shoppers who want a good price and well-known flavours, and consumers looking for additive-free products at affordable prices.//
Vegetarian products are coming
Our main target group is those who live an active life – we help them with meals that can be prepared quickly and easily. During the first wave of the pandemic, when there was a bit of product shortage, many people decided to try our instant noodles and a part of these shoppers have remained loyal buyers. In 2022 we will renew some of our product's recipes, and we are going to launch vegetarian items. //
Related news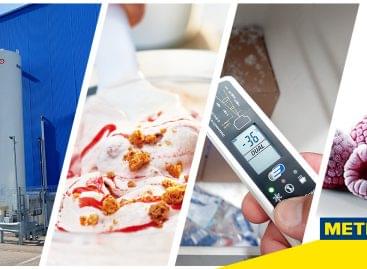 The customers of METRO's delivery business, METROMAX, receive the ordered…
Read more >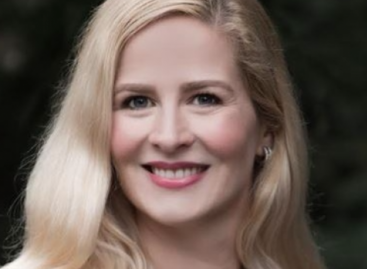 As of August 1, METRO Hungary's management is majority Hungarian:…
Read more >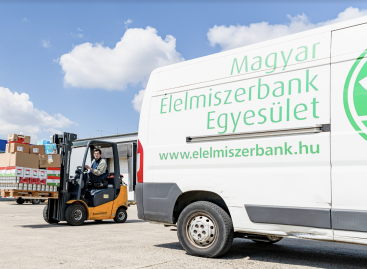 In the first half of 2022, the Hungarian Food Bank…
Read more >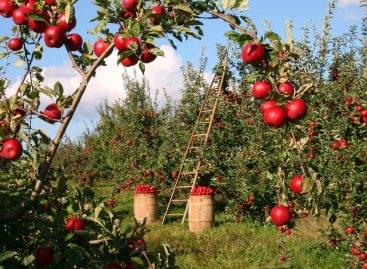 In addition to the lack of water, heat waves and…
Read more >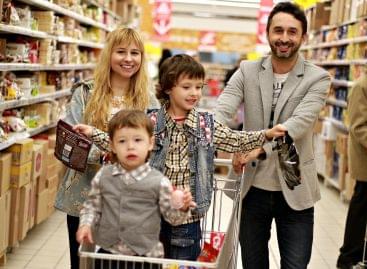 Tesco says goodbye to staffed checkouts as it prioritises self-service…
Read more >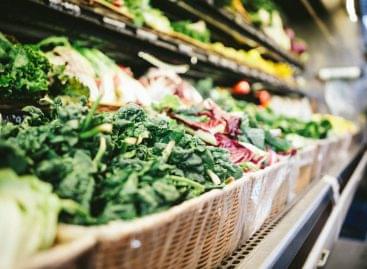 Biological waste found at every step of the food chain…
Read more >