Magazine: Summer heat doesn't make biscuits sweat
On 25 July the Association of Hungarian Confectionery Manufacturers (MÉSZ) – in cooperation with the Hungarian Museum of Trade and Tourism (MKVM) – gave a press conference about the latest market trends and sales results, which was combined with a biscuit history exhibition.
Dr Beáta Olga Felkai, head of department at the Ministry of Agriculture revealed that back in 2013 biscuit production's sales revenue had amounted to HUF 68.262 billion, but by 2017 this sum increased to HUF 94.486 billion. Ms Felkai talked about the Excellent Quality Food trademark system, the work done by the National Food Tracking Platform and the changes in the Hungarian Food Book.
Sándor Sánta, president of MÉSZ gave a presentation about the trends that drive and the factors that influence the biscuit market, talking about climate change, lifestyle changes and the new-type products that manifest as the result of these. He revealed that the global biscuit market is expanding by 5 percent a year, and it is forecasted to reach the size of USD 164 billion by 2024. In the Hungarian market the president calculates with a 4-percent growth as regards the 2018 results, with volume sales at 28,000 tons. Dr Róbert Török, assistant director of MKVM gave an insight into the history of biscuit production. Associate professor Dr László Somogyi and senior lecturer Dr Ágoston Temesi introduced the chocolate, coffee and tea maker master course of Szent István University. //
Related news
A quick-moving, intense product category
Our magazine interviewed Sándor Sánta, president of the Association of Hungarian Confectionery Manufacturers.

What can we expect from the confectionery category this year?
– Stability in volume sales and a 3-6 percent sales growth in terms of value, thanks to the increasing demand for high-quality products.

 What kinds of changes are driving the category?
– This year's NETA increase (public health product tax) led to higher product prices, but health trends also influence the segment – this means that innovation work will receive further impetus. Much more types of low-sugar, gluten-free and dark chocolate coated products will be available in the future.

 How is the sweets industry preparing for 2020?
– New innovations are likely to come out in the domain of functional and healthy products. We are experiencing very intensive, quick-moving market trends, but I must add that it takes time for consumers to ensure a permanent place for a new product or flavour on store shelves. //
____________________________________________
Dörmi and
BelVita products are now made sustainable
Péter Kertész, corporate and government affairs manager of Mondelez Hungária Kft. and Győri Keksz Kft. spoke about the Harmony wheat growing programme that the global company had launched back in 2007, the goal of which is a sustainable wheat supply for products. By 2022 the company wants to manufacture biscuits in Europe utilising sustainable wheat only. This year Dörmi and BelVita products will become such eco-friendly products. //
____________________________________________
Detki to strengthen further in export markets
For Detki Biscuit 2019 was the year of innovations and generation change. Kálmán Koós and Olga Pavlova's factory is now managed by their son Péter Koósa. The new managing director told us: with annual sales revenue of HUF 4.5 billion and a production capacity of 11,000 tons, Detki is the 2nd biggest branded sweet biscuit company in Hungary and the market leader in the household biscuit, sugar-free biscuit and private label biscuit segments. In the next few years Detki will focus on getting stronger positions in export markets. //
____________________________________________
Salty snack sales are at a standstill because of the NETA
Gábor Szabó, corporate affairs and market research manager of Intersnack Magyarország Kft. spoke about how the public health product tax (NETA) – the tax is HUF 300/kg – had resulted in the stagnation of salty snack sales. He told that Intersnack's factory in Győr employs about 350 people and makes 15,000 tons of salty snacks a year, processing 1.5 percent of Hungary's milling quality wheat; 45 percent of products are sold abroad. //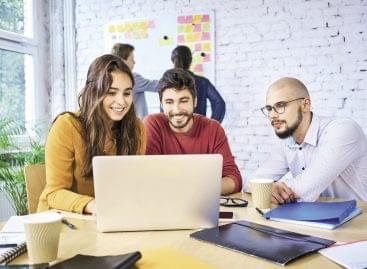 Due to the coronavirus emergency, the number of online purchases…
Read more >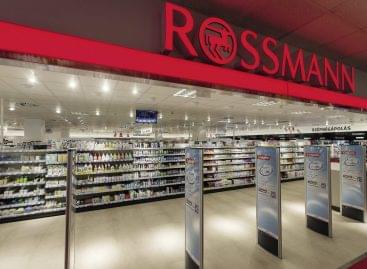 In 2019 Rossmann Magyarország Kft.'s sales revenue was up almost…
Read more >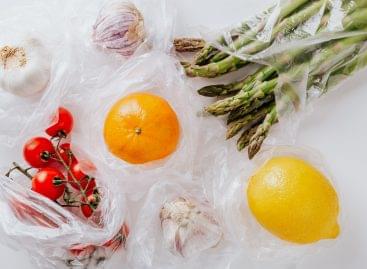 Degradable and compostable BIO plastic can be the solution to…
Read more >