Development work focuses on health and environmental protection
The Hungarian Mineral Water, Fruit Juice and Soft Drink Association represents more than 95 percent of Hungarian mineral water bottling companies and 90 percent of soft drink and fruit juice manufacturers. Member companies' output is approximately HUF 250 billion per year and they directly employ 4,000 people. General secretary Istvánné Bikfalvi told that in 2020 volume sales of mineral waters, flavoured waters, carbonated soft drinks, fruit juices and ice teas decreased by 8.2 percent from the 2019 level.
In 2021 sales have been fluctuating: in the 1st quarter only flavoured water and carbonated soft drink sales grew, and all other categories suffered a sales loss. In the 2nd and 3rd quarters, when HoReCa units reopened, sales increased – although they still haven't reached the pre-pandemic level. Compared with the same periods of 2019, in the 2nd and 3rd quarters of 2021 mineral water sales were 7 percent lower, flavoured water and carbonated soft drink sales were down 3 percent and fruit juice sales reduced by 3 percent on average.
Stricter regulation
Two important regulations have had an influence on the sector recently. On 3 July 2021 the government's new rules based on the European Union's single-use plastics (SUP) directive entered into force. Ms Bikfalvi explained what this meant: companies had to replace plastic drinking straws and drink cups with alternative materials. Another new regulation will apply from July 2023 in the domain of drink packaging. The general secretary told that the Hungarian Mineral Water, Fruit Juice and Soft Drink Association had already made sustainability pledges back in 2020 for a 10-year period, which concern the selective collection of drink packaging and using more recycled plastic as base material. By 2030 the association wants member companies to manufacture PET bottles from 50 percent recycled plastic.
In 2020 the government announced a scheme for introducing a return system for drink containers, which involves PET and glass bottles and aluminium cans. By using the new system more than 90 percent of drink packaging can be collected. Drink manufacturers and retailers spent a year with developing the methods for putting the return system plans into practice. They will send this concept to the decision-makers with the hope that soon Hungary will have one of the most efficient drink packaging return systems in Europe.
Drastic price increases entailed a revenue loss
Ms Bikfalvi also mentioned that ingredient prices started rising sharply this year – for instance energy prices more than doubled, and sugar and fruit prices elevated by 30-60 percent. PET is the most important packaging material, the price of which also doubled; shrink wrap prices soared by 80-90 percent. Drink companies suffered major sales revenue losses this year, because they were unable to sell their products to retailers at higher prices than originally agreed.
Reducing sugar content
While a few years ago sparkling mineral water had the biggest share in total sales, today still waters are more popular. The main innovation direction in the soft drink and fruit juice segments is calorie- and sugar content reduction, as consumer demand is growing for zero and low-calorie products. Members of the association voluntarily reduced the average sugar and calorie content of soft drinks and fruit juices by 43 percent between 2010 and 2020. In the same period the proportion of these products within total sales rose from 23 to 57 percent.
Educating consumers
The general secretary is of the opinion: in the next few years the most important task will be achieving waste-free packaging and changing consumer attitude so that this goal can be realised. Consumers need to understand that used packaging isn't waste but valuable secondary raw material, from which products can be made. To this end shoppers must learn to collect packaging waste selectively. In this educational work not only drink companies, but also the government and relevant authorities should take their part. //
The above article has also been published in Issue 2021/12-01 of Trade magazin.
Related news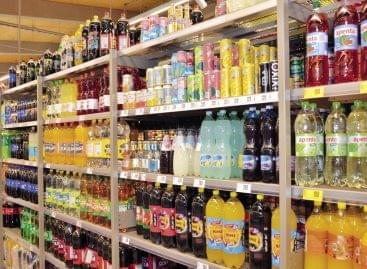 Ildikó Zubály, brand manager of Szentkirályi Magyarország told our magazine…
Read more >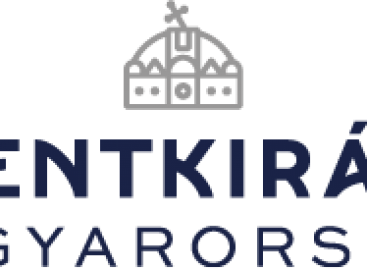 Our magazine interviewed Dániel Buzási, new country manager of Szentkirályi…
Read more >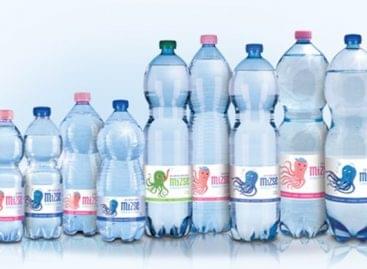 The majority of Hungarians would support it if the mineral…
Read more >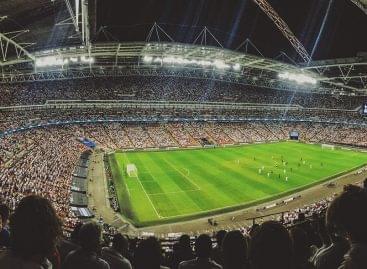 2021 was a year when the Olympic Games were held.…
Read more >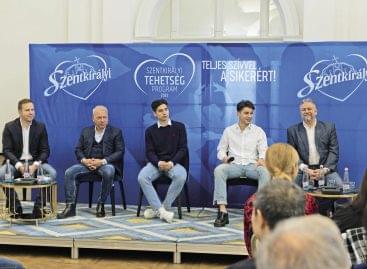 The Mastercard Sport Economy Index has revealed that Europeans are…
Read more >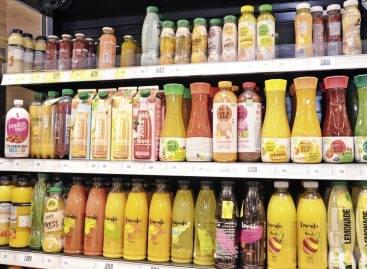 There are functional fruit juices, low-calorie functional waters and sports…
Read more >