The Consumer Goods Forum Global Summit focused on Resilience and Reinvention
The three days summit took place in Dublin on 20-23th of June and had as main focus issues of resilience and reinvention in the new era. Panels and discussions were carried out by leading professionals of the global food and retail industry.
A few ideas:
"A crisis reveals what you are… and what you are capable of." With this comment, Carrefour chief executive Alexandre Bompard captured the mood of the room at The Consumer Goods Forum Global Summit in Dublin – while businesses currently have to deal with countless, simultaneous crises, they are showing incredible dexterity in doing so.
In their opening address at the start of the day, CGF co-chairs James Quincey of Coca-Cola and Alibaba's Daniel Zhang spelled out the challenges facing retail and consumer goods firms at present, with economic instability, geopolitical tensions and a myriad of other global issues circulating at the same time.
A panel discussion on the need to migrate to a circular economy kicked off proceedings, with Dame Ellen McArthur calling for a re-evaluation of the 'value' of packaging, in order to drive meaningful change.
"There needs to be an incentive," she explained, calling on firms to "design things so that they have a value" – after all,  if they don't, "why are they even created?"
The opening day of the Summit also played host to a number of 'Fireside Chats' with leading retail and consumer goods representatives – with each being refreshingly honest in discussing the challenges in the marketplace.
As a key participant in the CGF's Collaboration for Healthier Lives coalition, McNamara called on those present to look at ways to "come together in a pre-competitive way" to address social health issues. "If we don't do it, and if we don't lean in as an industry, nobody else is going to," he noted.
Bompard, the CEO of Carrefour mentioned: a retailer established six decades ago on a hypermarket and supermarket model, which recently announced its willingness to transition to a digital-led, omnichannel operator. He explained, while others might see Carrefour's hypermarket estate, for example, as a disadvantage, he sees it as an "opportunity" – particularly as consumers increasingly embrace a myriad of shopping channels.
The Consumer Goods Forum Global Summit day two was about examining the ways in which retailers and consumer goods firms are adapting to an environment that is anything but normal. Ugur Samut, co-founder of Gorillas, a quick-commerce operator has shaken up the marketplace since it was founded just over two years ago. As he explained, while Gorillas has become a poster-child for quick commerce, it came about through plenty of trial and error. The "single most important" trait you can have as a startup is adaptability, he said – you have to "adapt, keep calm and move on."
The day also played host to a number of panel discussions, with a conversation on 'Macro and Micro Trends' seeing input from SPAR International, Bel Group, IGA and McKinsey & Company.
Understandably, inflation was a hot topic of discussion, but is not the be all and end all – as Bel Group's Cécile Beliot-Zind noted, "I believe we should talk less about inflation and more with our retailers on how we can create excitement and moments of pleasure and playfulness to provide to families."
Hani Weiss, CEO of Majid Al Futtaim Retail was next up for a Fireside Chat, explaining how the business has used data and technology to improve the customer experience, bolster sustainability and empower its workforce.
Closing out day two, delegates were introduced to the next generation of food fighters, with Christina Adane and Jacob Rosenberg of Bite Back 2023 joining Danone's Ayla Ziz and Ahold Delhaize's Frans Muller on the main plenary stage.
In one of the most thought-provoking presentations of the Summit, Adane and Roseberg, aged 18 and 17 respectively, issued some hard truths on the shortfalls in food marketing from a health perspective, and how young people are being programmed to eat unhealthily form a young age.
"We live under constant bombardment of junk food advertising," Rosenberg noted, calling on brands to "repurpose" their marketing spend to promote healthier options, rather than "cheap, ultra processed foods."
As they put it, the youth of today "have been left out of the conversation" around food marketing. In response, the CGF's Collaboration for Healthier Lives said that it is willing to engage with young people in order to change that dynamic.
Third day of the summit started with a Fireside Chat with Ken Murphy, chief executive of Tesco, who, to use rugby parlance, is seeking to 'take the ball and run with it' when it comes to encouraging shoppers to eat healthier and more sustainably.
Citing the unnerving statistic that childhood obesity rose by 5% during the pandemic, he noted that retailers have a responsibility to "create a movement" around eating healthier, educating consumers on-pack, in-store and via social media.
Guy Ryder, director general of the International Labour Organisation, has made regular appearances at CGF-related events in many years, and at the Summit he observed that while the industry had hoped to 'build back better' following the pandemic, the war in Ukraine and "triple whammy" crisis situation resulting from it has presented a number of roadblocks.
Worryingly, as he noted, the pandemic "exposed and made worse" inequalities in the international labour market, with child labour actually on the rise on a global level. Where there is willingness from governments, however, such issues can be addressed – Ryder spoke of the ILO's work with the government of Uzbekistan, which has led to child labour being completely eradicated from the cotton supply chain.
Following Brian O'Driscoll's upbeat message, the final word of the Summit went to The Consumer Goods Forum managing director Wai-Chan Chan, who quoted the singer Sting in encouraging those present to "do, do, do" (albeit without the 'da, da, da').
Next year's Global Summit will take place in Kyoto, Japan, from 6 to 9 June 2023.
ESM
Tags:
Alexandre Bompard
,
Bel Group
,
Brian O'Driscoll
,
Carrefour
,
Cécile Beliot-Zind
,
Consumer Goods Forum (CGF)
,
Daniel Zhang
,
Douglas
,
Global summit
,
IGA
,
James Quincey
,
Ken Murphy
,
L'Oreál
,
Laxman Narasimhan
,
McKinsey & Company
,
Noel Keeley
,
PepsiCo
,
Ramon Laguarta
,
Reckit
,
Spar International
,
Tesco
,
Ugur Samut
Related news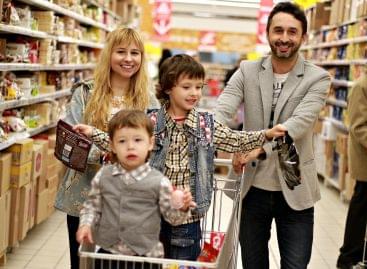 Tesco says goodbye to staffed checkouts as it prioritises self-service…
Read more >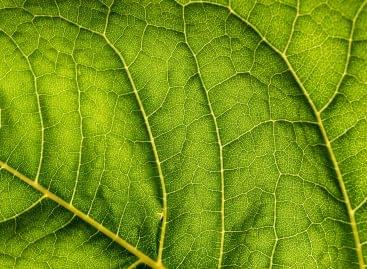 Tesco has become the first retailer in the UK to…
Read more >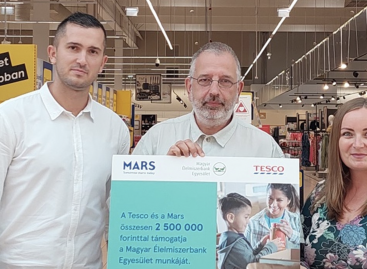 Thanks to their collaboration, Mars and Tesco support the work…
Read more >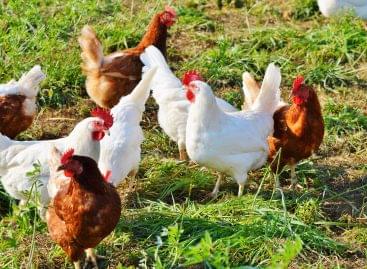 All 5,000 laying hens were killed in the Dutch egg-producing…
Read more >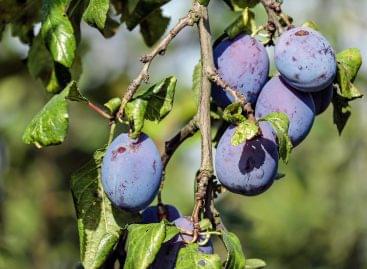 Due to low fruit prices, fruit growers are faced with…
Read more >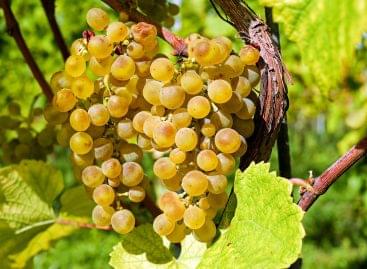 The estimates for the low grape harvest and the grape…
Read more >