25 years in partnership, for the trust of Hungarian consumers
Sales director György Sóskuti and communication and marketing director Mónika Szilva from Nestlé Hungária Kft. talked to our magazine about the guidelines which have shaped the company's work in the last 25 years and will influence their strategy in the near future. Nestlé brands can be found in nine out of ten households, but in addition to innovation, the company is also active in the CSR domain and in teaching consumers about healthy eating. Ms Szilva told: for Nestlé nutrition, health and wellness are in the centre of attention. Since Nestlé products are eaten and drunk basically from the moment of birth, creating a balanced and healthy diet for people is an absolute priority for the company. The communication and marketing director added that in manufacturing food products the quality of ingredients is just as important as modern technology and constant innovation. This year the company also created an interactive 'playground' – typically in shopping centres – where Nestlé presents its achievements to families in a playful way.
Mr Sóskuti pointed out that not only the company's food products represent the highest quality, but also their services, offered to both consumers and partners. For instance Nestlé has entered into cooperation with Spar, within the framework of which they work together in the fields of digital communication and consumer education. Nestlé is also one of the main sponsor's of the Spar marathon. Creating shared value is of utmost importance for the company and the Nestlé Needs YOUth programme helps young people to find a job. With the 'Best Partner to Fresh' programme they urge consumers to use Maggi products in combination with fresh ingredients – as part of the programme, in shops Maggi buyers received Hungarian cucumber as a gift, courtesy of Tündérkert Kft.
Mónika Szilva called our attention to the fact that all Nestlé products are manufactured to suit regional taste, even coffee and chocolate. They do a lot of research in order to serve consumer needs as well as possible in every country. Good examples of this are the summer coconut version of Nescafé and hot Maggi stock cube. György Sóskuti opines that NESCAFÉ Dolce Gusto is going to be one of the company's flagship products: sales grow by more than 30 percent year after year. The company forecasts that sales will double in the next two years. Nestlé Hungary also cooperates with Hungarian retail chain Coop, popularising Hungarian flavours together by using Hungarian brands. At the moment Nestlé products are manufactured in three Hungarian factories, by more than 2,000 employees. In the last 25 years Nestlé invested HUF 80 billion in Hungary.
The company pays just as big an attention to its employees as to the quality of its products. They make sure that everyone has a safe work environment and can do every task in 8 hours. Workers participate in training programmes to learn about the basics of nutritional science and the latest results. Nestlé Hungary would also like to see the society change, this is the reason why they developed the Nutrikid educational materials for schools or started the 'GYERE Szerencs' programme, in cooperation with the Hungarian Dietetic Association (MDOSZ). Nestlé can be successful because shoppers trust it and the company forms part of their life.
Coffee connoisseurs across the world prize Costa Rica's gourmet beans,…
Read more >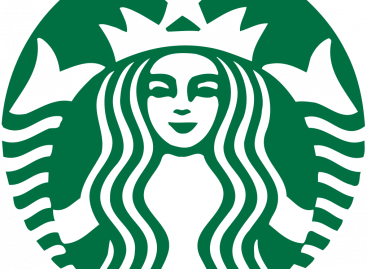 Starbucks Corp. is taking its store concept for the deaf…
Read more >
The Magnesia product line is expanded with a portfolio of…
Read more >