Magazine: Packaging going greener
According to Levente Szabó, sales and marketing director of DS Smith Packaging Hungary, the region's economic upturn has created growth opportunities in the packaging industry. Packaging materials are changing, due to the growing popularity of e-commerce, an increasing need for environmentally conscious operations and the intention to automate the packaging process.
György Kolozsvári, sales director of printing company STI Petőfi Nyomda Kft. has experienced a stronger need from partners for added value in packaging solutions, from special films to hidden security features.
Zsolt Miklós, managing director of corrugated board manufacturer Rondo Hullámkartongyártó Kft. talked to our magazine about raw materials coming from renewable sources becoming more and more popular, e.g. paper packaging gaining ground to the detriment of plastic solutions. Not having enough workers is a problem in the packaging industry as well.
We learned from Imre Hopka, the owner of Wanapack Papírfeldolgozó Kft., that prices are at a historic high. Processing companies have to cope with this situation. At the same time the market is going in the direction of lighter products, which means lower environmental protection product fees too.
Attila Fazekas, managing director of Box Print – FSD Packaging Kft. talked to Trade magazin about the changes caused by the GDPR regulation, which affected both their CRM system and HR databases. However, changes in the regulation were a great occasion to review and improve their processes.
Árpád Keskeny Jr., managing director of Keskeny és Társai 2001 Kft. highlighted the fact that many changes had occurred in the last few years – from consumers turning more health conscious to the efforts made for a more sustainable production – and these had an influence on Hungary's packaging production too. He added that partners now pay more attention to ask for packaging designs that communicate the values of their products.
Wanapack Papírfeldolgozó Kft.'s representative told that standardised solutions are the past now: partner needs are served in a customised fashion. The company's view is that it is increasingly important for discount supermarkets to use stylish collective packaging solutions on store shelves. Box Print – FSD Packaging Kft.'s experience is that duo- and triopcak solutions are pushing forward in certain segments, while in others product manufacturers are opting for smaller designs. The key to success is continuous experimentation with packaging and logistic cost optimisation, monitoring changes in target group needs all the time. Keskeny és Társai 2001 Kft.'s managing director pointed it out that shoppers also want products bought online to have nice packaging. This creates new challenges for packaging designers. What is more, packaging not only must impress consumers, but also make them be loyal to the given brand. As far as DS Smith Packaging Hungary sees it, partners want packaging designs to be cost-efficient and well-performing. The gist of the group's new strategy, which is called PACE, is that instead of square metre/weight specifications they define the performance of the packaging design.
Zoltán Tóth, the head of STI Petőfi Nyomda Kft.'s product innovation division told our magazine that demand had increased for light, cost-efficient and customised size boxes. One of the top priorities has remained to be product protection, even more so as a growing quantity of products is now taken to shoppers by parcel delivery companies. Partners often want special shapes too – this differentiates the product on store shelves better. RONDO Kft. opines that packaging needs keep changing and the company is ready to react to these changes all the time. They also make sure that the designs that they offer to partners are FSC-certified.
Zsuzsanna Zsebő, senior marketing associate of Dunapack Kft. talked to us about how they – in cooperation with partners – want to transform multi-component packaging solutions into single-component collective and transportation packagings. She added that due to the kraftliner shortage, they started to substitute primarily cellulose-based products with 100-percent recycled raw material in making corrugated board. DS Smith Packaging Hungary's sales and managing director spoke about the launch of their PaPillOn product range, which includes an innovative fibre pallet, a container and a top deck – all of them are made from recycled paper. Production by Rondo Hullámkartongyártó Kft. practically fully complies with the requirements of the circular economy: they sell manufacturing waste as raw material, and the paper made from this is used to manufacture new products. Other waste is also collected selectively and given to waste management specialists. STI Petőfi Nyomda Kft. manufactures in accordance with the standards of the ISO 14001: 2015 environmental management system. Their energy utilisation meets the ISO 50001 criteria, and they can also make FSC- and PEFC-certified packaging designs. Everything Keskeny és Társai 2001 Kft. does meets the ISO 14001 environmental protection requirements. In January 2011 they acquired the FSC certification and in 2015 they became PEFC-certified. Wanapack Papírfeldolgozó Kft. made the observation that both packaging companies and product manufacturers like economical solutions that are also environmentally friendly. If the top stakeholders are willing to spend a little more on packaging, there will be a smaller burden on the environment.
Mr Kolozsvári: last year STI Petőfi Nyomda Kft. bought two new machines and now they nearly use 30. One of the new machines is able to provide basically any surface with lacquer coating. Mr Hopka: Wanapack focuses on small- and medium-volume individual orders, offering full collective and transportation packaging services. There are also superlight, 0.5-5kg paper pallets which can be loaded up the several hundred kilograms. Mr Szabó: from this September DS Smith offers the augmented reality (AR) technology to partners in their PackRight Centre in Budapest – this can be used to place packaging concepts in real-life usage environments. Ms Zsebő: Dunapack Kft. can enter the partner's production process at the very beginning of the planning. Packaging solutions are designed especially for the machines of partners, by this cutting costs and utilising workforce more efficiently. Mr Keskeny: Keskeny és Társai 2001 Kft. plans to install production lines in the near future that ensure the greatest efficiency and continuous high quality in production. They make several designs for cosmetics and food companies. Mr Miklós: Rondo Hullámkartongyártó Kft. specialises in designing, manufacturing and selling corrugated board products, plus doing the related customer service work for partners, too. At the moment they are busy increasing their production capacity.
Related news
Organic plastic instead of plastic
Miklós Nagy, secretary general of the Hungarian Association of Packaging and Materials Handling (CSAOSZ) told our magazine that the main demand from companies is to have packaging designs that are lighter but have the same technical parameters as before – this is because most packaging solutions are priced according to weight. At the moment plastic is the most widely used packaging material with foods and sliced products, but this can change: on 24 October the European Parliament gave a green light to imposing stricter regulation on throwaway plastics.
We learned from François de Bie, president of European Bioplastics (EUBP) that organic plastics make it possible to manufacture more sustainable packagings for many products.
STARFOL Plusz Kft. started popularising and selling organic plastics in Hungary 10 years ago. From this year the company's own YAMA product range not only targets B2B customers but also consumers. Managing director Mónika Hindiné Ódor told: at the moment the organic plastic packaging products that they market come from import, but they hope that the growing popularity of these will lay the groundwork for Hungarian production.
___________________________________________
Indian packaging giant in Hungary
Indian company Flex Films is building a flexible plastic packaging material factory in Rétság. The investment is worth HUF 23 billion and from this sum the government's contribution is HUF 2.8 billion – Minister of Foreign Affairs and Trade Péter Szijjártó announced at a press conference on 21 November. Flex Films will create 170 new jobs in Rétság; after the one in Poland this is going to be the company's second factory in Europe.
___________________________________________
They want less plastic waste

On 24 October the European Parliament gave a green light to new, stricter rules for the reduction of plastic waste in the EU, which would ban plastic cutlery, drinking straws, cotton buds, etc. In addition to this, members states would also have to cut down on the usage of single-use plastic items by minimum 25 percent – these include boxes in which sandwiches, fruits, vegetables and pastries are sold. By 2025 at least 90 percent of PET drink bottles will have to be recycled.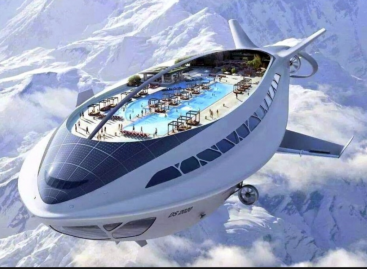 As a result of Coronavirus (COVID-19), almost 60% of consumers…
Read more >
A national irrigation pilot program will be launched on the…
Read more >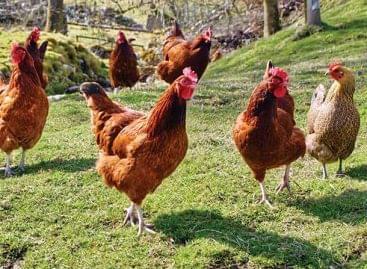 The bird flu epidemic will not cause a substantial shortage…
Read more >