An abundance of new products in the healthy food market
There are still much fewer health-conscious consumers in Hungary than in Western Europe, but the selection healthy foods is growing. According to Fatime Bánkúti, marketing manager of Omega Bázis Kft., Hungarian-made organic foods have their market in Western Europe, but in many cases these products leave the country unprocessed. Krisztina Bódi, marketing director of Kometa '99 ZRt. told us that sales of their products are growing as more and more consumers try to live a healthy life, and because many people have some kind of food allergy or intolerance.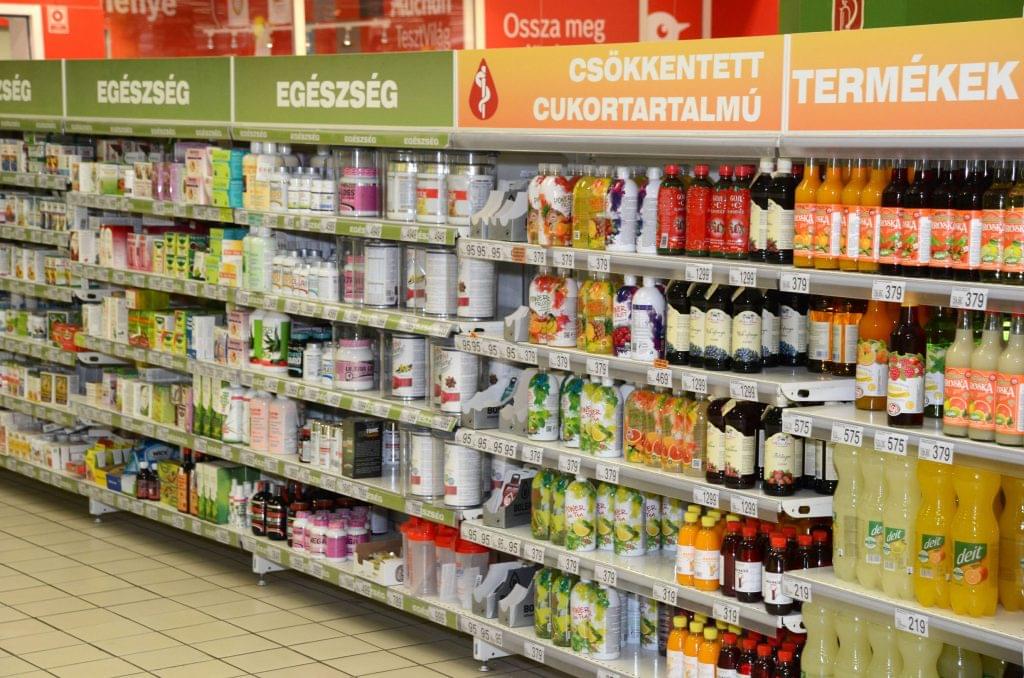 Naszálytej Zrt.'s special products serve the needs of lactose- and milk protein-sensitive consumers, and of those who eat organic products. Sales and marketing manager Katalin Péter told our magazine that they have been innovating in the Magic Milk lactose-free range for 20 years. They also offer the Toffini tofu range and Zöldfarm organic products. Márton Csere, marketing manager of Nyírfacukor Kft. revealed to us that transparency has become more important in the areas of production and product components.
Olga Pavlova, managing director of Detki Biscuit Kft. spoke to Trade magazin about how diverse the target group of functional products is. While the elderly or consumers suffering from diabetes are very price-sensitive, highly qualified health-conscious consumers are willing to pay more for quality and reliability – this is why Detki offers biscuit products in every price segment. Glatz Hungary Kft.'s experience is that it doesn't matter how high the price is, if a person needs special products because of health reasons, they will buy it – said marketing manager Rita Habuda-Salyámosy. She talked to us about the company's Finn Crisp bread product, from which one slice only contains 22 calories.
Many consumers are looking for sugar substitutes. Viktória Kürti, brand manager of DunaPro opines: those consumers are more price-sensitive in this domain who must quit sugar because of health reasons. The perfect choice for them is Pötyi: these tablets perfectly substitute sugar in cold or hot drinks, while Pötyi powder is good for cooking and baking. Canderel products are typically selected by those consumers who don't want to eat sugar because of 'wellness' reasons.
It is important for Naszálytej Zrt.'s Magic Milk brand to shape the product portfolio based on constant customer feedback. In addition to the basic dairy products, 8 years ago they also started offering a Magic Milk lactose-free cottage cheese dessert. Today they make lactose-free iced coffee and four different fruit yogurts too. The latest innovation appeared on store shelves this April: Magic Milk Kaukázusi Kefir stands alone in the Hungarian market, as there is no similar product.
Detki Biscuit Kft. is one of Hungary's biggest biscuit companies. In 2012 they launched the Lurkó range, which targets children and consists of products that contain vitamins and various minerals. Detki Organic Baby Biscuits are a healthy snack for the smallest ones. The company's Oat Dream product debuted in 2011 and its main target group is young consumers. This product range earned the Hungarian Product Grand Prize recognition. Detki offers a cereal containing bar, called Mesefit, for very busy days. Sugar-free biscuits are made for consumers living with diabetes.
Omega Bázis Kft. is the distributor of the ABY brand. The company's latest innovation direction is natural and gluten-free snack products. They created the recipes for these in cooperation with the food researchers of an Italian university. The new products are also special because their taste is very similar to that of traditional snacks. This spring the company put the ABY Organic milk thistle-linseed oil on the market. In order to offer more gluten-free products, last year they introduced three types of flour, which exclusively contain natural ingredients. The company realised a EUR 1-million investment in production, so that they can manufacture more gluten-free products, e.g. breads, baguettes, rolls and pizza bases.
Glatz Hungary Kft. focuses on Emco muesli, fruit and nut bars. These are ideal for today's lifestyle as they can easily be eaten on the go, plus they don't contain gluten either. They offer a large selection of products, for instance in the fruit bar category there are 100-percent fruit products and there are products combined with cereals. The company is now busy reducing the sugar content of nut bars. Finn Crisp rye crackers only contain 7 calories. Kometa '99 ZRt.'s Mindennap finom! products are made using fresh meat only. In the Oven Baked product range they now also produce chicken and turkey ham.
DunaPro has launched two new Canderel products recently, Sucralose tablets and Sucralose powder. Canderel also manufactures aspartame- and stevia-based sweeteners. Sucralose is the only sugar-based sweetener that contains no calories. Its taste is very much like sugar's and its structure is incredibly stable. Nyírfacukor Kft.'s main profile is manufacturing natural, tasty and healthy products, using modern technology that ensures constant good quality. They produce wholemeal-flour, no-sugar wafers. Their Panna cream pudding mixes are also very popular. In the near future they plan to come out with new flavours and smaller products in the snack category.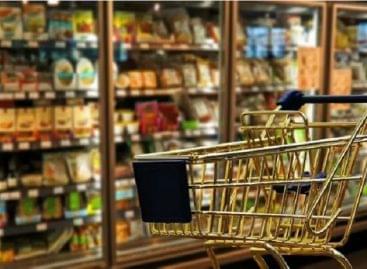 In November, consumer prices were on average 7.4 percent higher…
Read more >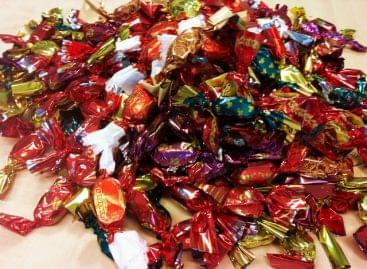 According to the consumer protection study commissioned by the Ministry…
Read more >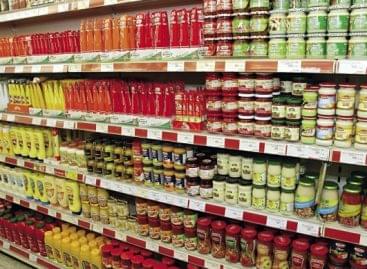 In November, inflation rose by 0.9 percentage points and core…
Read more >