Magazine: Which trade fair to choose in 2018?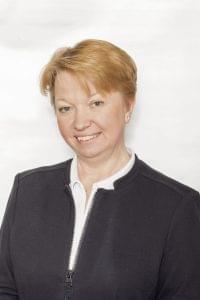 Szilvia Máté
managing director
BD-Expo
From the trade exhibitions of 2018 Szilvia Máté, managing director of BD-Expo Kft. recommends the following to the readers of our magazine.

 EuroCIS – 27 February-1 March 2018, Düsseldorf
The retail informatics and security trade fair presents the latest technologies, products and services to trade visitors. In the IT section the focus is on mobile solutions, cash register systems and online retail, while in the security technology pavilion theft protection, IT- and building security are in the spotlight.

 SALIMA – 27 February-2 March 2018, Brno
SALIMA, the region's biggest food fair will be held in Brno for the 31st time in 2018. Last time, in 2016, there were 800 exhibitors (7 from Hungary) and almost 30,000 trade visitors from 29 countries. Packaging trade fair EMBAX will be organised together with SALIMA.

 ProWein – 18-20 March 2018, Düsseldorf
No less than 6,500 wineries are expected to show up in Düsseldorf at ProWein, the most important trade fair of the wine and spirits industry. The Hungarian Tourism Agency (MTÜ) will be there with a collective stand, where 20-25 Hungarian wineries will present their products. In the spirit section there will also be a collective Hungarian stand (courtesy of the Agricultural Marketing Centre (AMC) and the National Council of Pálinka), where pálinka will be the star product. ProWein's special features will include the Champagner Lounge, Organic World and tasting zone Mundus Vini.

 FHA – 24-27 April 2018, Singapore
FHA is Asia's biggest food show, where last time nearly 3,200 exhibitors presented their products and services to 72,000 trade visitors from 106 countries. Hungary was represented by 9 companies. In 2018 AMC will take part in FHA with a collective Hungarian stand.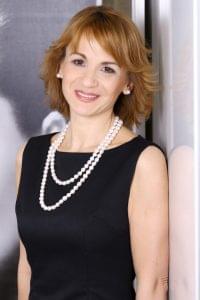 Márta Kakuk
official representative in Hungary
Koelnmesse
From the trade exhibitions of 2018 Márta Kakuk, the official representative of Koelnmesse in Hungary recommends the following two to the readers of our magazine.

 ISM – 28-31 January 2018, Cologne
The world's leading trade fair for sweets and snacks, which successfully combines impulses with innovations. A perfect place for establishing new business relationships and for checking out the world's biggest private label sweets and snacks selection. ISM is organised together with ProSweets Cologne, the international supplier trade fair for the sweets and snacks industry – ISM represents the entire industrial value chain.

 Anuga FoodTec – 20-23 March 2018, Cologne
Anuga FoodTec is the most important driving force of the international food and beverage industry. It is the only trade fair in the world that covers all aspects of food production. Resource efficiency will be the primary focus of Anuga FoodTec 2018. Exhibitors will be presenting a variety of solutions for strengthening competitiveness and reducing the use of energy, water and food in production.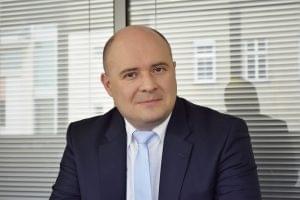 László Daróczi
managing director
Agricultural Marketing Centre
László Daróczi, managing director of the Agricultural Marketing Centre recommends the following trade exhibitions to the representatives of the FMCG sector.

 Prodexpo – 5-9 February 2018, Moscow
In 2018 the 25th Prodexpo will take place. Last time on an area of more than 50,000m² 2,188 exhibitors from 58 countries showcased their latest innovations to 61,352 trade visitors – 82 percent of the latter were in decision-making positions at their companies. In today's conditions that make trading with Russia rather difficult, AMC's efforts to take 10-12 Hungarian companies to Moscow are very important.

 Gulfood – 18-22 February 2018, Dubai
The last Gulfood hosted nearly 5,000 exhibitors from 120 countries on an area of 100,000m², to the delight of 95,000 trade visitors. Gulfood serves as a gateway to the markets of the Middle East and Asia. Exhibitors watch out: there is little chance for success without a Halal certification! AMC will be present with a 156m² stand for 18-20 Hungarian exhibitors.

 PLMA – 29-30 May 2018, Amsterdam
PLMA is a trade exhibition that specialises in private label products. In comparison with other fairs, it is an added value that exhibitors and visitors receive each other's name and contact data in advance. At the last PLMA on 40,000m² there were 1,810 exhibitors from 67 countries in the food section. Usually many Hungarian companies are represented and there will be 16 firms at the collective Hungarian stand.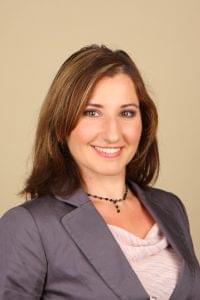 Tünde Simon-Lutring
German-Hungarian Chamber of Commerce and Industry
Tünde Simon-Lutring from the German-Hungarian Chamber of Commerce and Industry (DUIHK), the representative of trade shows held in Berlin, calls attention to the following trade fairs.

 Internationale Grüne Woche – 19-28 January 2018, Berlin
Internationale Grüne Woche is a one of a kind food, agriculture and gardening trade fair and global forum. On an area of 118,000m² 1,550 exhibitors introduce their products to 440,000 visitors. Categories: flavours of countries – meats and sausages – spices, herbs and teas – fresh products and fruits of the sea – wine, champagne and beer – organic produce – gardens – agricultural products – farm experience – domesticated animals – fishing and hunting.

 FRUIT LOGISTICA – 7-9 February 2018, Berlin
International fruit and vegetable trade fair FRUIT LOGISTICA welcomes more than 60,000 high-ranking trade visitors from 130 countries year after year. Everyone is represented from the supply chain, from farmers to retailers. 90 percent of exhibitors and 80 percent of trade visitors are international. Main categories: fresh fruits and vegetables, convenience products, organic and fair trade products, nuts and dried fruits, fresh herbs and spices, flowers, packaging, warehousing, e-ticketing, transportation, storage, machinery, recycling and IT solutions.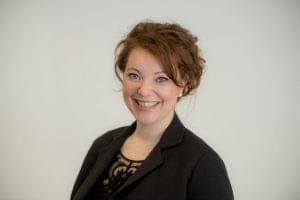 Zsófia Grabovszky
German-Hungarian Chamber of Commerce and Industry
Zsófia Grabovszky from the German-Hungarian Chamber of Commerce and Industry (DUIHK), the representative of trade shows held in Nuremberg, calls attention to the following trade fairs.

 BIOFACH / VIVANESS – 14-17 February 2018, Nuremberg
BIOFACH is the biggest organic food trade fair in the world. Ten years ago the organisers decided to hold the event together with organic cosmetics trade exhibition VIVANESS. At the 2017 BIOFACH/VIVANESS 2,800 exhibitors showcased their products to nearly 52,000 visitors. Next year the fair's main topic will be 'Next Generation'.AMC will be present with a collective stand for 15 Hungarian companies.

 FachPack – 25-27 September 2018, Nuremberg
The international packaging technology trade fair will be organised using a new concept, in order to make it easier for visitors to find what interests them the most. FachPack will focus on the latest trends such as digitisation, industry 4.0, automation, new consumer und user habits. In addition to the PackBox forum, a TechBox forum will also be part of the programme.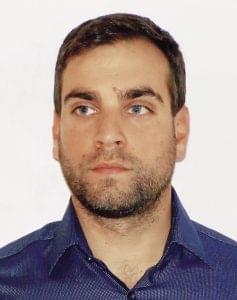 Ábel Kuncz
head of Hungarian representation
MacLine
Ábel Kuncz, the head of MacLine Kft.'s Hungarian representation recommends the following trade fairs.

 Alimentaria – 16-19 April 2018, Barcelona
Alimentaria is Europe's second biggest food-themed trade exhibition, which will take pace with the participation of nearly 4,000 exhibitors next year. In 2016 no less than 140,524 trade visitors went to see the latest products on a floor space of 83,000m². Alimantaria's main themes will be: The multiple foods sector, Expoconser, Intervin, Intercarn, Interlact and Restaurama.

 Hotelympia – 5-8 March 2018, London
Hotelympia is the United Kingdom's No.1 trade fair for the Horeca sector. Every second year the exhibition attracts 26,000 trade visitors, from which more than 9,000 are purchasers with a budget above GBP 100,000. The four themes of the event are called Equip, Inspire, Connect and Nourish.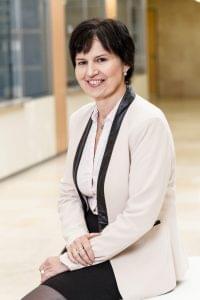 Klára Tihanyi
director
Sirha Budapest
Klára Tihanyi, exhibition director of Sirha Budapest would like Hungarian market players to keep the following trade shows in mind.

 Sirha Budapest – 7-9 February 2018, Budapest
Food and Horeca trade fair Sirha Budapest will be organised for the third time at the HUNGEXPO Budapest Fair Centre. In 2016 there were 374 exhibitors from 19 countries and their products and services were introduced to more than 20,000 trade visitors (58 percent of these were decision-makers). The event's programme includes the Hungarian final of Bocused'Or and the Sirha Budapest Dessert Competition.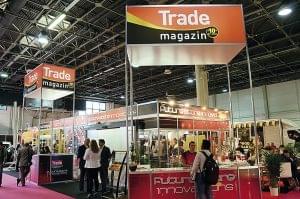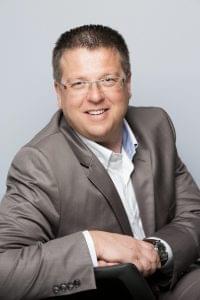 Nicolas Trentesaux
network director
SIAL
Nicolas Trentesaux, SIAL network director recommends the following trade show to Hungarian businesses.

 SIAL Paris – 21-25 October 2018, Paris
At the last SIAL Paris, held in 2016, more than 7,000 exhibitors were showcasing their products and services grouped into 21 sectors, and 85 percent of them came from abroad, from 105 countries. In 2018 'cuisine moderne' will be in the centre of attention at SIAL Paris and the event's patron will be none other than Yannick Alléno, one of the world's best chefs. Following a successful initiative launched in 2016, SIAL Paris will promote emerging food sectors with designated areas: this year, the organic and diet zone will take pride of place, alongside the gourmet sector. //
Related news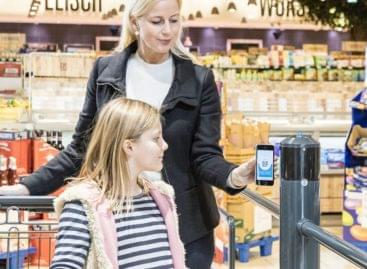 Sorry, this entry is only available in Hungarian.
Read more >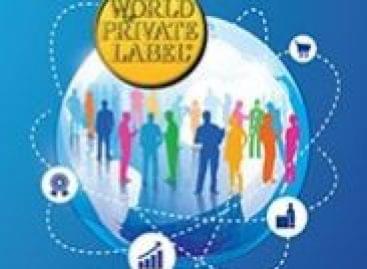 The Private Label Manufacturers Association announces that its PLMA 2021…
Read more >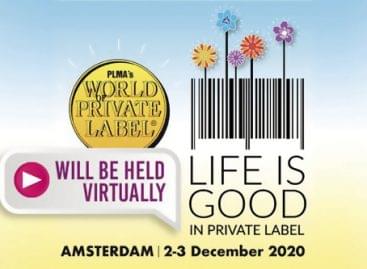 On 1-4 December 2020 the Private Label Manufacturers Association (PLMA)…
Read more >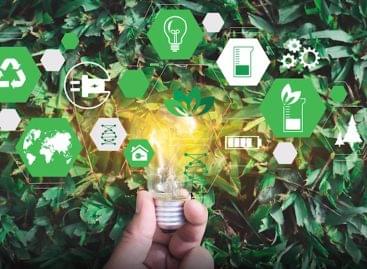 Sustainability has been the retailers' concern for years and how…
Read more >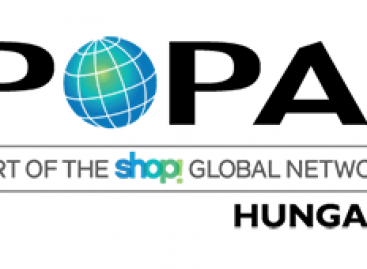 POPAI Hungary Organisation has organised the POPAI Student Design Awards…
Read more >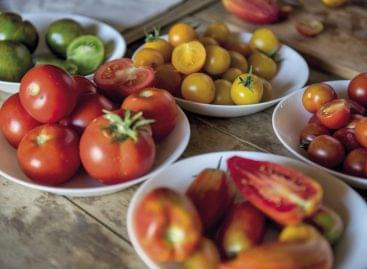 Tomato is one of the most popular cooking ingredients, which…
Read more >