Magazine: Technology boom predicted in the logistics market
One of logistics companies' most important objectives is increasing their efficiency, and they try to achieve this goal by introducing automatic and semi-automatic systems in many areas.
According to the experts of Raben Trans European Hungary Kft., thanks to the good economic environment several small- and medium-sized companies have appeared in the markets and sales of companies with a global presence have been growing, too. Due to this volume growth trend, the majority of the transportation capacity that is available in the market is utilised by companies that realise export sales – informed sales manager Gábor Molnár.
Zsolt Barna, managing director of Waberer's-Szemerey Logisztika Kft. informed us that more and more partners show demand for transportation services realised by electric vehicles. He added that there is a lack of warehouse capacity in the Hungarian market at the moment, which increases the value of well-working logistics systems even further.
Zoltán Bándli, managing director of DHL Express told Trade magazin that e-commerce is going to be the driving force of the world's economic growth. He called attention to the fact that today about 8 percent of retail sales are realised online in Europe, but by 2025 this proportion is expected to reach 30 percent in emerging countries and 40 percent in developed ones.
Edit Harangozó, managing director of RBT Europe is of the opinion that warehousing practises are changing in Europe: formerly logistics companies invested a lot of money in building warehouses, but today they prefer renting warehouse space and invest their capital in development.
Mónika Szerencsiné Agócs, owner and managing director of SZAM SPED Kft. talked to us about the growing number of market players, which trend entails the access to a wider range of services – this puts smaller logistics businesses in a rather difficult situation. She added that the introduction of the road toll system in Hungary has made freight forwarding costs bigger.
Nikoletta Kiss, freight forwarder manager of Palmsped Cargo 2009 Kft. reported the news that there are more and more goods to transport, both in the Hungarian market and at international level. She believes that the majority of logistics service providers have realised by now that it is best for them if they specialise or offer service packages to partners. The introduction of the National Axle Weighing System (TSM) guarantees that no truck is overloaded in Hungary.
József Varga, managing director of K és V Nemzetközi Fuvarozó Kft. opines that the Electronic Public Road Trade Control System (EKÁER) creates an extra administrative cost in road transport. His company helps partners manage all affairs related to using the system.
Galambos Trans Kft.'s strategic director Gábor Szalay is of the opinion that one of the most important challenges in the sector is increasing efficiency. The company has equipped trucks with an integrated control system (which runs on tablet computers) that makes all information available quickly, at the same place and in a structured fashion. Ms Szerencsiné Agócs told that logistics service providers need to be present in more fields these days. Mr Bándli talked to our magazine about the decreasing number of online shops offering free home delivery. It seems that the focus tends to be more and more on the quality and the speed of the delivery.
Mr Barna explained to us that as the stock level of retailers keeps shrinking, the need for more frequent deliveries is on the rise. This means that fewer goods are transported at the same time but the orders of retailers are increasingly complex. Mr Molnár reckons that in the short and medium term industry 4.0, robotics and technologies that require little materials handling will constitute the biggest challenge for the logistics industry. Special delivery needs of partners force freight forwarders to rethink their transportation practices.
Mr Varga told our magazine that in addition to the constant need for recruiting new workers, there aren't enough workers in logistics centres and this makes the truck unloading periods longer; consequently, transportation costs are rising as trucks are standing still longer. Mr Szalay called our attention to the fact that logistics companies had to increase salaries considerably in 2017-2018, in order to stay competitive workforce-wise in the market. Ms Kiss believes that the biggest problem is that there aren't enough drivers. Good drivers can add a lot to the logistics process. Ms Harangozó also talked to our magazine about the lack of drivers. What can be the solution to this problem? On the one hand, automation, on the other hand paying more to workers.
Waberer's-Szemerey Logisztika Kft. offers 4PL solutions to FMCG partners. They provide a 360-degree service from transporting production ingredients to factories to delivering the products to customers; activities include different kinds of added value warehouse services. The company's WMS system connects to the various business management systems of partners via an interface. Raben Trans European Hungary Kft. offers complex logistics services, including warehousing at different temperatures, packaging, labelling, domestic and international distribution. The company's most popular service is the international and domestic collective transport of goods. Last year they developed a B2C solutions tailored to the needs of a given partner.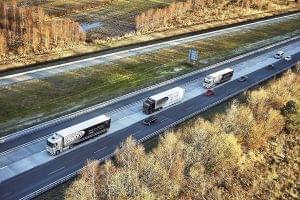 Express air freight dominates in the DHL Express portfolio – with this they can reach partners within 24 hours in almost every part of the world. In 2017 the company opened their 13,000m² logistics centre in the Budapest Airport Business Park, where there is a state-of-the-art automatic sorting system that makes parcel processing three times faster. In early 2018 they made DHL Express service available to ShopRenter partners. SZAM SPED Kft. specialises in domestic and international freight transport. They are constantly in touch with several hundred enterprises, so they can make a truck available for an urgent delivery in just 3 hours. The company is tracking vehicles 24 hours a day and keeps informing partners about changes in delivery time if necessary.
RBT Europe is a member of two networking organisations. The company regularly conducts surveys to find out which services suit partner needs the most. At the same time they also make sure that RBT Europe's subcontractors are satisfied too. This year the company started using new software for tracking logistics processes. K és V Nemzetközi Fuvarozó Kft. has several partners in the FMCG sector, offering complex logistics services to them. They have a cloud-based warehouse management and inventory management system, with the help of which partners receive real-time data on what is happening in the warehouse. Palmsped Cargo 2009 Kft. works with more and more partners that commission them with shipping consumer goods from abroad to Hungary or with taking products abroad. They do the international freight transport of excisable products, e.g. alcoholic drinks and other food industry products in an increasing number of cases. Many of the company's services can save time for partners. //
Related news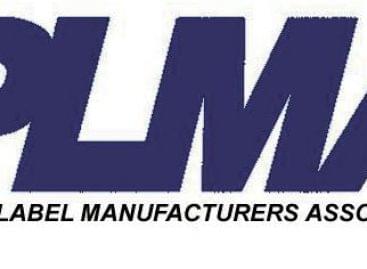 Lidl takes transportation into its own hands Lidl has bought…
Read more >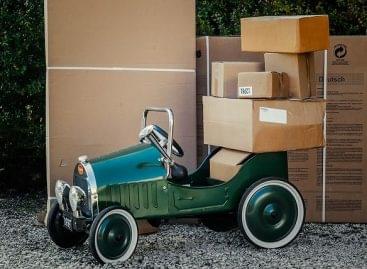 The shipping industry was one of the big winners of…
Read more >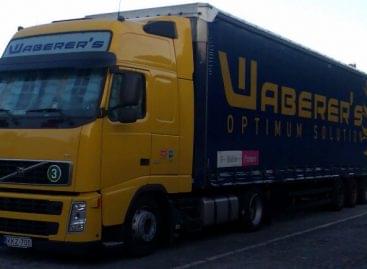 Last year, Waberer's closed-end EBIT (earnings before interest and income…
Read more >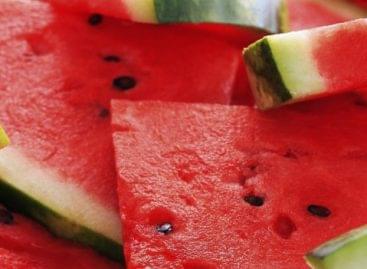 Sorry, this entry is only available in Hungarian.
Read more >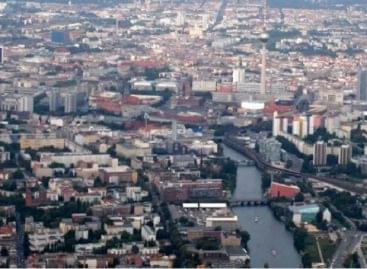 Sorry, this entry is only available in Hungarian.
Read more >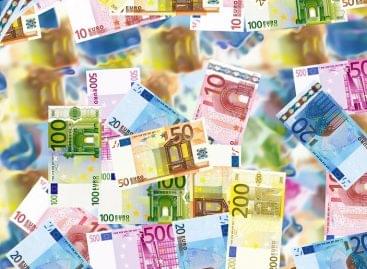 Sorry, this entry is only available in Hungarian.
Read more >