Magazine: A meeting point
Preparing for Sirha 2018, our magazine interviewed László Könnyid, president of the Hungarian Hotel and Restaurant Association (MSZÉSZ).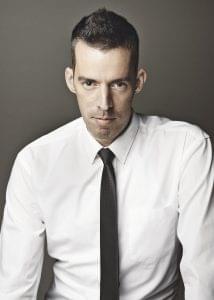 László Könnyid
president
Magyar Szállodák és Éttermek Szövetsége
– In addition to being a nationwide interest representing organisation, MSZÉSZ is also a regional organisation, so directors from Budapest will definitely have a meeting in connection with the trade show.
– We got closer to each other, because the industry is suffering from a workforce shortage, therefore it has to be more open to new technologies and alternative solutions.
– There is a huge gap: besides high-level gastronomy, we need to work hard on every aspect of developing the so-called classic restaurant services. My view is that it is also important to make progress in what hotel restaurants have to offer, too.
*
At the autumn meeting of MSZÉSZ – held in Hunguest Hotel Béke, Hajdúszoboszló, on 22-23 November – gastronomy co-president Zoltán Hamvas spoke about the results achieved in the last 8 months by the association's new presidency. He told that a set of criteria have been laid down in order to improve the quality of hotel restaurants. The president opined that the cooperation with the Pannon Gastronomy Academy is more important than getting new MSZÉSZ members. //