The virtual pillars of warehouses
SSI Schäfer's experience is that in the last few years competition was getting stronger in the market of logistics service providers. It is more and more important to make the latest stock information available to partners all the time. In this Schäfer's SAP-compatible Wamas software can be of great help. Gábor Molnár, senior consultant of the company told that another important factor is the lack of workforce. It is key for partners to have their own resources too for parameterising their systems.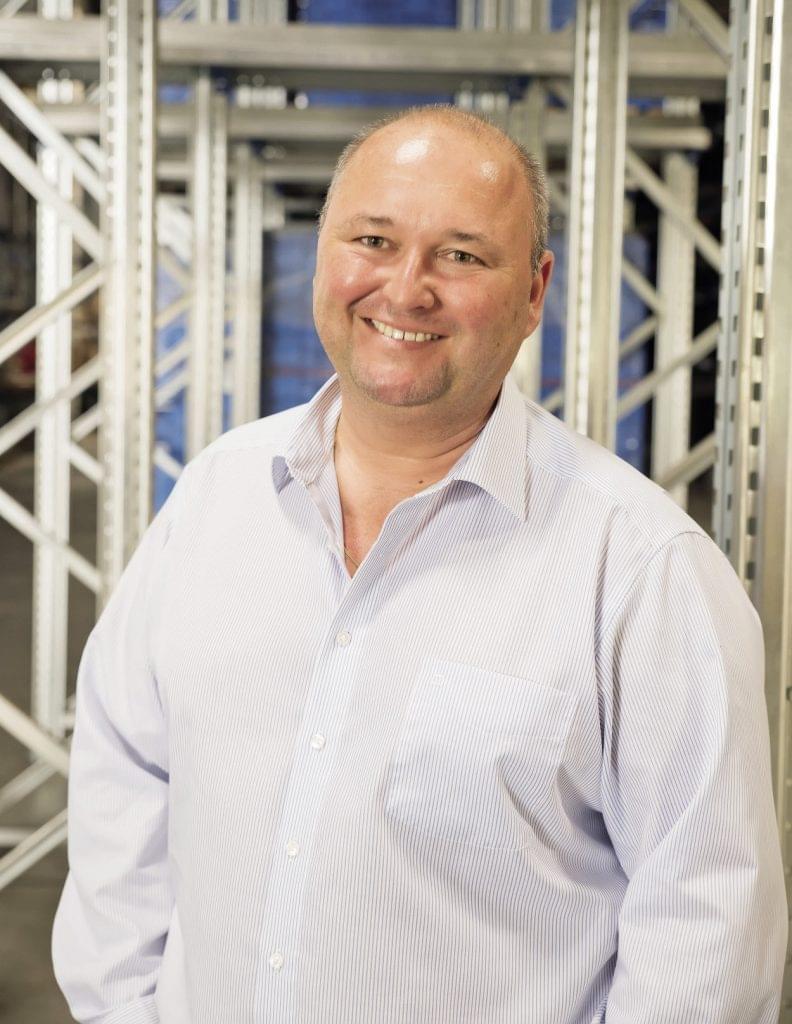 Gábor Molnár
senior consultant
SSI Schafer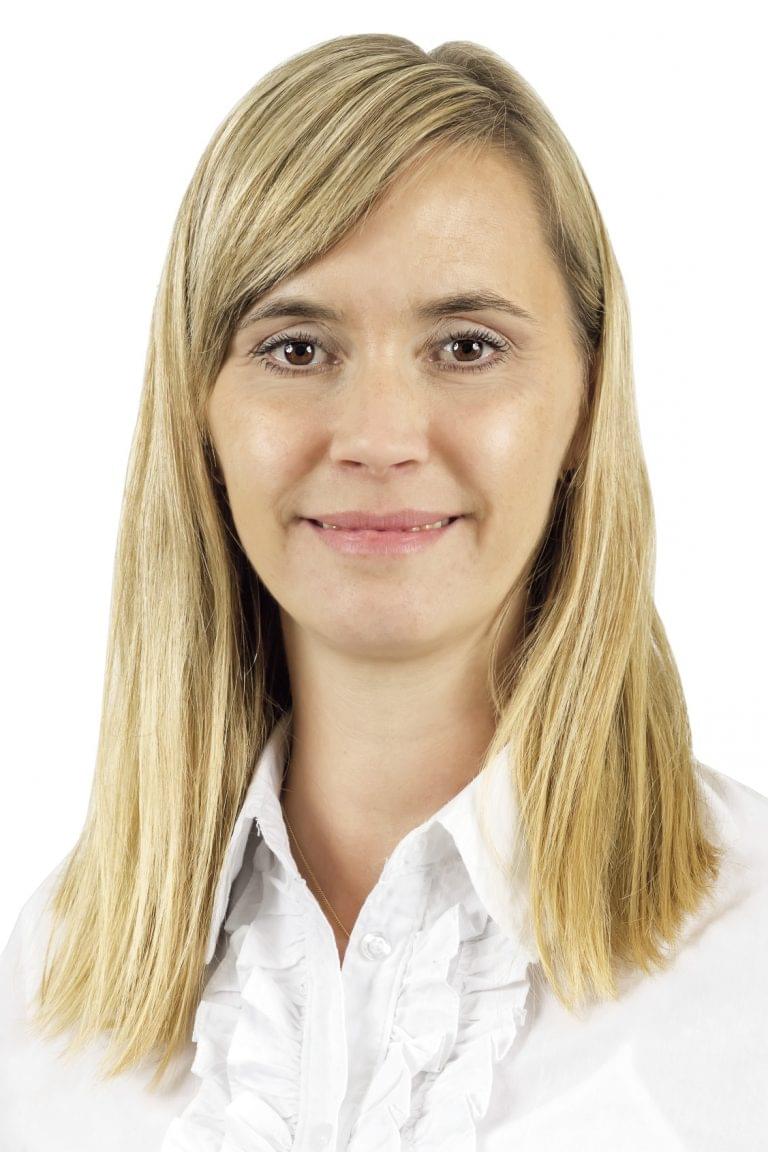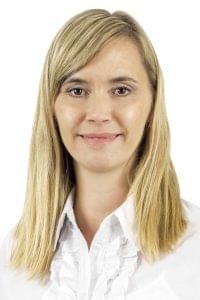 Annamária Ligeti
marketing manager
L-mobile Hungary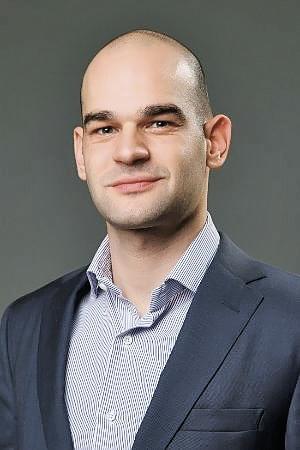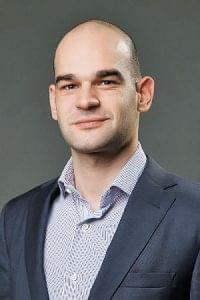 László Attila
head of business development
XAPT
Annamária Ligeti, marketing manager of L-mobile Hungary Kft. called our attention to the fact that in warehousing the quality of warehouse services plays a central role. This is influenced by two key parameters: how precisely and rapidly partners are served. Using the latest warehouse IT systems has several advantages, especially if they are as simple to use as L-mobile. Attila László, head of business development at XAPT Kft. is of the opinion that companies must work smarter and more efficiently today than ever before. This is why it is important to have logistics and transportation processes which are measurable.
Ms Ligeti thinks it is a positive change that after a 5-year hiatus IT grants are available again. Global economic changes have had an influence on the Hungarian IT sector as well, for instance the companies have to react to partner needs more dynamically. Mr László talked about how market players have to adapt to new regulations such as the introduction of the Electronic Public Road Trade Control System (EKÁER). He added that many companies are now dealing with the issue of automation: to what extent processes are automated – if there are automated processes at all. Mr Molnár talked about the company's view that a system's functionality must never compromise its safety. He mentioned the safety standards in warehouse racking and shelving systems as an example.
Hungarian SMEs have ever-higher expectations from service providers. SSI Schäfer pays special attention to SME segment. XAPT Kft. opines that demand has increased in the market for relevant information that is accessible anytime and anywhere. L-mobile Hungary Kft.'s view is that Industry 4.0, cloud-based services and platform-free solutions are the most frequent needs of partners.

Mr László's prediction is that in the next 5-10 years there will be major changes in the industry, driven by information that must be available all the time, the growing demand of partners for more data and efficient decision-making mechanisms. Ms Ligeti defined the goal of developing tools and methods which establish a human-friendly, direct connection between the warehouse and the IT system that controls it. Mr Molnár talked about the importance of penetration – it is an important challenge in the warehouse IT sector. He thinks that more and more partners need to be reached, with customised and affordable solutions and prices.
SSI Schäfer provides all-around consultancy services to FMCG partners. The company thinks of itself as a pioneer of intralogistics. In their competence centres they do research work with more than 600 IT specialists all over the world. Based on the results, they offer new, award-winning intralogistics solutions and tools year after year. L-mobile Hungary Kft.'s L-mobile Warehouse product is a mobile device supported warehouse management solution, into which 25 different ERPs have been integrated. L-mobile Sales is a great help in modern and efficient customer management. One of the company's new products is Trailer Yard Management: this solution monitors the route of trucks or lorries at the premises and plans the work of loaders in real time.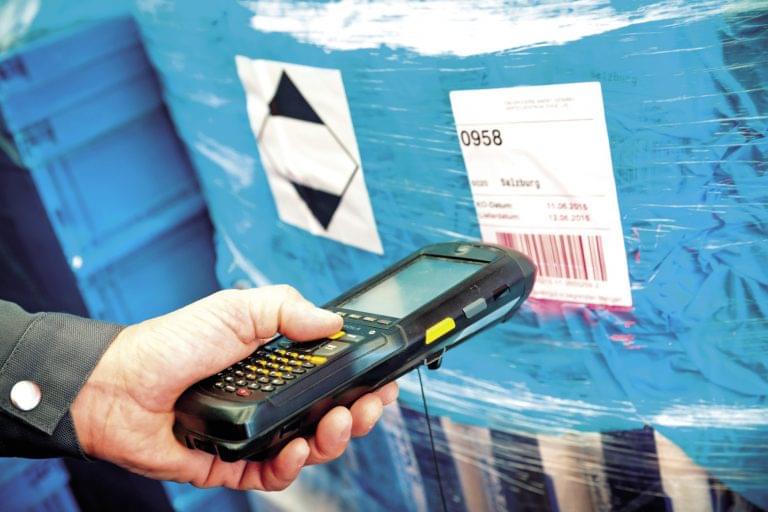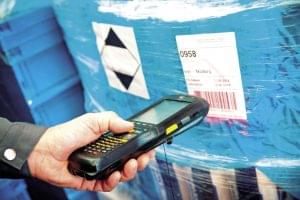 XAPT Kft. has developed solutions especially for FMCG companies, which feature special modules that support FMCG sales. The system facilitates PDA order taking and is able to manage various price lists separately. XAPT Kft. also distributes Microsoft Dynamics business management solutions, which are already available from the Microsoft Azure cloud. In November 2016 they put the SmartBiz 365 package of services on the market, which targets SMEs – they can use them by paying a monthly subscription fee.
Related news
Digitisation, network building and automation
A growing number of companies that offer warehousing services opt for digital solutions. Jungheinrich provides partners with comprehensive services, in both Hungary and abroad. We learned from Zoltán Horváth, managing director of Jungheinrich Hungária Kft. that they have a wide range of material handling equipment, racking and shelving systems and logistics solutions in their portfolio. It is needless to say that Jungheinrich backs products with various service and maintenance programmes, e.g. they employ more than 50 mechanics.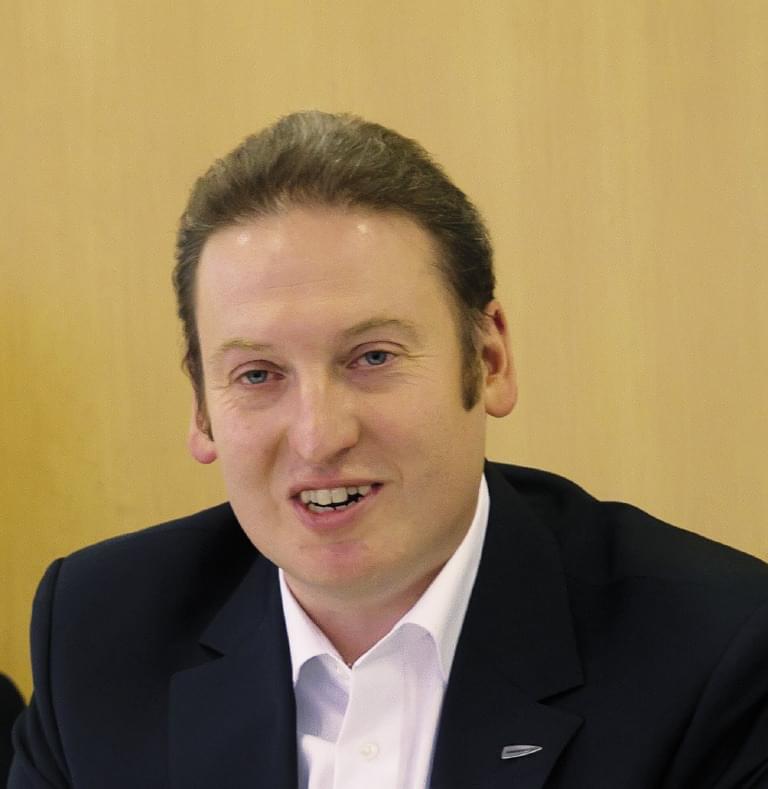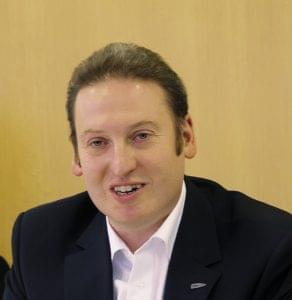 Zoltán Horváth
managing director
Jungheinrich
The managing director revealed that more and more companies realise the growth potential that lies in optimising warehouse operations with the help of automation and digitisation solutions. Jungheinrich puts the main principles of intralogistics 4.0 into practice. Safety has always been very important in warehousing and energy efficiency has become a key factor in recent years. Mr Horváth told that their material handling machines are characterised by unparalleled energy efficiency. //
____________________________________________________
Let's make everything instantly accessible!
WebEye organised their first Innovation Day for the logistics sector on 8 June at the company's headquarters in Fót. In his keynote speech Dr Árpád Vásárhelyi, managing director of Schenker Kft. stressed that the key to the development of the logistics sector is going digital. Throughout the day participants had the chance to learn about innovative solutions such as the online CMR system, which features the certification system of Do-Q-Ment Kft. Managing director Ágoston Hortobágyi told that the fast and cost-efficient system records important documents and that the goods are intact, using official, time-stamped photos.
WebEye provides related warehouse security solutions to partners. It is also possible to track the goods transported online, throughout the whole process. Zoltán Benedek, commercial director of WebEye Hungary ended the programme by telling that there are many players in the logistics sector and the services offered are often built on one another. He also talked about the telematics company's philosophy: it is important for them to make companies understand, they aren't just competitors, but also partners in the issues which are shaping the future of the industry. //