Magazine: Premium product quality and extra environmental consciousness: Nature Ville by Herbow
Our magazine interviewed Gergely Bakai, Possibility Trade Kft.'s director of strategy about the new brand, Nature Ville, which they market in partnership with eco-friendly and sustainable premium cosmetics and cleaning product manufacturer, Herbow.
– How was Nature Ville born?
Gergely Bakai: – We started working on the new brand last year. Nature Ville covers several product categories and can contribute to consumers living a healthy life. Not only the product components but also manufacturing, logistics and packaging are optimised to be sustainable and eco-friendly.
– Nature Ville is a Hungarian brand. How important is this fact in your communication?
– When creating the brand, its Hungarian origin was very important.
– In the first phase you are putting household and cosmetics products on the domestic market. Do you plan to enter more categories later?
– Future plans include selling dietary supplements and food products too.
– Will you target international markets too?
– After the Hungarian launch Nature Ville products will enter foreign markets as well. It is key to make Nature Ville available to as many shoppers as possible, so we are launching them in the shops of retail chains and online at the same time.
– For the brand's launch you decided to partner with Herbow. Why did you choose them?
– Herbow's values are similar to the values and goals of the Nature Ville brand. Plus Herbow has the necessary know-how and great experience in developing and manufacturing eco-friendly and sustainable products. We would like to indicate our close cooperation in the brand name too, so we are going to market the fruits of our collective work under the Nature Ville by Herbow brand name.
– What does Nature Ville offer to consumers?
– Premium quality, eco-friendly and sustainable cosmetics and cleaning products, which are made of natural ingredients.
– How did Herbow react to Possibility Trade's partnership offer?
– They were happy to work together with us, because they really liked the concept and objectives of Nature Ville. For Herbow it is very important to keep innovating in the area of eco-friendly and natural products, so that more and more households will switch to using these.
– What can Nature Ville by Herbow products be used for?
–There are washing-up and dishwasher products, there is a kitchen cleaner and we are really proud of our fruit and vegetable cleaner, which stands alone in the Hungarian market. Plus we also have a special wipe for cleaning fruits and vegetables during travel. Furniture, window, floor and garden furniture cleaners will be available as well.
– What can you tell us about the production process?
– All products are made with soapnut extract and bioenzymes. The products are vegan, chemical-, allergen- and colour-free. They clean efficiently and are skin-friendly.
– What should we know about the packaging of Nature Ville by Herbow products?
– They are marketed in premium quality sustainable packaging, which is very practical in portioning.
– When will the products hit the shops?
– Nature Ville by Herbow cleaning products will appear on store shelves at the end of the first quarter in 2022. This will be followed by the launch of other product categories. (x)
Related news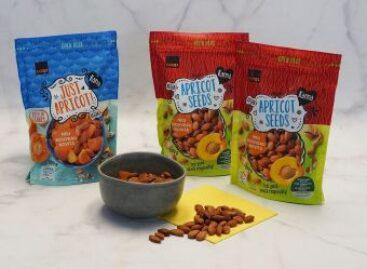 Coop has announced it is the first retailer in Switzerland…
Read more >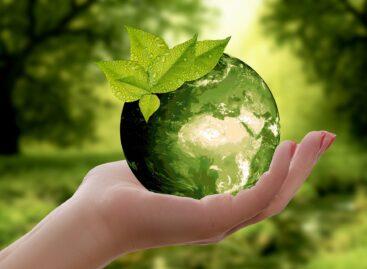 In many cases, there is a difference between the real…
Read more >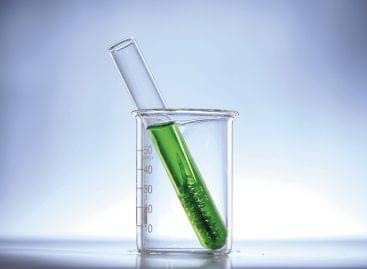 The cultivation of nutritious, protein-rich microalgae in land- and seawater-fed…
Read more >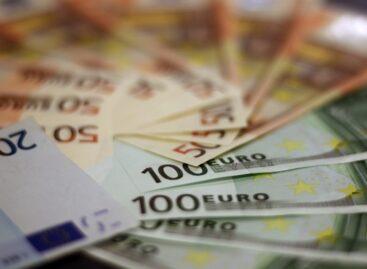 The economic performance of the euro area improved to a…
Read more >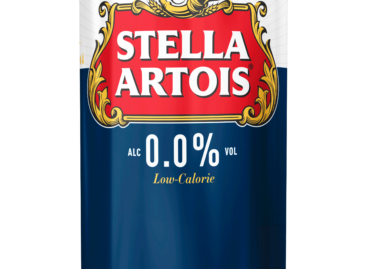 Az idén 50 éves Borsodi Sörgyár új, 0,0%-os alkoholmentes termékkel…
Read more >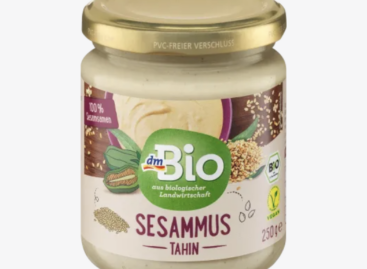 dm-drogerie markt Kft. recalled the dmBio sesame tahini cream from…
Read more >