What fits into a kitchen?
The last few years brought rapid technological development in the world of machinery and equipment for professional kitchens. We learned from Sándor Gál, owner and director of Assur Kft. that there are huge differences between devices made 10 years ago and today. Nowadays saving energy and a sustainable operation are key factors when manufacturing professional kitchen equipment. Machines are more and more reliable, and in the age of smartphones and cloud services many of them have touchscreens or can be controlled remotely. Mr Gál reckons that the quality of Hungarian restaurant kitchens keeps improving, but there are still restaurant owners who try to save money by using poor quality machinery. They don't realise that with these production costs are higher and everything takes more time to prepare.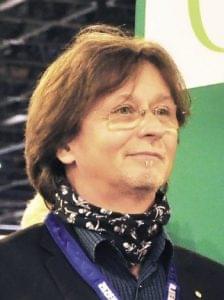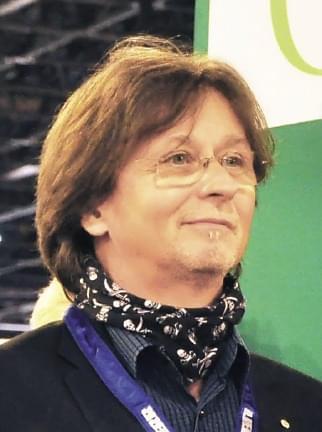 Sándor Gál
owner and director
Assur
According to Pál Tamás Aczél, kitchen technology planner and consultant of Coninvest Kft., in the last few years there has been great technological development, e.g. it is enough to mention sous vide, dry-aging, cooking under pressure, induction technology, etc. As a result of EU directives entering into force, the manufacturing of professional refrigerators underwent drastic changes, for instance green gas certifications have made a breakthrough. Mr Aczél admitted that a modern professional kitchen can only be built from lots of money, but added that even if an investor or restaurant owner has the necessary budget, they must also have the dedication and professional knowledge to do a good job.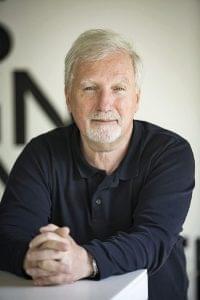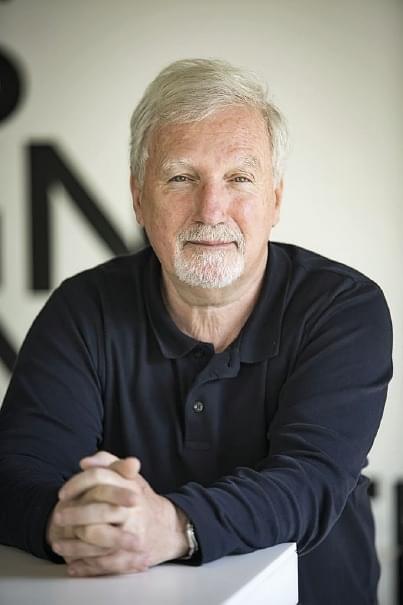 Pál Tamás Aczél
kitchen technology planner and consultant
Coninvest
Attila Bosnyák, project manager of Inbistro Trade isn't very optimistic about the Hungarian situation: in his view only a small group of professional kitchen operators pay more attention to using technology with which better quality food can be cooked. In his view the majority of professional kitchens don't represent a 21st-century level and projects very often fail already in the planning phase. He expressed that modernising a kitchen isn't simply replacing the old equipment with new machines: if technological processes aren't well planned, the same mistakes will be made in the new kitchen as in the old one.
Mr Gál is of the opinion that the first thing one must think of when building a kitchen is the ventilation and exhaust system. This technology is among the most expensive ones in a kitchen and requires lots of space to be created well. Mr Aczél reckons that good food can be cooked in a traditional kitchen as well, but in the long run those restaurants that don't invest in modernising their kitchens won't be able to compete with restaurants which do.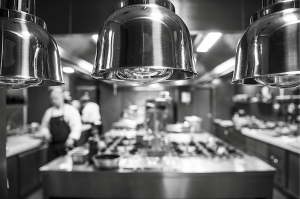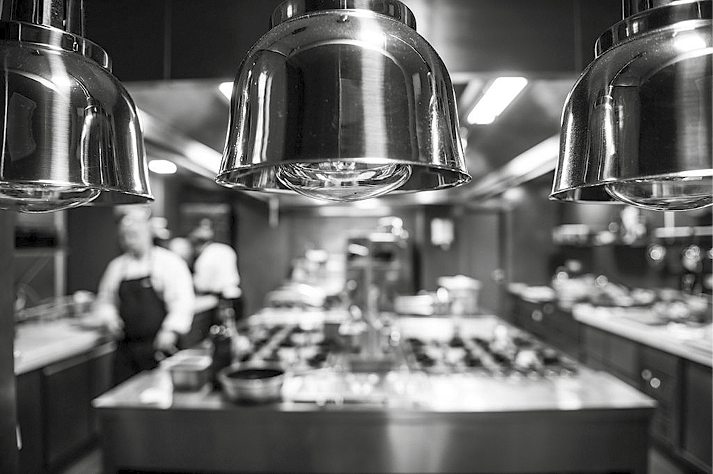 What is a must to have in a professional kitchen? Quality refrigerators, blast chillers and shock freezers, combi steamers, high-level ventilation systems, modern and hygienic dishwashers. One can only save money if they invest first, as money can best be saved by substituting manual work with machines. Mr Bosnyák told our magazine that the professional kitchen modernisation process has come to a halt in Hungary because restaurant owners lack both the money and the knowledge. Plus those how make the decisions very often economise at the wrong places: one should never cut investment costs if it means that operating the new kitchen will be less economical.
Mr Gál's view is that there is less and less space available for working in professional kitchens, because restaurant owners are putting in too many machines; instead of this they should use faster and higher-capacity equipment. Another mistake that is frequently made is that bad practices are adopted. A good example of this when a kitchen is built to perfectly suit the needs of a given chef – once they leave, cooking will be more complicated for the new chef than it should be. Three people should sit down together to decide what the kitchen will be like: the restaurant's owner, the kitchen's designer and the chef who will work there.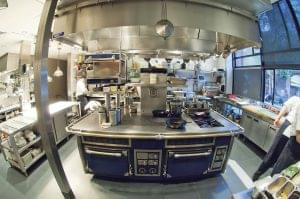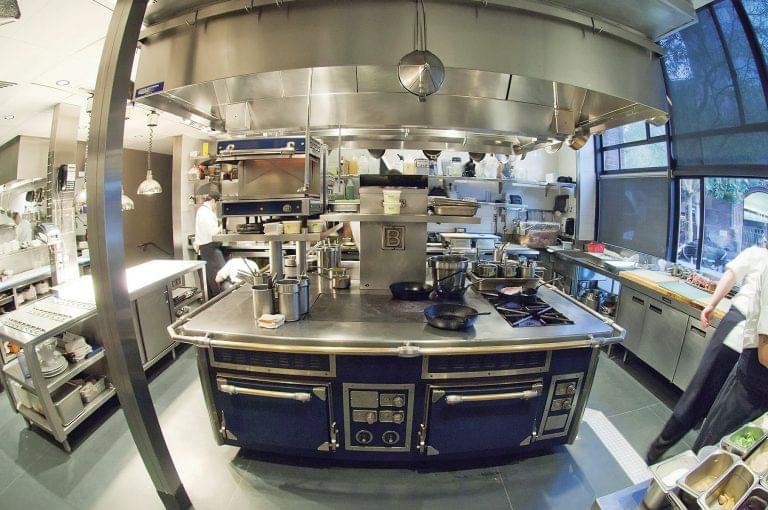 Mr Aczél emphasised that a good professional kitchen can only be designed with complex planning. Mr Bosnyák told us that the biggest problem is when kitchen technology is planned by someone who isn't an expert. The difference between the kitchens of an average restaurant and a top restaurant is enormous. Restaurant owners should adopt a new approach, but very often even this isn't enough, because the chef decides against buying modern equipment as they don't know how to use it.
When designing a professional kitchen, one must keep in mind that the kitchen will have to be modernised a few years later, therefore it is best to install modular machinery that is easy expand or replace (in part or in full). Restaurant owners should make it a priority to have the best ventilation and exhaust system installed. It is useful to purchase multifunctional cooking equipment and water- and energy-saving dishwashers. It is needless to say that kitchen equipment should only be bought from reliable suppliers. //
The Liszt Ferenc International Airport's passenger traffic in June fell…
Read more >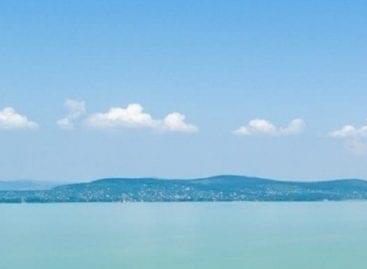 The Diási Play Beach in Gyenesdiás is the beach with…
Read more >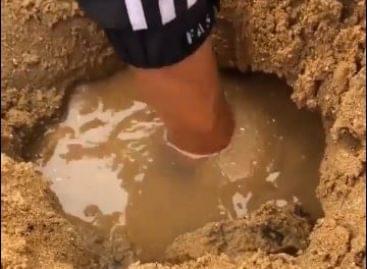 Nature is wonderful: beautiful ocean species from the sand. For…
Read more >