The makers of noble wines
Our magazine interviewed György Twickel, the owner of Twickel Wine Estate (formerly Liszt Winery) in Szekszárd.
György Twickel
owner
Twickel Wine Estate
My mother, Countess Mária Terézia Zichy was born into an old Hungarian noble family, but she had to leave the country in 1956 and settled in Germany – that is where she met my father. After Hungary's political transformation the family purchased 200 hectares of vineyards nearby Bátaszék and Görögszó. Now I live in the family's castle in Kajmád, with my wife and four daughters.
In 1993 we bought Szekszárd Zrt. and made serious investments in the winery. Twickel winery has been in a state of constant renewal ever since. The past and philosophy of our family make it a necessity for us to make quality products only. We keep developing the winery, which separated from Szekszárd Zrt. in 2010 and was named Twickel Wine Estate – before that consumers knew us by the name of Liszt Winery.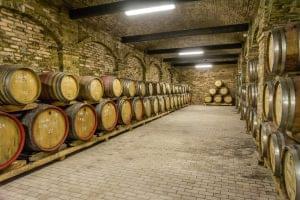 Well-known and popular composer Franz Liszt was a very good friend of Count Géza Zichy. As a brand name, Liszt communicates values. Good wines have their own personality, which can be emphasised with their names. This is also the reason why I named the wines in our top range, Baroness, after my 4 daughters.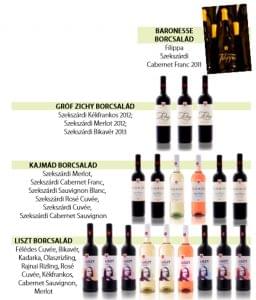 Liszt wines offer an excellent price-value ratio. Our premium Château Kajmád series consists of wines with modest barrique flavour. Gróf Zichy is the estate's super premium wine family.
At the moment new labels and logos are being designed for all Twickel wines. Half of our wines are sold abroad, for instance in the USA, China and Germany. (x)
Recommended wines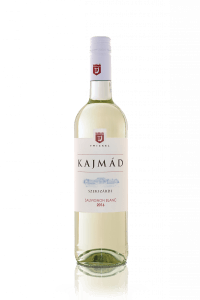 Kajmád Sauvignon Blanc 2016 
A pale yellow wine, with intense elder- and acacia flower notes. Fresh fruits and grapefruits come to mind when tasting it. Recommended with white-meat fish and grilled vegetables, served at 8-10°C.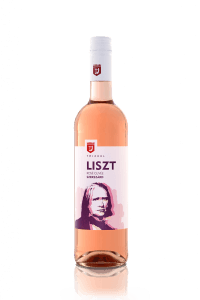 Liszt Rozé Cuvée 2016 
A salmon-coloured rosé, evoking the scent of spring flowers and red berries in the nose. Well-developed taste, fruitiness and dynamism characterise it. The perfect wine when having a conversation with friends.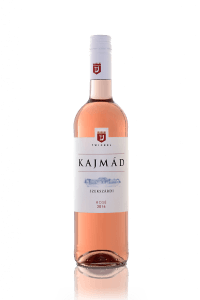 Kajmád Rozé Cuvée 2016 
An ideal combination of Merlot, Blaufrankisch and Pinot Noir grapes: a light salmon-coloured rosé, with the scent of fresh strawberries and raspberries.Recommended with poultry and pasta dishes, served at 8-10°C.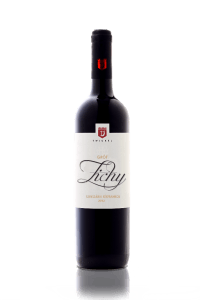 Zichy Blaufrankisch 2012 
The flagship product of our winery: deep ruby colour, violet and blueberry jam notes, ripe fruits and sweet spices in its taste, and a pleasant tannin balance are typical of this wine. A perfect accompaniment to roe and deer dishes.
Zichy Bikavér 2013 
A Blaufrankisch-dominated cuvée made from the best grapes of the 2013 vintage. This traditional Szekszárd Bull's Blood brings the scent of dried fruits and red berries to the nose. Its taste carries the typical characteristics of the grape varieties used – and some spiciness from the barrel. //
Related news
The wines of more than forty Hungarian and international wine…
Read more >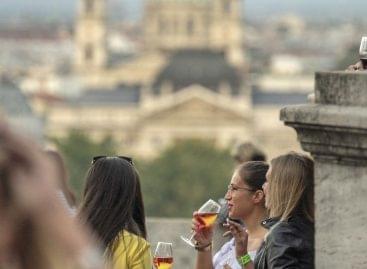 Budapest Wine Festival opened its gates to wine lovers for…
Read more >
A wine festival is held this weekend in the Buda…
Read more >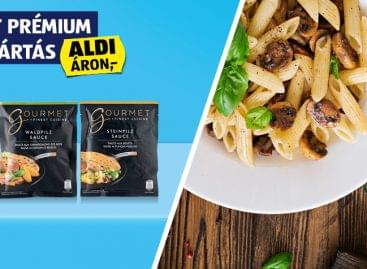 Sorry, this entry is only available in Hungarian.
Read more >
In Hungary Trappist is the most popular cheese variety by…
Read more >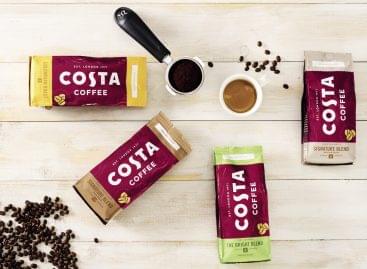 Annual coffee consumption will be more than 19,000 tonnes in…
Read more >