Magazine: Greener packaging trends
According to Imre Hopka, managing director of Wanapack Papírfeldolgozó Kft., the challenge ahead of packaging industry companies is to manufacture the lightest box possible, which at the same time offers the best functionality, looks good and doesn't cost much. The company was established 25 years ago and its main profile is manufacturing collective boxes and 'customised' corrugated boxes for partners. Most of their partners come from the food, cosmetics, household chemical, wine and drink sectors. Mr Hopka told that by combining special papers, they can also manufacture corrugated boxes which are water-, oil- and fat-resistant, and can be recycled as well. What is more, they also comply with the strict regulation on packaging that comes into contact with food.
Iván Katona, sales manager of Sz. Variáns Kft. told Trade magazin that their company exclusively manufactures paper packaging that is 100-percent recyclable. They use large quantities of recycled paper and corrugated board. When recycled material can't be used, they purchase FSC- or PEFC-certified material. The company's latest development is that they manufacture premium quality gift boxes – so-called rigid box packaging – with an automatic production line. These products represent the same quality that formerly used to be available only with premium artisan products, and its price is affordable too.
Árpád Keskeny Jr., managing director of Keskeny és Társai 2001 Kft. informed us that not only green packaging solutions are becoming more and more popular, but also those which have a natural look. Plastic packaging solutions are slowly being replaced with paper. Being an environmentally conscious printing house, the company does its best to support the environmental protection efforts of partners, in both material and technology use. In the Green Printworld Award (GPwA) competition Keskeny és Társai 2001 Kft. became 'Green Printing House of the Year' for the second time, and they are also FSC- and PEFC-certified. From their services cold-foil printing is only done by them in the Hungarian market. They also manufacture food and salad trays and boxes.
Jenő Kampós, key account director of Tetra Pak Hungária Zrt. is of the opinion that one of the company's biggest advantages is that they not only manufacture packaging materials, but also integrated processing and filling equipment, plus they provide the related technological services too. One of their main concerns is reducing the production costs of partners. In the field of filling machines they have recently introduced the eBeam sterilisation technology. Tetra Pak also developed the 'OneStep' milk technology that simplifies the processing of UHT milk and reduces the time needed for it by 90 percent. Their packaging materials are available in more than 7,000 versions and most of the paper they use in production is FSC®-certified (Forest Stewardship Council®).
Zoltán Tóth, the head of STI Petőfi Nyomda Kft.'s product innovation division explained to us: when developing cardboard and corrugated board packagings, they make a virtual 3D model already in an early stage of the designing process. This step can speed up the approval process, because if the partner likes what they see, a model is made and if that also gets the green light, production may start. Mr Tóth's view is that each packaging solution is an individual case that is similar to no other. As regards product innovation, he expects even more complex software-based developments in the future.
Zsolt Miklós, managing director of Rondo Hullámkartongyártó Kft. is of the opinion that a 'modern' packaging in the FMCG sector should be shelf-ready and a strong marketing tool, which is environmentally friendly as well. Rondo can serve all of these needs, with solutions customised to partner needs, high-quality flexo and offset printing technologies and special gluing techniques –
Twin Box is a perfect example of how these characteristics are combined. They also offer comprehensive counselling services to partners. Being an FSC-certified company means all of the materials used in production come from controlled sources.
Hedvig Mattyasovszky, sales director of Metsä Board Hungary Kft. revealed that the company is Europe's leading folding boxboard manufacturer, which only uses fresh forest fibres in production. The company's superlight corrugated boards were developed to fully meet the strict requirements of consumer goods packaging, serving the needs of both retailers and the food service sector. In 2016 the company's corrugated boards won three awards at the Pro Carton ECMA Awards, including Carton of the Year for My. Von Erl. Metsä Board believes that digitisation is the way of the future: digital printing develops at breakneck speed, and thanks to hybrid solutions the quality of products keeps improving. Another important trend is that more and more retailers demand shelf-ready packaging solutions.
Sealed Air's Food Care division offers a wide range of flexible packaging materials under the well-known Cryovac brand name. The company's experts told our magazine that they have a close relationship with the actors of the food industry. They are prepared to serve all the different needs of partners. Sealed Air packaging guarantees that the product stays fresh, retains its colour, taste and texture. Another advantage of the company's products is that they are optimised for transportation and storage. It is a well-known fact that one third of food produced is never consumed. Packaging can play a vital role in the fight against food waste, for instance vacuum packaging can increase the shelf life of a product by days on both the store shelf and in the fridge of consumers. /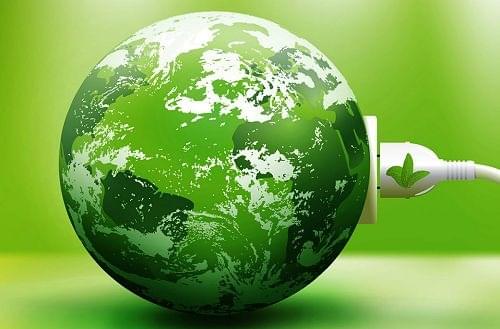 Related news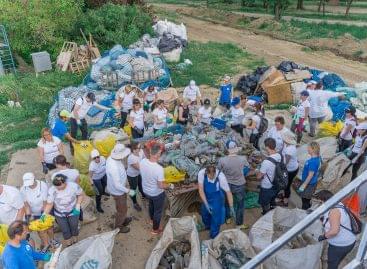 Sole-Mizo and carries out its manufacturing activities in the most…
Read more >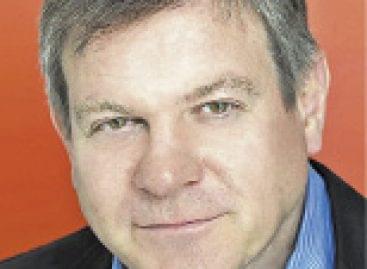 Equilibrium Institute has prepared its Megatrend Index for the second…
Read more >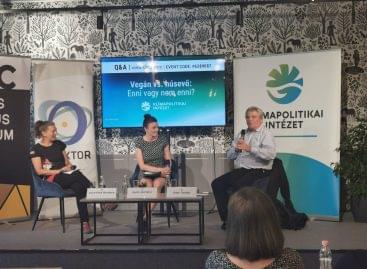 On June 14, 2022, representatives of the Hungarian Vegan Association…
Read more >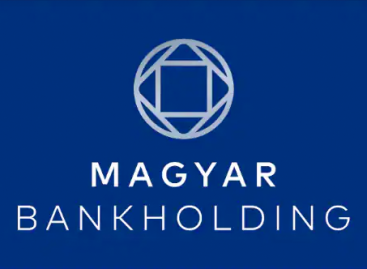 Exceeding expectations, industrial production increased by 9.4% in May, while…
Read more >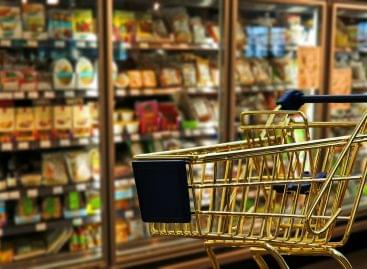 According to the raw data, the volume of retail trade…
Read more >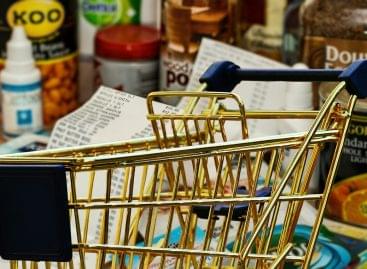 Household consumption may have peaked in May, the population has…
Read more >